An Education Center at the forefront of scientific innovation
The Institut Pasteur's Education Center has been part of the legacy of its founder, Louis Pasteur, since Émile Roux's first "Technical Microbiology" course in 1889. Every year, the center welcomes over 600 students, including around 300 Master's students. Some 250 PhD students are present in campus laboratories in any one year, making the Institut Pasteur a major stakeholder when it comes to training young scientists through research. The Education Center organizes doctoral school modules for these PhD students and for postdoctoral fellows, experienced researchers and health professionals.
The following are offered at the Education Center or on the Institut Pasteur campus:
classes and workshops, on many scientific topics, half of which focus on public health issues. The Institut Pasteur also works with the French National Conservatory of Arts and Trades (CNAM) at the Pasteur-CNAM School of Public Health.
predoctoral and doctoral courses, for which the Institut Pasteur has entered into successful partnerships with French (Paris Descartes, Pierre et Marie Curie, Paris Diderot, Paris-Sud, Paris Sciences et Lettres) and international universities.
online courses (MOOCs and SPOCs).
International scope
The Institut Pasteur is internationally renowned for the quality of its teaching programs. The emphasis on practical aspects appeals to students and professionals in science or medicine wishing to top up their degree programs or expand their professional expertise.
Partnerships with international universities and exchanges under the Erasmus program are growing steadily. Over 65 nationalities meet at the Education Center and on campus each year.
Resolutely outward-looking, the Institut Pasteur continues to transfer knowledge through training opportunities within the Institut Pasteur International Network, in partnership with local and French universities.
iGEM competition and Pasteur iGEM team
The Institut Pasteur has taken part in the iGEM (International Genetically Engineered Machine) competition since 2015. This annual competition was launched in 2004, by the MIT (Massachusetts Institute of Technology, US), to promote research in synthetic biology.
The Pasteur iGEM team is made up of about 20 students, supervised by researchers, postdoctoral fellows, PhD students and Institut Pasteur technicians. The project is run with the help of many French higher education partners, including partner universities, ESPCI (Industrial Physics and Chemistry Higher Education Institute) and ENSCI (Industrial Creation Higher Education Institute). The team is involved in Institut Pasteur teaching — theory classes are offered by supervisors so that students can get to grips with the various disciplines required to complete the project, from biochemistry to ecology and bioinformatics. In 2016, the Pasteur iGEM team won the gold medal with other teams and three first prizes.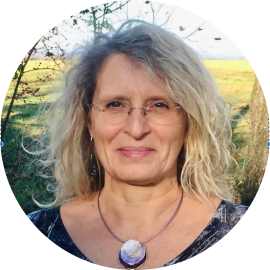 Monica Sala
Director of the Education Department
By transferring knowledge, we can have an impact on, and improve, society. The Institut Pasteur has constantly pursued this goal by training young scientists in its laboratories and Education Center. The classes and courses on offer benefit from the excellent research carried out on campus and in the Institut Pasteur International Network. This is an undeniable advantage for knowledge and public health.