An Education Center at the forefront of scientific innovation
The Institut Pasteur's Education Center has been part of the legacy of its founder, Louis Pasteur, since Émile Roux's first "Technical Microbiology" course in 1889. Every year, over 1,200 students, PhD students and professionals from around 80 countries attend one of the 50 courses and workshops run at the Institut Pasteur. More than 700 early career scientists are also hosted by laboratories on the Paris campus to receive training in research and complete their undergraduate, Master's and PhD research projects. This makes the Institut Pasteur a major stakeholder when it comes to training young scientists through research. 
The following are offered at the Education Center or on the Institut Pasteur campus:
classes and workshops, on many scientific topics, half of which focus on public health issues. The Institut Pasteur also works with the French National Conservatory of Arts and Trades (CNAM) at the Pasteur-CNAM School of Public Health.
predoctoral and doctoral courses, for which the Institut Pasteur has entered into successful partnerships with French (Paris Descartes, Pierre et Marie Curie, Paris Diderot, Paris-Sud, Paris Sciences et Lettres) and international universities.
online courses (MOOCs and SPOCs).
International scope
The Institut Pasteur is internationally renowned for the quality of its teaching programs. The emphasis on practical aspects appeals to students and professionals in science or medicine wishing to top up their degree programs or expand their professional expertise.
Partnerships with international universities and exchanges under the Erasmus program are growing steadily. Over 65 nationalities meet at the Education Center and on campus each year.
Resolutely outward-looking, the Institut Pasteur continues to transfer knowledge through training opportunities within the Pasteur Network, in partnership with local and French universities.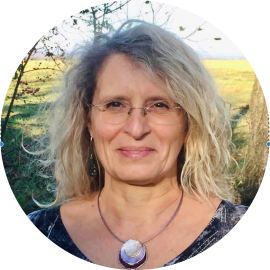 Monica Sala
Director of the Education Department
By transferring knowledge, we can have an impact on, and improve, society. The Institut Pasteur has constantly pursued this goal by training young scientists in its laboratories and Education Center. The classes and courses on offer benefit from the excellent research carried out on campus and in the Institut Pasteur International Network. This is an undeniable advantage for knowledge and public health.