Antimicrobial resistance could become the leading cause of death in the world, with 10 million deaths in 2050, if nothing is done to prevent it. Today, 400,000 people die each year because of antibiotic resistance. The Institut Pasteur has made the study of bacterial resistance and the fight against resistant bacteria one of its priorities. On the occasion of Pasteurdon 2020 (the Institut Pasteur's public fundraising campaign), Mathieu Vidard interviews two Pasteurian researchers, Paola Arimondo and Philippe Glaser, who both coordinate this line of research.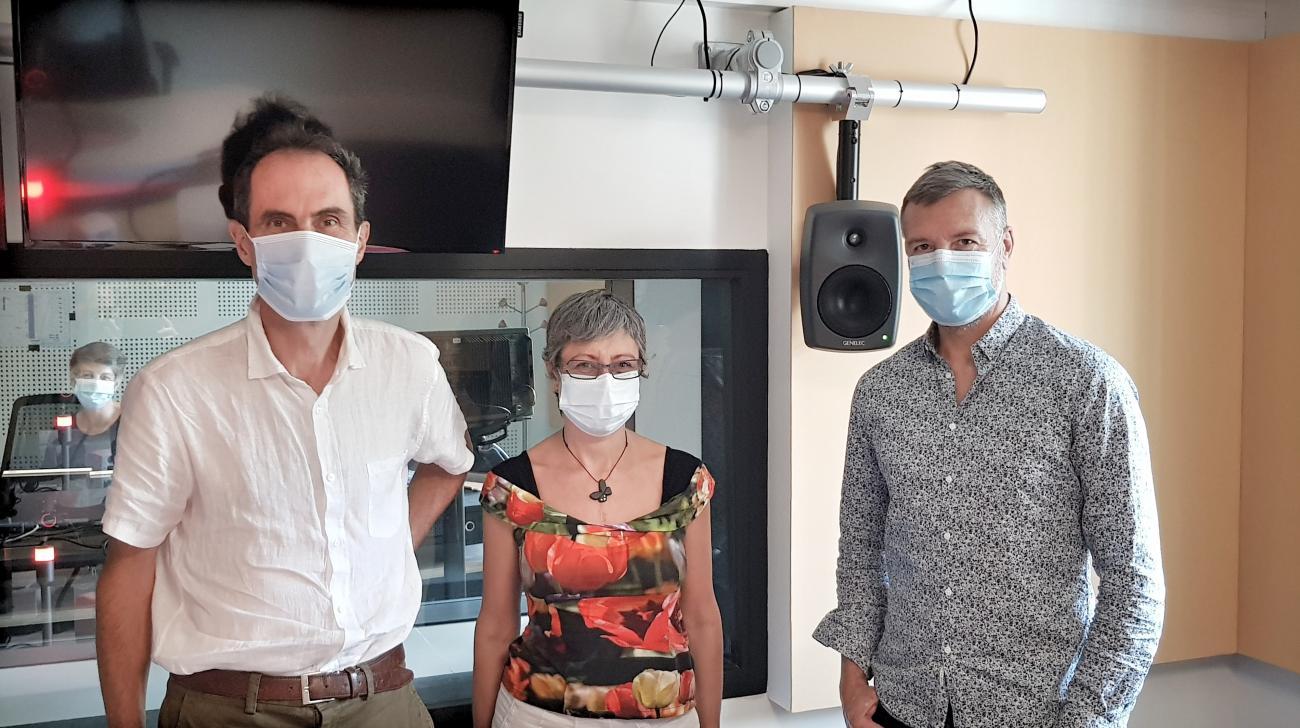 Left to right :
Philippe Glaser, head of the Ecology and Evolution of Antibiotics Resistance unit, at the Institut Pasteur. 
Paola Arimondo, head of the Structural Biology and Chemistry department and of the Epigenetic Chemical Biology unit, at the Institut Pasteur. 
Mathieu Vidard,  presenter of "La Terre au carré" on France Inter.
Credit : Institut Pasteur / Alban Orsini
This study is part of the priority scientific area Antimicrobial Resistance of the Institut Pasteur's strategic plan for 2019-2023.