|
Each of the MOOCs followed by the students includes a Qualifying Path which consists of:
video sessions with respective quizes, and a final video session that summarizes the entire course
slideshows
a web forum
a weekly quiz
3 hangouts during the MOOC
potentially a "webinar" with "serious games" chosen according to the MOOC subject.
This Qualifying Path is confirmed by an individual online exam, which is graded. If successful on the exam, the student receives a certificate issued by the FUN platform.
Registration fees for each of the qualifying MOOCs is 150 to 250 €, according to the number of video sessions.
The DNM2IP MOOCs (video sessions, slideshows, quiz, hangouts and final examination) are most often in English, with English and French subtitles. A small number of MOOCs are in French as indicated by their title, with French and English subtitles.
Fifteen MOOCs will be available for students aiming for a diploma. Students will need to choose at least one of the 3 star *MOOCs. The choice of the other MOOCs is open.
- * Vaccinology
- Medical Entomology
- * Innate Immunity
- Tuberculosis
- Malaria
- * Resistance to Antibacterial Agents
- HIV Science
- Viruses and Human Cancers
- Emerging and Reemerging Viruses
- Hepatitis
- Biobanking
- Bonne utilisation des antibiotiques (en français)
- Modeling of Infectious Diseases Modeling
- Clinical Trials in Infectious and Tropical Diseases
- Water Borne Infectious Diseases
DNM2IP context
Registration to DNM2IP
Registration is open throughout the year and is done online by sending the registration form to mooc@pasteur.fr. 
It is recommended that students register for a diploma before following any of the MOOCs. However, if a student has already certified one or several MOOCs of the diploma beforehand, certification of these MOOCs may be validated by the Education Committee.
During his/her track, a candidate is authorized to modify 2 of the 4 optional MOOCs by notifying mooc@pasteur.fr.
A reasonable scientific understanding, equivalent to a bachelor in science, is recommended for following the DNM2IP MOOCs.
Candidate registration must be approved by the DNM2IP Education Committee, which will notify acceptance in fewer than 2 weeks.
Final examination
The final examination is online under the surveillance of a specialized company. It is organized for each MOOC at the end of the 6-week broadcast period. The exam is available online over 1 week. The exam dates are indicated on the FUN platform and repeatedly announced by the MOOC Community Manager.
The final examination consists of 30 multiple choice questions, which should be answered in 1 hour. 20 correct answers out of 30 multiple choice questions are required to pass the exam. The certificate from FUN will be sent by the student to mooc@pasteur.fr.
Diploma
The diploma from Institut Pasteur will be available upon receipt of the certificates validating the 5 MOOCs to which the candidate has registered.
The diploma will be signed by the Institut Pasteur President and the Director of the Education Department.
Broadcast Schedule of the DNM2IP MOOCs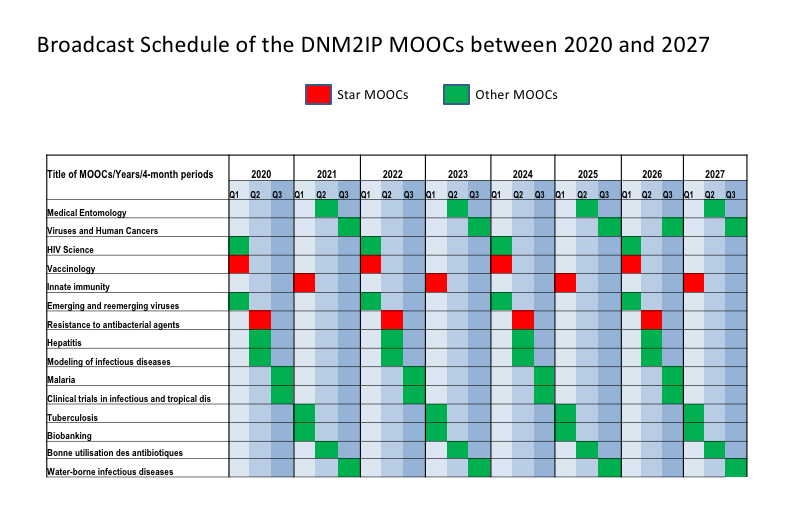 ---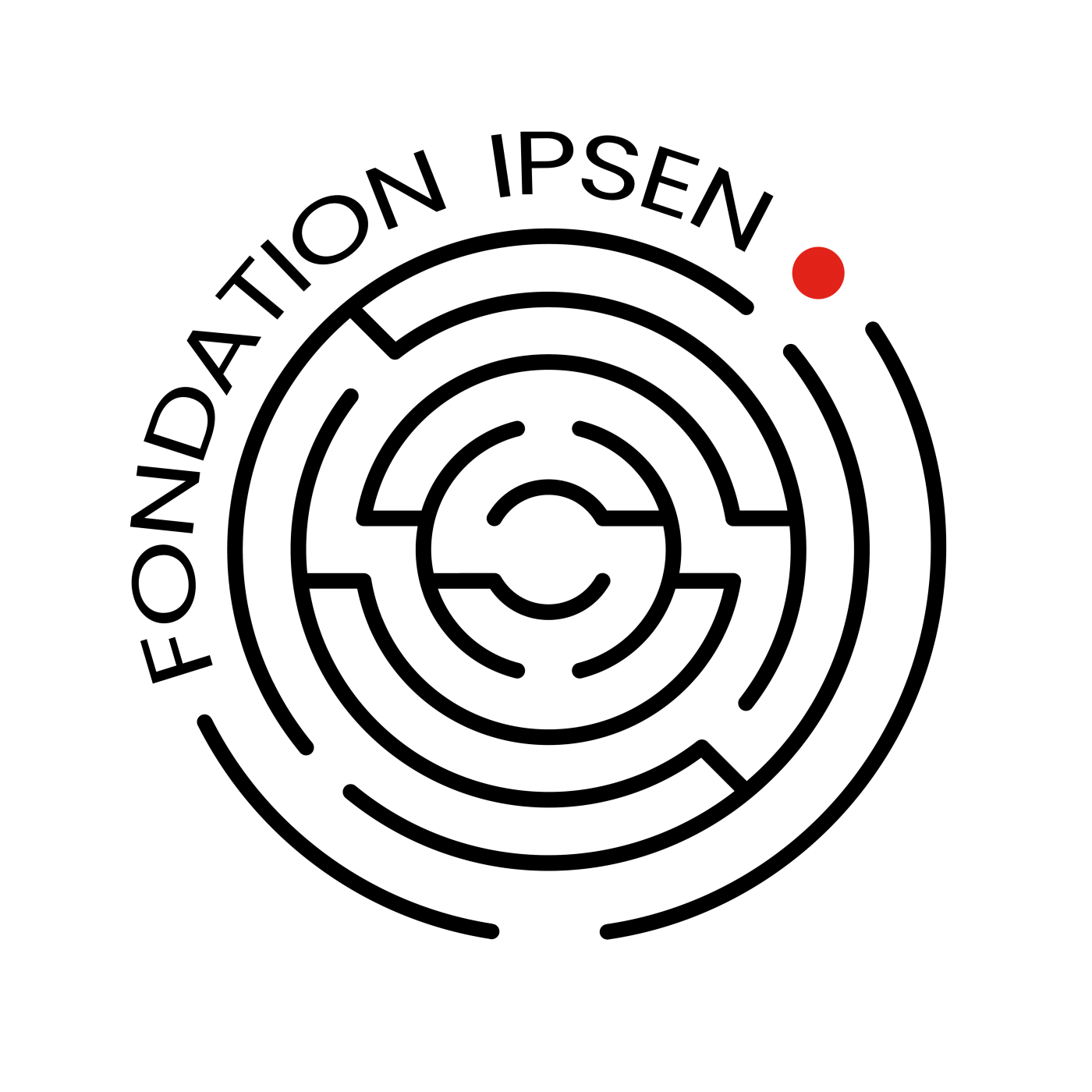 Educational program realized with the support of the Fondation Ipsen  
---
DNM2IP Education Committee
Dominique Franco: Head of the Institut Pasteur MOOC team
Monica Sala: Director of the Institut Pasteur Education Department
Olivier Schwartz: Institut Pasteur Scientific Director
Arnaud Fontanet: Professor at Institut Pasteur and Collège de France
Sylvie van der Werf: Professor at Institut Pasteur and University of Paris
Jean-Marc Cavaillon: Institut Pasteur Emeritus Professor
Didier Mazel: Institut Pasteur Professor