|
Institut Pasteur is a multidisciplinary and internationally renowned campus
32 institutes worldwide
133 research units in Paris
10 Nobel prizes
300 doctoral students welcomed on campus with 80 new students per year
Institut Pasteur is a major player in doctoral training
40% of doctoral students come from foreign countries
Institut Pasteur supervises doctoral students in close partnership with French universities (Paris-Descartes, Pierre and Marie Curie, Paris Diderot, Paris Sud, Paris Science et lettres) and renowned international universities
Institut Pasteur has a strong commitment to doctoral students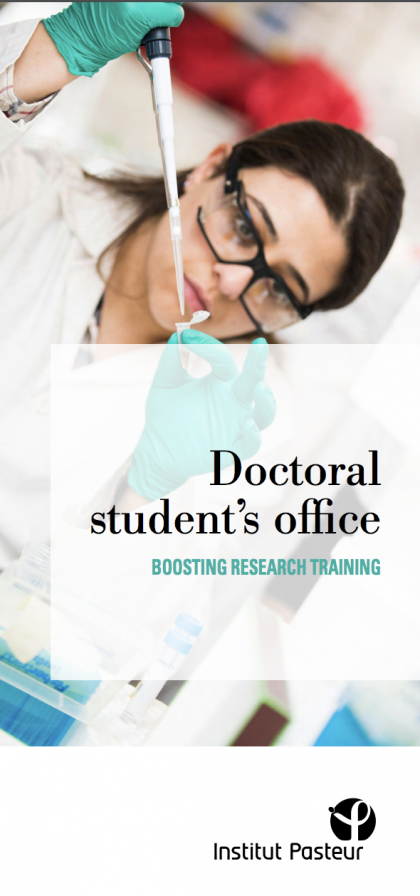 Reception day for PhD students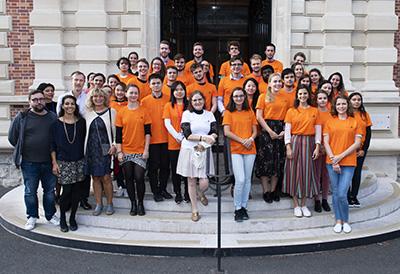 In the academic level:
Personalized follow-up of the PhD student
Supervision of research work
Monitoring by a tutoring team
Methodological and theoretical courses in bioinformatics
Access to scientific and international videoconferences
Participation to scientific seminars and symposia
Participation to forums (professional networking, post doctoral positions)
In the social level:
Support of tuition fees  under certain conditions   
Help with administrative procedures
Participation to Students Association (STAPA)
Access to the benefits offered by the Works Council
Participation in student competitions
Twinning with international universities
Writing for the doctoral student journal
Affiliation to Doctoral Schools

Funding
CIFRE
Industrial Research Training Agreements (CIFRE)
Set up in 1981 by the Ministry of Research and Higher Education, the CIFRE system has two objectives:
Develop partnerships between public research laboratories and companies;
Provide PhD students with professional research experience and encourage their recruitment by companies.

The purpose of the Industrial Research Training Agreements (CIFRE) is to co-finance the training of a doctoral student recruited by a company to entrust it with a research mission as part of its R & D strategy and also as a support for the preparation of his PhD.

The research mission entrusted to the PhD student is part of collaboration with a research laboratory of the Institut Pasteur, in charge of the scientific supervision of the PhD student.

Each CIFRE is concluded between the National Association for Research and Technology (ANRT) and Institut Pasteur for a maximum duration of 36 months. The CIFRE provides in particular the methods of awarding the funding as well as the distribution of the time of presence of the PhD student within the company and the research laboratory.

Doctoral students benefiting from a CIFRE are welcomed at the Institut Pasteur as OREX employees.
The follow-up steps and the role of each entity at the Institut Pasteur:

Find out more on the anrt website
Visioconferences
Useful links
---
Contact us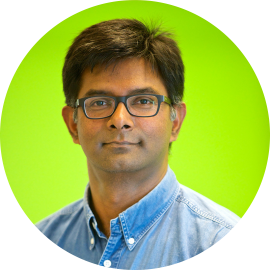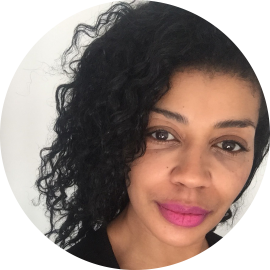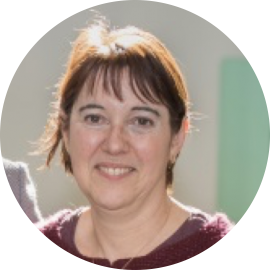 Registrar's Office Manager
---