A few weeks after the book Le moustique, ennemi public n°1? , published by Quae, Anna-Bella Failloux, researcher at the Institut Pasteur and co-author of the book, looks back on the Pasteurian expertise on vector-borne diseases.
Dengue, chikungunya, yellow fever, Zika – these are all names of diseases that we have learned to fear, but we don't always understand how they might be transmitted to us. This is the idea behind the book Le moustique, ennemi public n°1? (Mosquitoes: public enemy number 1?), published on December 1, 2022 by Quae. The book was co-authored by Anna-Bella Failloux, Head of the Institut Pasteur's Arboviruses and Insect Vectors Unit. Her research mainly focuses on the ways in which arboviruses, a group of viruses transmitted by mosquitoes, are able to contaminate vertebrate animals such as humans.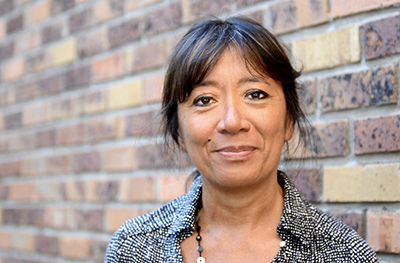 Anna-Bella Failloux.
Copyright: Institut Pasteur/V. Zeitoun
Just 15% of the 3,500 mosquito species on Earth bite humans, others can quench their thirst on dogs, oxen, snakes, and even crocodiles!
Contrary to what we might think, mosquitoes feed not on blood but on flower nectar. Only the females may need blood, specifically to produce eggs. "Just 15% of the 3,500 mosquito species on Earth bite humans," explains Anna-Bella Failloux. "But a single mosquito can carry nearly 10 billion viral particles without suffering any harmful effects itself. That's why these mosquitoes can be known as viral reservoirs."
See also: MOOC: Medical entomology – Insect vectors and transmission of pathogens
It is important to bear in mind that mosquitoes do not bite humans because they want to transmit a virus; instead it is the virus that infects the mosquito and is then transmitted to humans. But otherwise mosquitoes are pollinators that enable flowering plants to grow and develop. They are also a link in the food chain and are involved in regulating animal populations.
Institut Pasteur – committed to tackling vector-borne diseases
Two mosquito species indirectly represent a threat for human populations: the tiger mosquito, Aedes albopictus, and its cousin Aedes aegypti, both vectors of arboviruses responsible for severe diseases such as dengue, chikungunya and Zika. Their eggs can survive for several months in dry environments such as tires, enabling them to cover long distances quickly. Mosquitoes in the genus Culex can be transported by migratory birds and transmit viruses like West Nile virus or Usutu virus.
Listen to the podcast Fighting the spread of vector-borne diseases (in French)
France is particularly exposed to these mosquito vectors in its overseas territories. For example, the Zika virus emerged in French Polynesia before spreading to French Guiana, Guadeloupe and Martinique. The Pasteur Network is on the front line when it comes to dealing with emerging outbreaks. In Paris, the medical entomology course, taught at the Institut Pasteur since 1988, provides training for experts worldwide. Anna-Bella Failloux and Didier Fontenille, another of the book's co-authors, have taken the course themselves.
See also: The medical entomology course at the Institut Pasteur celebrates its 30th anniversary
"A lot of courses are being changed or even phased out because of new technological developments," says Anna-Bella. "This is the only one that is still being taught after more than 30 years." The expertise at the Institut Pasteur is part of a national multidisciplinary network of surveillance and research on arboviral diseases.
The Institut Pasteur's Vector-Borne Diseases Center will be inaugurated in 2026 and will host scientists specifically studying arthropod vectors (mosquitoes, ticks, fleas, sandflies, flies, etc.). The center will be virtually the first of its kind in the world and will represent a new weapon in the fight against these diseases.
---
Read the book:
Lecollinet, S., Fontenille, D., Pagès, N., & Failloux, A. (2022). Le moustique, ennemi public n° 1? (French edition) (1st ed.). Quae.
Sylvie Lecollinet is a veterinarian and virologist at the French Agricultural Research Centre for International Development (CIRAD). She works on zoonoses, especially those transmitted by mosquito and tick vectors.
Didier Fontenille is a research director at the French Research Institute for Development (IRD) and a medical entomologist. He develops research and expertise on the vector-borne transmission of malaria and arboviruses.
Nonito Pagès is a medical entomologist and Head of the CIRAD's Center for Research and Surveillance on Vector-borne Diseases in the Caribbean (CRVC). He particularly investigates interactions between arthropod vectors and the bacteria or viruses they carry.
Anna-Bella Failloux is a Professor of Medical Entomology and Head of the Arboviruses and Insect Vectors Unit at the Institut Pasteur. Her research mainly focuses on arbovirus–mosquito interactions.
---
This study comes under the Emerging Infectious Diseases priority scientific area in the Institut Pasteur's 2019-2023 Strategic Plan.