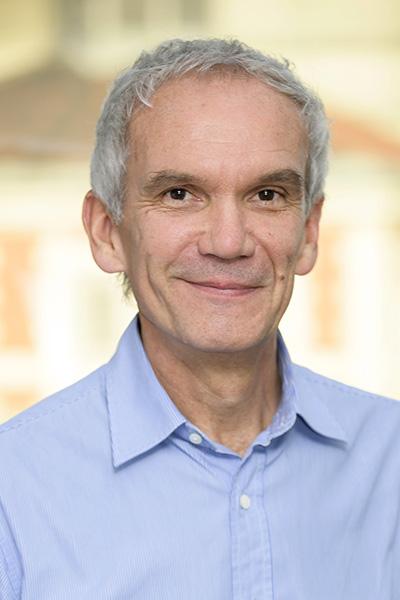 Daniel Larzul, Head of Office 
The Detection, Financing of Innovation & Entrepreneurship Office identifies, at an early stage, innovative research projects that may lead to an application. The identification of new opportunities involves a proactive approach internally rooted in a good understanding of fundamental research in order to transpose novel findings into applications with high societal or economic impact.
The Detection, Financing of Innovation & Entrepreneurship Office will help scientists to target internal seed funding in order to support the maturation of certain projects, and facilitate access to external funding, in particular collaborating with public/private partnerships.
See More « Investor partnerships » and « Startup creation »
---
Biography
Dr. Larzul, PhD, joined the department of Technology Transfer & Industrial Partnerships in 2018 as head of the Detection, Financing of Innovation & Entrepreneurship Office. Daniel Larzul gained his first industrial experience when he joined the pharmaceutical company Ipsen, then contributed to the creation of the molecular diagnostics startup BioInnova. He subsequently joined Texcell, the Institut Pasteur Viral Safety Laboratory, as Head of the Molecular Biology Laboratory, becoming Scientific Director and finally Director from 1995 to 2003. This service laboratory working for the pharmaceutical and MedTech industry became a company and left the Paris campus in 2003. From 2000 to 2014, Daniel Larzul led the Scientific Coordination Department in the Institut Pasteur's Technology Transfer and Industrial Partnership Research Department. From 2014 to 2017, he was Assistant Vice-President Development – Grants Office and Head of the Mapping and Scientific Communications Department (SCCS).