On February 15, 2022, La Poste issued a stamp with the effigy of Louis Pasteur on the occasion of the bicentenary of his birth.
As part of the celebration of the bicentenary of the birth of Louis Pasteur, La Poste (French company, mainly an operator of postal services) issues this year a stamp and a philatelic souvenir with the effigy of the scientist. Created by Patrick Dérible after a photo proposed by the Institut Pasteur Museum, and engraved by Pierre Bara, these two creations are officially on sale since this week and several events have taken part to accompany this philatelic news.
A stamp presentation ceremony was organized on Thursday, February 10 in Paris, in the shop "Le Carré d'Encre", a unique shop in France dedicated to philately and correspondence (see photo at the top of the page). The presentation of the stamp took place in the presence of Stewart Cole, President of the Institut Pasteur, and Philippe Wahl, President and CEO of the La Poste group, surrounded by Gilles Livchitz, Director of the Philaposte, Maxime Schwartz, former President of the Institut Pasteur, and Jean-François Chambon, Vice-President of Communication - Scientific Mediation at the Institut Pasteur, as well as some journalists and philatelist collectors.
The stamps are sold in some post offices, by subscription or by mail order to Philaposte Commercial Customer Service Z.I Avenue Benoît Frachon, BP 10106 Boulazac, 24051 PÉRIGUEUX CEDEX 09, by phone at 05 53 03 19 26 and by email sav-phila.philaposte@laposte.fr on reservation with your tobacconist (excluding souvenir) and on the website www.laposte.fr.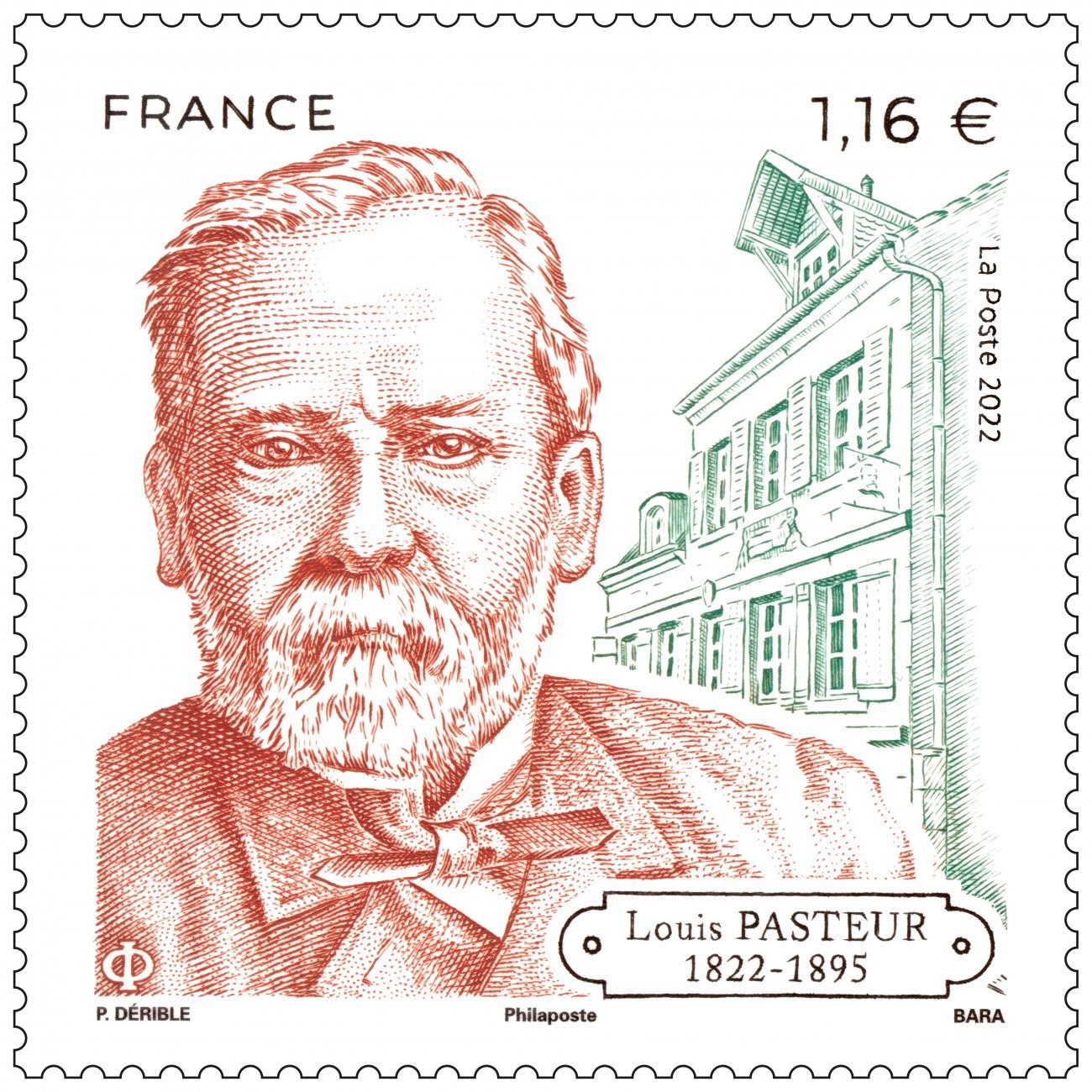 Visuals from mock-ups - Non-contractual colors. Copyright : creation by Patrick Dérible, from a picture from the InstitutPasteur/MuséePasteur - photo Atelier Nadar / engraving by Pierre Bara.
---
For more information, please visit