In 1885, a boy by the name of Joseph Meister was bitten 14 times by a rabid dog, with life-threatening consequences. Dr. Jacques Joseph Grancher convinced Louis Pasteur and his colleagues to vaccinate the young man. This first human rabies vaccination was a resounding success.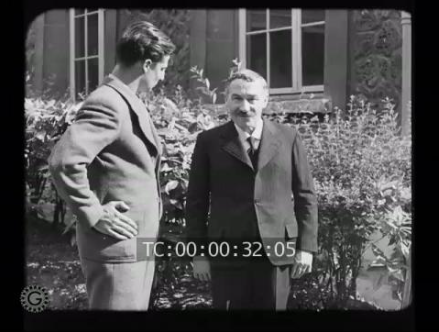 Joseph Meister filmed on the 50th anniversary of the first anti-rabies serum cure. He was the first recipient of the vaccine, which was administered in 1885. Broadcast on July 5, 1935. Gaumont (Journal Gaumont) Journal Actualité. Credit: GP archives.
Dr. Jacques Joseph Grancher, who specialized in tuberculosis, met Louis Pasteur in 1884. He soon became Pasteur's medical advisor and participated in his rabies research, including the development of a vaccine tested on animals.
In 1885, a child suffering from rabies was brought to the attention of Louis Pasteur.
In July 1885, nine-year-old Joseph Meister from Alsace was bitten 14 times by a rabid dog. His mother, Marie-Angélique, had heard of a scientist called Louis Pasteur who was vaccinating rabid dogs. She went to Paris and begged him to save her son.
Joseph Meister (1876-1940) v. 1885 when he was saved by the rabies vaccine developed by Louis Pasteur. First human being vaccinated with an artificially attenuated microbe © Institut Pasteur/Musée Pasteur
When Joseph arrived, it was clear that he would die if nothing was done. At the time, rabies was a fatal disease for which there was no cure. However, Louis Pasteur's collaborators (among them Émile Roux) did not want to administer the rabies vaccine, as it had only been tested successfully in dogs and rabbits.
One doctor's determination to test Pasteur's vaccine in humans
A doctor by the name of Jacques Joseph Grancher convinced Louis Pasteur to attempt the impossible and let him administer the treatment to the boy from Alsace. Every day for ten days, Dr. Grancher administered 12 doses of the vaccine. Less than a month later, the outcome was clear: Joseph Meister had been saved!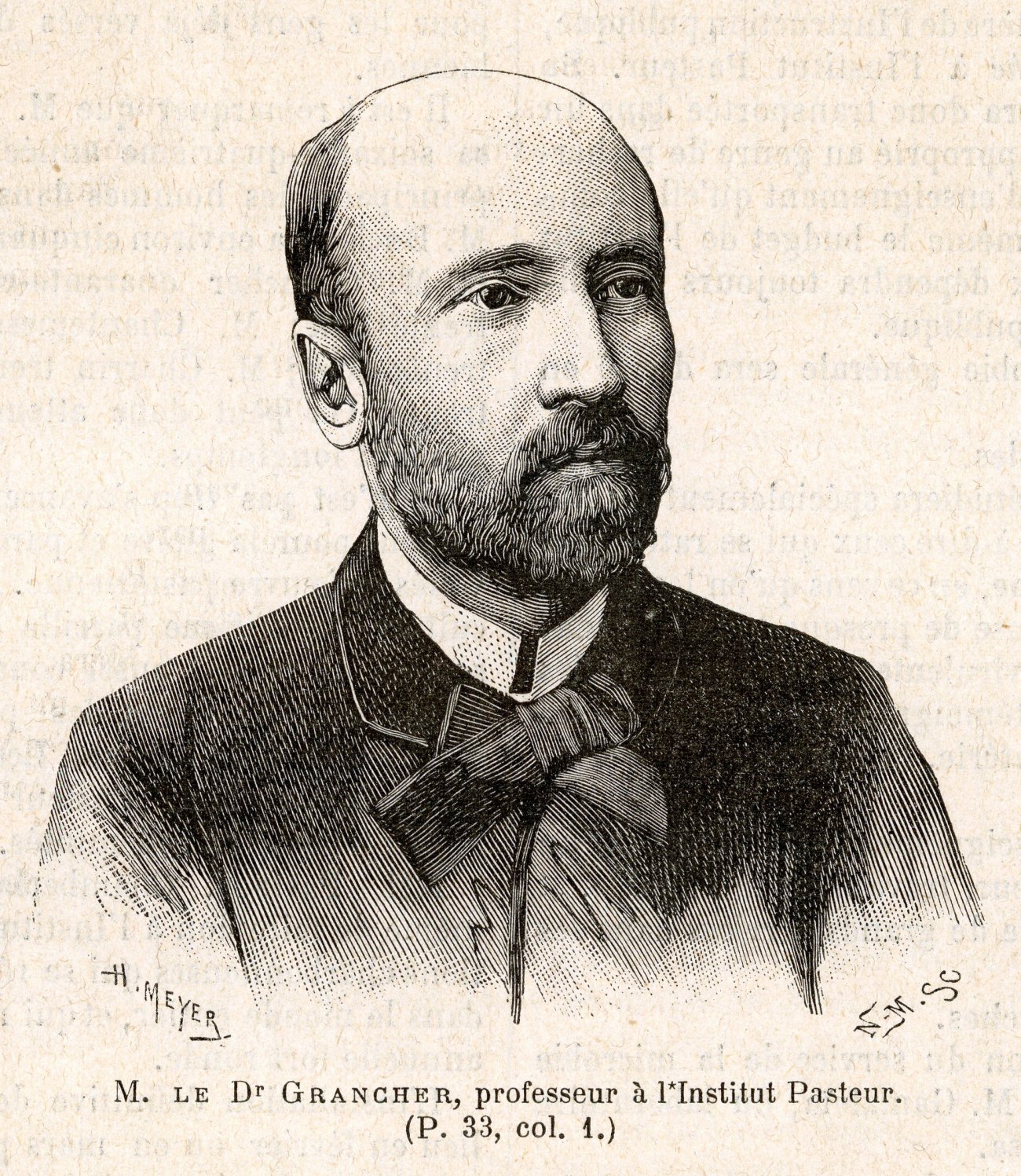 "M. Le Dr Grancher,professor at the Institut Pasteur" c. 1890©  Institut Pasteur/Archives Direction
Rabies vaccination: a medical breakthrough
The breakthrough had far-reaching implications. Patients with rabies came from all over the world to receive the vaccine. The sheer number of patients prompted Dr. Grancher to set up a dedicated vaccination center in an annex of the École Normale Supérieure, not far from Louis Pasteur's laboratory.
Grancher played an active role in the creation of the Institut Pasteur, finding the land to accommodate the institute and overseeing its construction. On November 14, 1888, the day the Institut Pasteur was inaugurated, French President Sadi Carnot elevated Dr. Grancher to the rank of Grand Officer of the Legion of Honor. Dr. Grancher was chosen to give the inaugural address.
The joint work and perseverance of a laboratory scientist (Louis Pasteur) and a clinician (Joseph Grancher) shaped the destiny of the Institut Pasteur, which is dedicated to improving human health.