On November 22, 2022, the European Research Council unveiled the list of recipients of ERC Starting Grants, a funding instrument aimed at early career scientists. The 408 laureates include three scientists working at the Institut Pasteur.
The European Research Council (ERC) funds scientific activities in Europe by means of various grants. To obtain funding, researchers need to submit groundbreaking projects that aim to push back the boundaries of knowledge. The only selection criterion is scientific excellence. After announcing the laureates of the Synergy Grants in October, which included three scientists conducting their research at the Institut Pasteur, on November 22, 2022 the ERC unveiled the list of 408 laureates for its Starting Grants. The aim of this funding is to foster the development in Europe of innovative scientific projects led by talented young researchers, regardless of nationality. ERC Starting Grants, worth €1.5 million on average over a five-year period, are aimed at early career scientists with two to seven years of experience since completion of their PhD. The laureates this year include three scientists working at the Institut Pasteur:
BrainGate project (Illuminating body-brain communication channels at the choroid plexus and their impact on brain physiology)
Winner: Aleksandra Deczkowska, Head of the Brain-Immune Communication five-year group
Summary: The aim of the BrainGate project is to study how the choroid plexus within the brain contributes to effective communication between the brain, immune cells and the gut microbiota, in several biological contexts (see also the section "Understanding the border zones in the brain and their roles in disease" in the report on "Unraveling the brain's mysteries"). The aim of this research is to shed light on how the gut-blood-brain axis is established during postnatal development and how it responds to disruptions in the gut microbiota.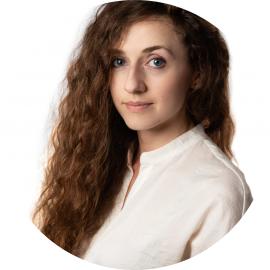 "This is an amazing honor," explains Aleksandra Deczkowska. "This funding will enable us to create at least three jobs. My team will enjoy total scientific freedom and will be able to pursue its boldest ideas. It's a dream come true in professional terms."
ITSaMATCH project (Mosquito-virus matchmaking: Elucidating the biological basis of compatibility between viruses and mosquitoes)
Winner: Sarah-Hélène Merkling, CNRS research associate in the Insect-Virus Interactions unit
Summary: Mosquito populations in different world regions vary in their ability to transmit pathogenic viruses to humans. Why? What are the mechanistic bases for this phenomenon? The ITSaMATCH project aims to answer these questions by using state-of-the-art technologies like single-cell genomics and gene editing. The long-term ambition is to have an impact on the development of new tools to control vector-borne diseases (see also an interview with Sarah-Hélène Merkling on "how do mosquitoes spread viruses?" on our YouTube channel).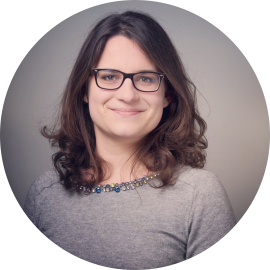 For Sarah-Hélène Merkling, receiving such an award is "very important, it goes without saying. In fundamental biology, solid financial support is crucial to carry out ambitious, risky projects. This funding will enable me to set up an independent research group and tackle ambitious research questions over the next five years."
Bridging-Scales project (From single cells to microbial consortia: bridging the gaps between synthetic circuit design and emerging dynamics of heterogeneous populations)
Winner: Jakob Ruess, Inria research associate in the joint Inria/Institut Pasteur unit InBio: Experimental and Computational Methods for Modeling Cellular Processes
Summary: The Bridging-Scales project sets out to combine mathematical models for single-cell biological processes with microbial population dynamics to shed light on cell interdependence. The aim is to improve our control over large microbial populations, especially so that we can optimize large-scale synthetic biology applications (see also the Inria press release about Jakob Ruess's research projects).
Jakob Ruess says that receiving this funding is "very gratifying. It is a reward for all the effort I have put into my research over the past few years. I have so many ideas I would like to explore. Without support, I would have had to put some of them to one side. This ERC Starting Grant gives me the resources to establish a team and to pursue my research independently."
Find out more about ERC Starting Grants
---
2022 ERC Starting Grants: France in 4th place
Out of 2,932 proposals submitted to the European Research Council, 408 were selected for funding – a success rate of 13.9%. The 408 researchers selected are based in 26 different countries, mainly Germany (81), followed by the United Kingdom (70) and the Netherlands (40). France will host 39 projects, primarily at the CNRS, Inserm and the CEA.
See the full list of the 408 recipients of ERC Starting Grants in 2022
See the full statistics for the 2022 ERC Starting Grants