Institut Pasteur's Department of Mycology focuses its research on the fungi responsible for three major types of fungal disease in humans:
Cryptococcosis, is common in patients with weak immune systems (immunodeficient patients), such as those with AIDS/HIV – and thus, widespread in Africa;
Candidiasis, includes superficial and often benign infections that are, usually in women, newborns or the elderly as well invasive and fatal infections contracted in the hospital setting by patients in intensive care, undergoing chemotherapy or waiting for a transplant;
Aspergillosis, includes relatively common infections in asthmatics or cystic fibrosis patients in their late teens but also much more severe infections in immunodeficient patients (such as leukemia sufferers or bone marrow transplant recipients).
New strategies for diagnosis, prevention and treatment
In its efforts to develop new strategies for diagnosis, prevention and treatment, Institut Pasteur carries out fundamental research on a wide variety of topics including the epidemiology of fungal infections, the interactions of fungi responsible for diseases in humans (examined using cell cultures or animal models such as mice), the control of the expression of virulence factors of pathogenic fungi, the biogenesis of the fungal cell wall (the fungus skeleton) and the formation of biofilms (aggregates of microorganisms which form a film-like layer). The diverse nature of the department's research often leads its scientists to work in cooperation with specialists in other disciplines, such as structural biology and chemistry, epidemiology, genetics and immunology.
The Department of Mycology hosts the National Reference Center (CNR) for Invasive Mycoses and Antifungals.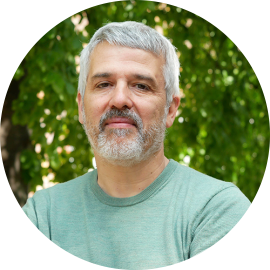 Guilhem Janbon, Director of the Department of Mycology
Although they have a major impact on public health, fungal diseases are often neglected. They are difficult to treat, and early diagnosis can be problematic. The Institut Pasteur's Department of Mycology is one of the few research departments in the world specializing in this research field.