The concept of "global health" first emerged in the 20th century. It is based on the idea that health needs to be considered as a whole: human, animal and environmental health are all closely interlinked ("one health") and require an interdisciplinary scientific approach at the global level.
With its dedicated Department of Global Health, the Institut Pasteur places particular emphasis on research into:
pathogens (bacteria, viruses and parasites) and their modes of transmission;
"reservoirs" – animal species harboring these pathogens – and vectors, such as mosquitoes, which are responsible for their spread and transmission from one host to another;
interactions between pathogens and their hosts (particularly humans) and the strategies developed to escape the immune response.
The ultimate aim of this research is to propose recommendations for controlling disease outbreaks and to develop new diagnostic tests, treatments and vaccines.
Active involvement in public health missions
In keeping with the Institut Pasteur's public health mission, the department is on hand to respond as soon as a pathogen triggers a new outbreak. The department hosts six National Reference Centers (CNRs)* and three World Health Organization Collaborating Centers (WHOCCs)*, recognized for their expertise in monitoring high-risk infectious diseases.
In the event of an outbreak, an intervention task force composed of clinicians, epidemiologists and microbiologists is sent to work alongside WHO on the initial control measures. If the pathogen is unknown, the Laboratory for Urgent Response to Biological Threats (CIBU) analyzes samples using new high-throughput sequencing techniques to elucidate the genome of the infectious agent. The epidemiology teams analyze the transmission mechanisms of these new infectious agents and develop mathematical models to understand how they spread and guide the development of control measures.
Varied and complementary research topics
The Department of Global Health is particularly involved in two of the three priority scientific areas laid down in the Institut Pasteur 2019-2023 Strategic Plan: emerging infectious diseases and antimicrobial resistance. Scientists in the department look at all aspects of the interactions between pathogens, vectors and hosts, and their research touches on several fields including immunology, genetics, epidemiology and microbiology.
International collaborative research
The department's research is carried out in close collaboration with institutions worldwide, especially the Institut Pasteur International Network (for example in Brazil for the Zika virus, in Madagascar for plague and in Guinea for the Ebola virus), enabling scientists to observe situations as they develop in the field.
A strong focus on training and education
The Department of Global Health provides training for future scientists in disciplines linked to infectious diseases, in conjunction with the Education Center. Particular attention is paid to training researchers in the Institut Pasteur International Network. A Specialized Master's in Public Health is offered in close collaboration with the French National Conservatory of Arts and Trades (CNAM) at the Pasteur-CNAM School of Public Health. Several online courses (MOOCs) are also now available free of charge.
*Only available in French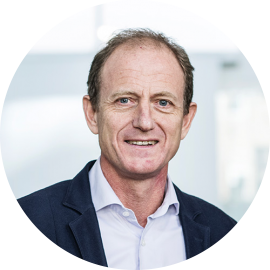 Hervé Bourhy, Director of the Department of Global Health
Our department aims to provide a comprehensive, global response to the challenges facing human health. This involves international monitoring of infectious diseases in association with the Institut Pasteur International Network and research on the animal reservoirs of antibiotic-resistant bacteria or viruses responsible for new outbreaks. We are convinced that human, animal and environmental health are intimately linked."
© Portrait photographique : William Beaucardet