Scientists from the Institut Pasteur have worked in collaboration with high school students from Bondy to showcase biodiversity in an original artistic format. This Bio-Art project is the result of a scientific outreach campaign in partnership with the Institut Pasteur.
Scientists from the Institut Pasteur's Department of Microbiology and Department of Genomes and Genetics met students from the Lycée de l'Assomption in Bondy to explore and showcase the invisible biodiversity in the surrounding environment. Scientists, engineers, PhD students and postdoctoral fellows invited the students to complete what might initially have seemed rather unappealing artistic exercises, based on several questions:
How can we promote microbial biodiversity in our towns and cities;
How can we identify its constituent microorganisms;
How does the food we eat every day affect the growth of microorganisms;
How can we use these to create paintings.
The questions were explored during seven working sessions in teaching labs at the Lycée de l'Assomption in Bondy and at the Institut Pasteur (in labs provided by the Department of Education). Working with non-pathogenic strains that express red or green fluorescent molecules, the students were given the opportunity to create their own fluorescent artworks.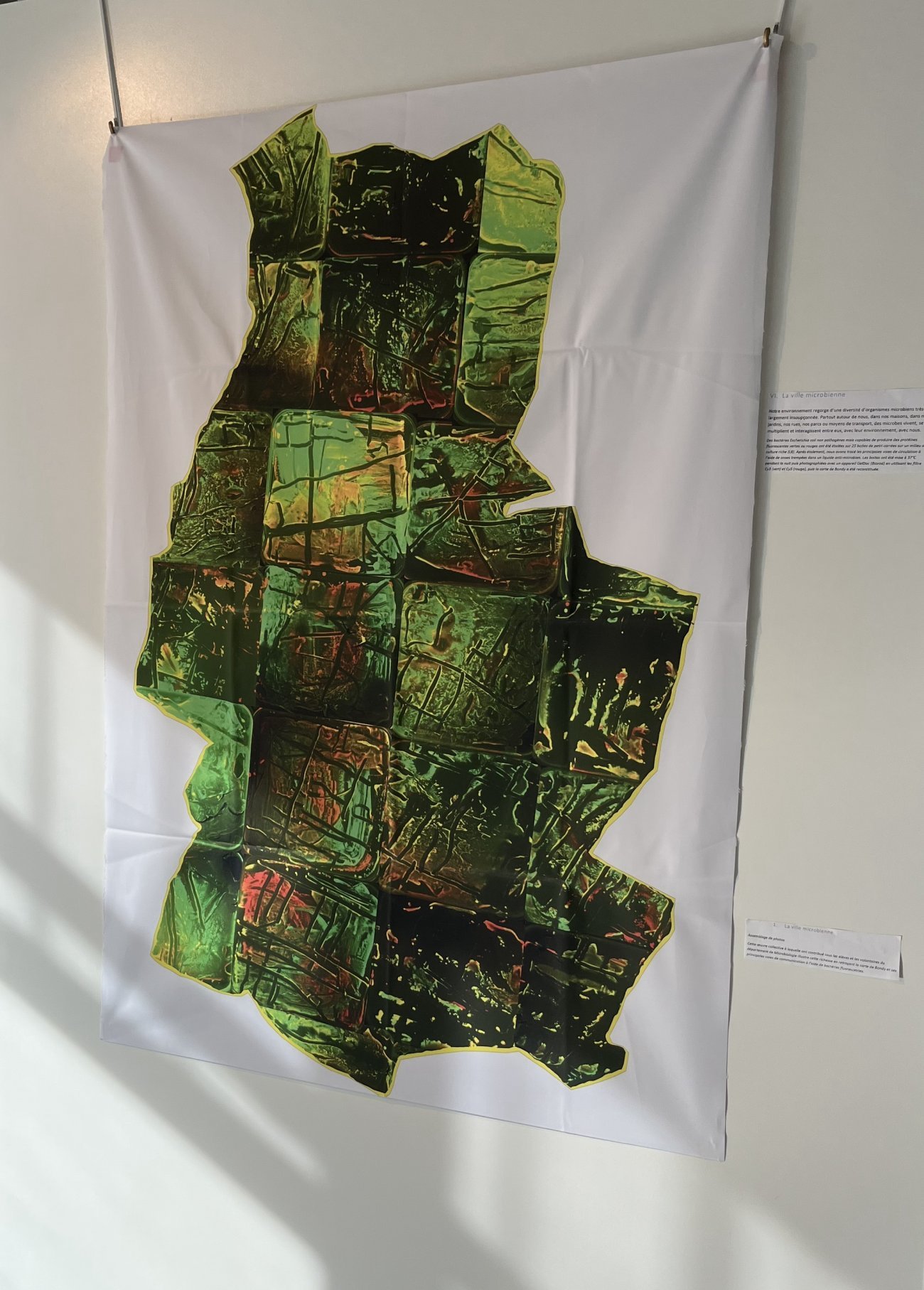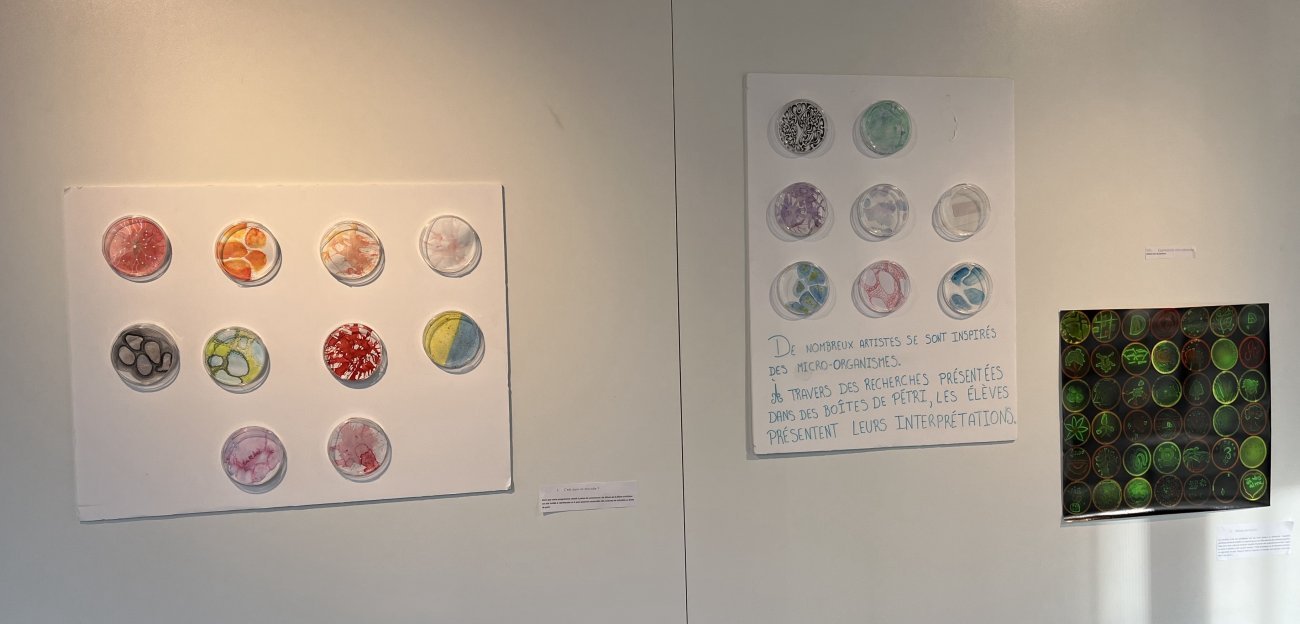 At another session at the Institut Pasteur, the guest artist Alexandrine Deve shared her experience, creating a "bacterial" color portrait of Louis Pasteur. During other sessions in Bondy, samples were taken of microorganisms in different parts of the town. These were used to produce surprising artworks; the samples were sequenced by the Biomics platform revealing Bondy's invisible biodiversity.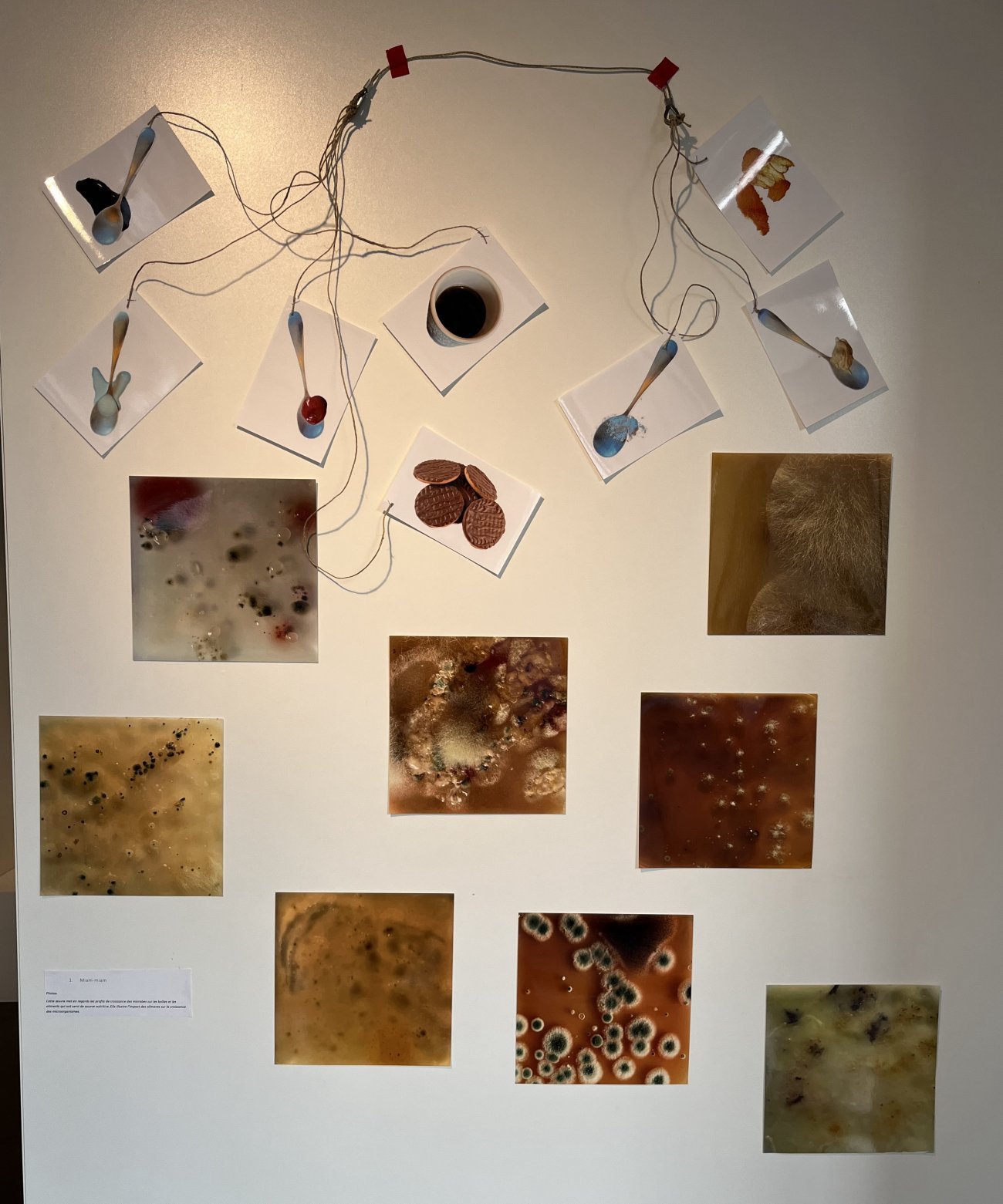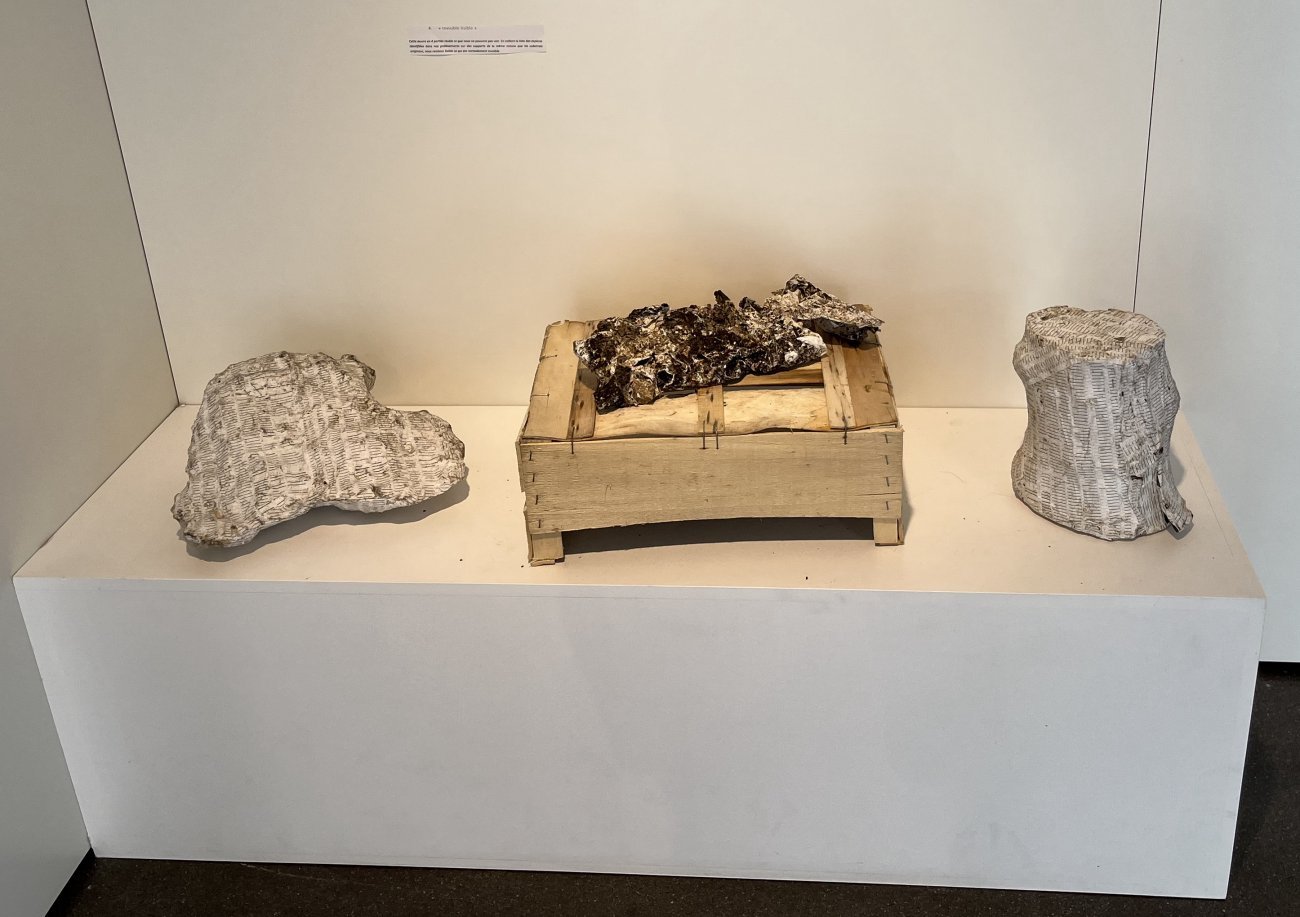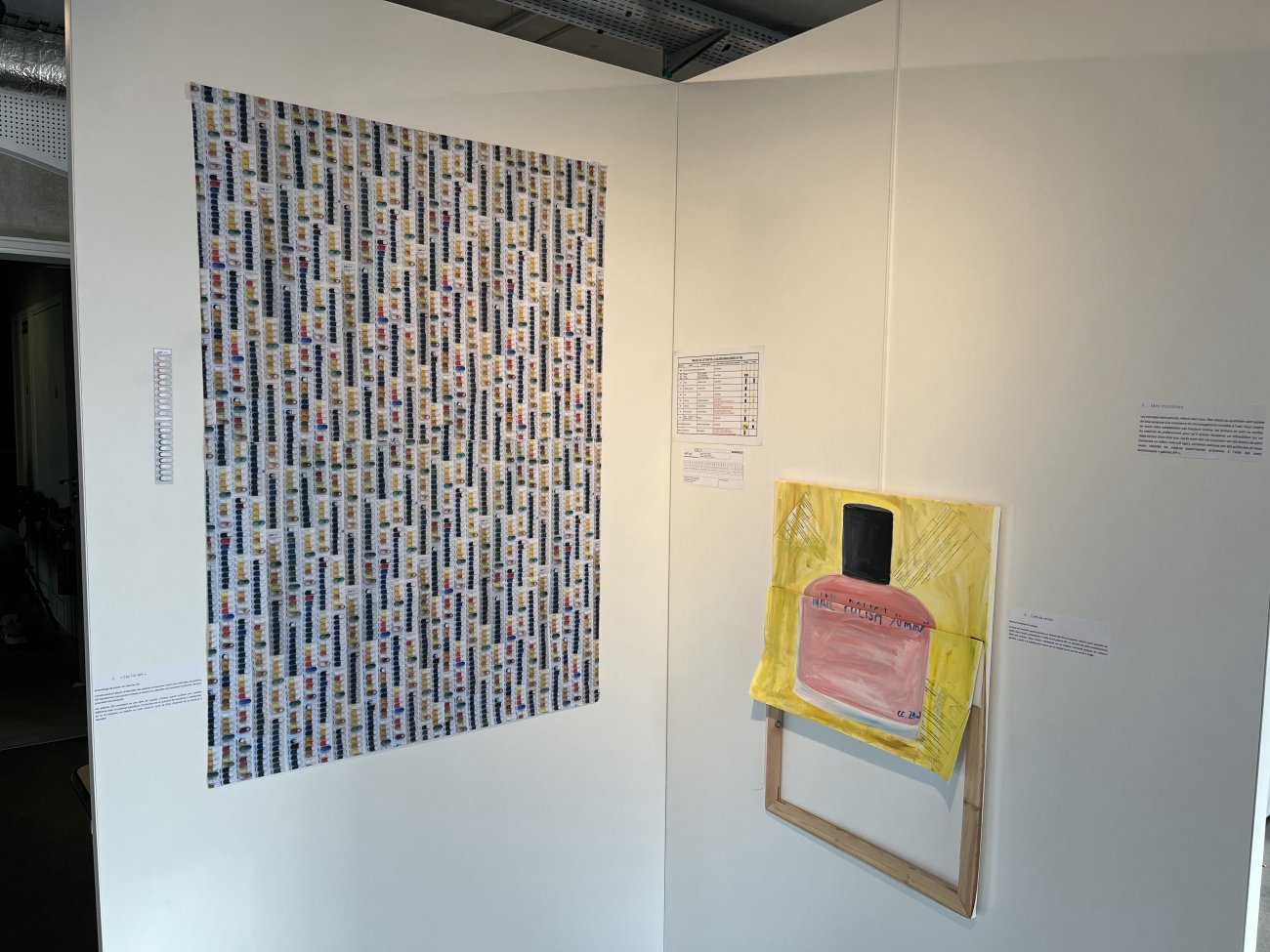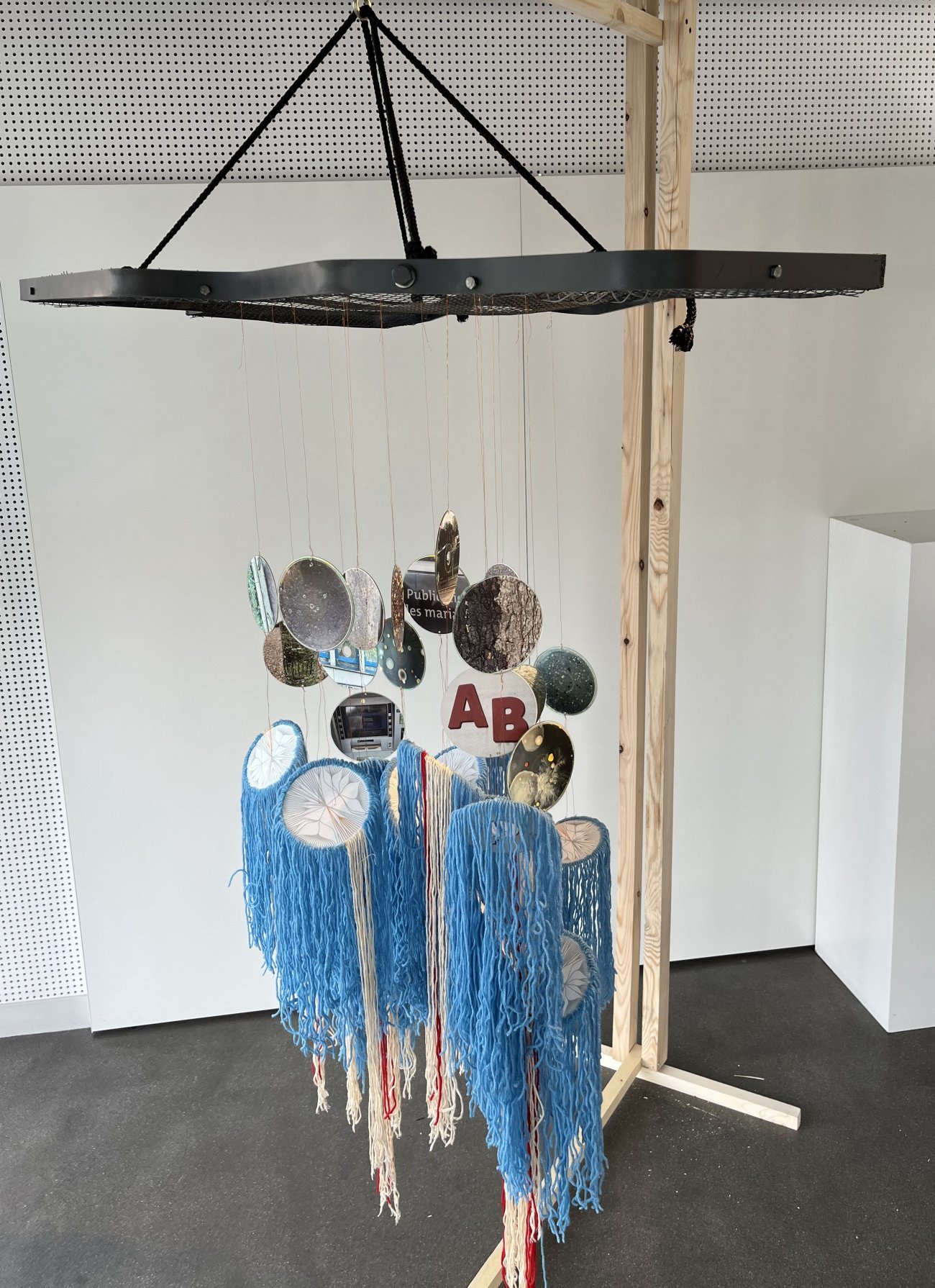 The sessions resulted in a series of artworks that raise a host of questions. How can we make the invisible visible? What impact does the food we eat every day have on the growth of microbes?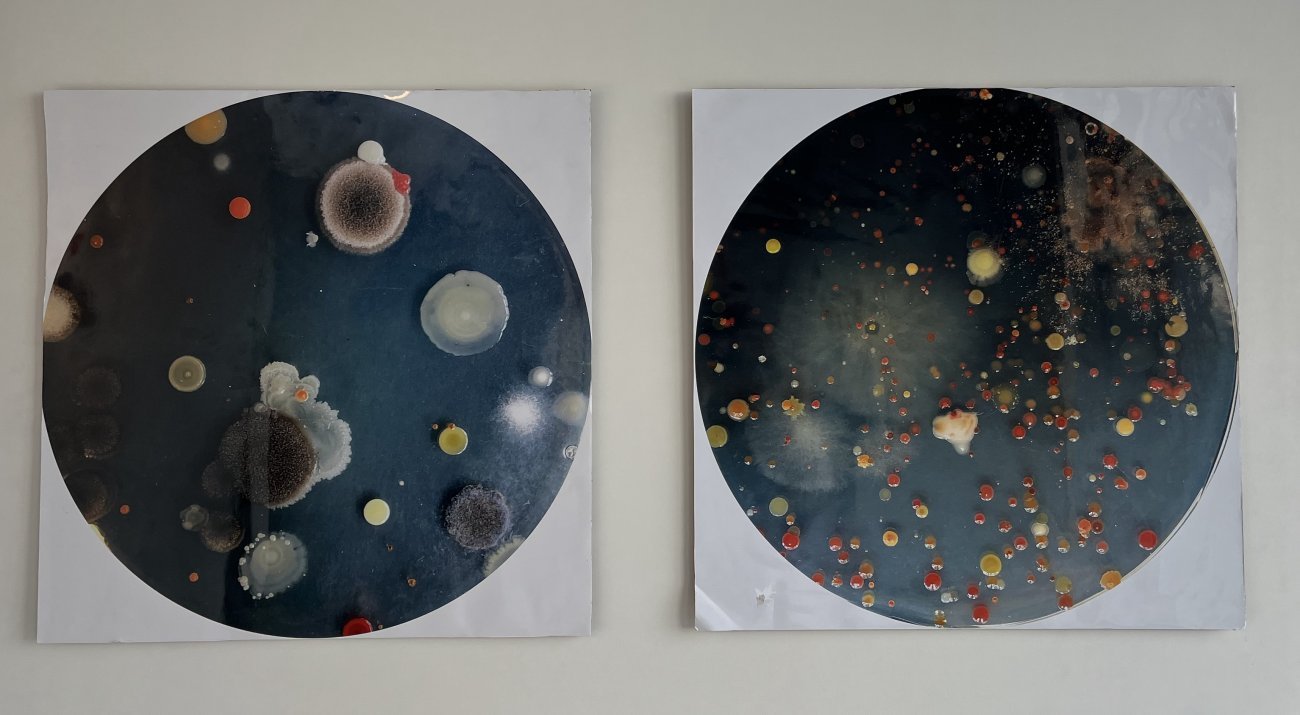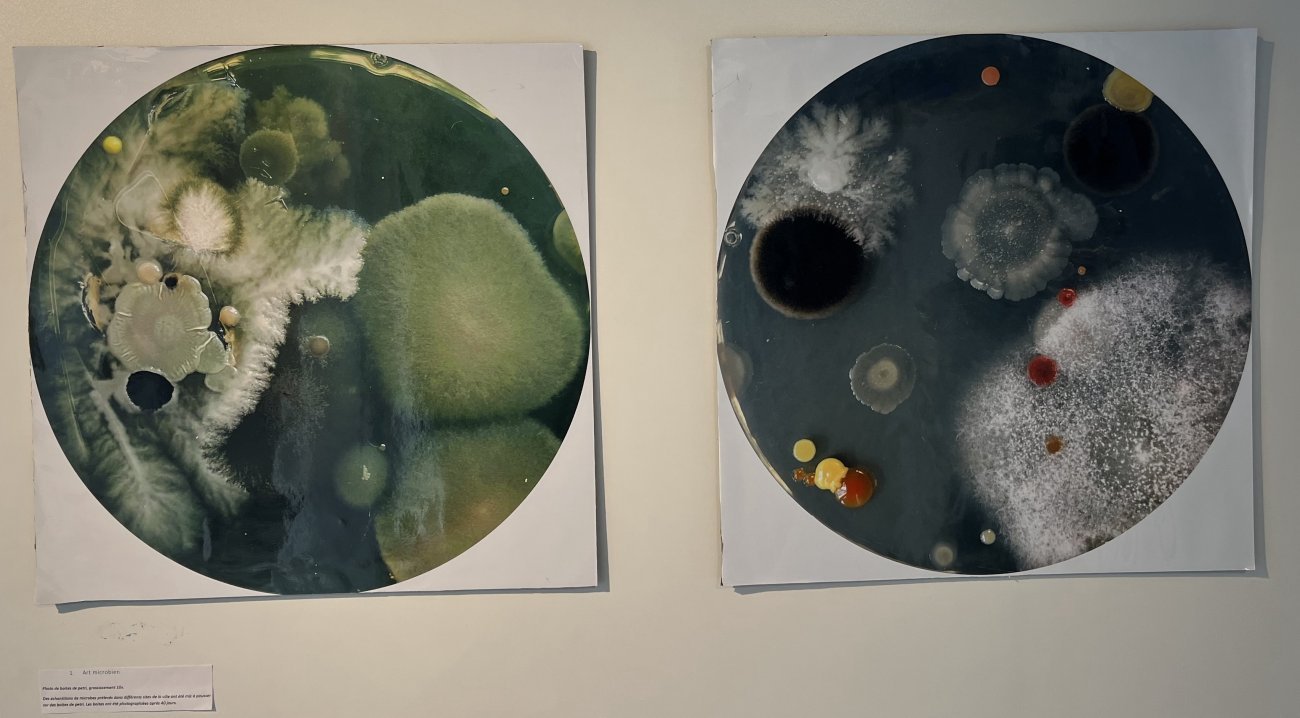 The works created by the students were featured in an exhibition alongside artifacts from the Pasteur Museum. All the content was linked with more modern objects and two presentations, one about Louis Pasteur and the other about the Institut Pasteur itself.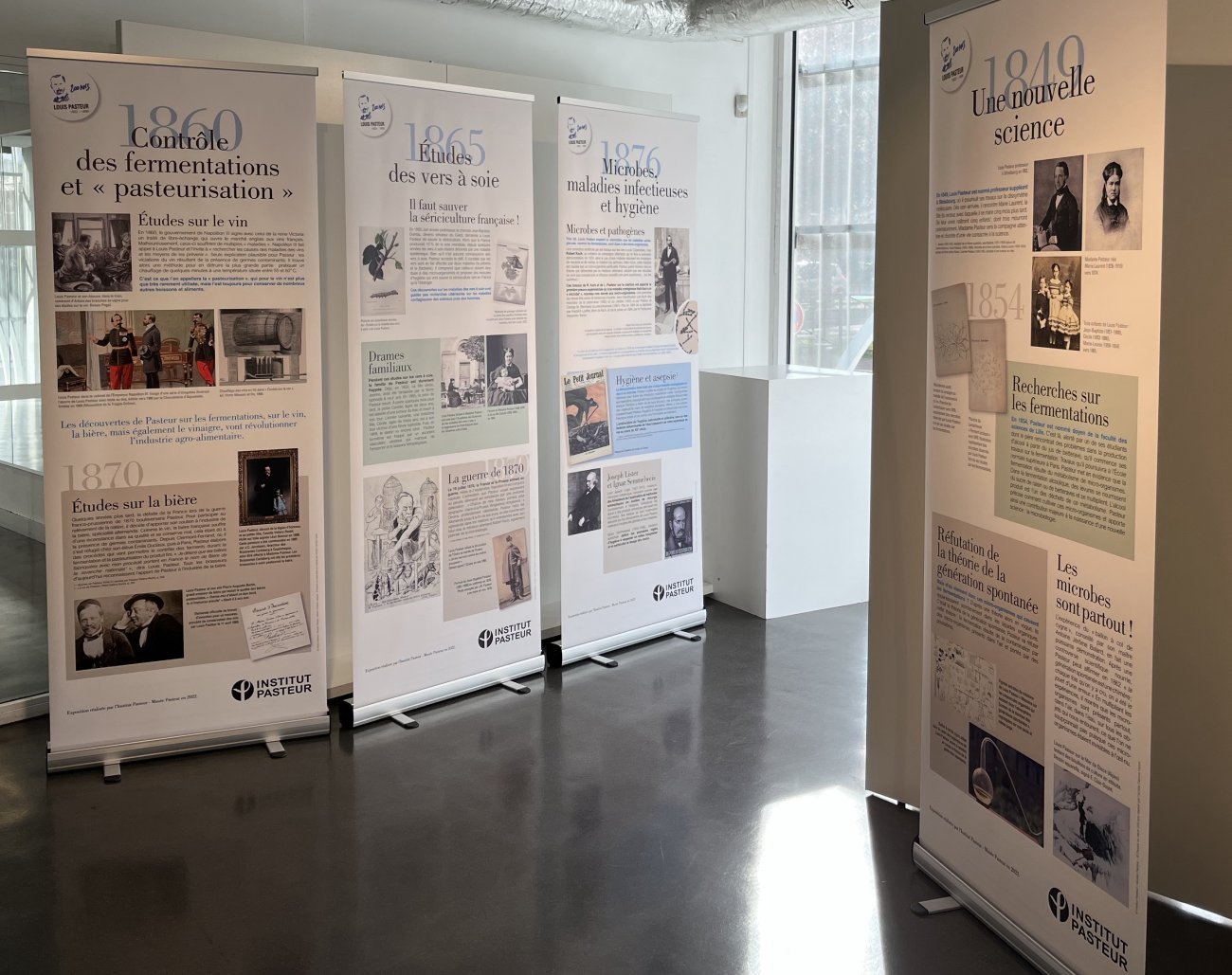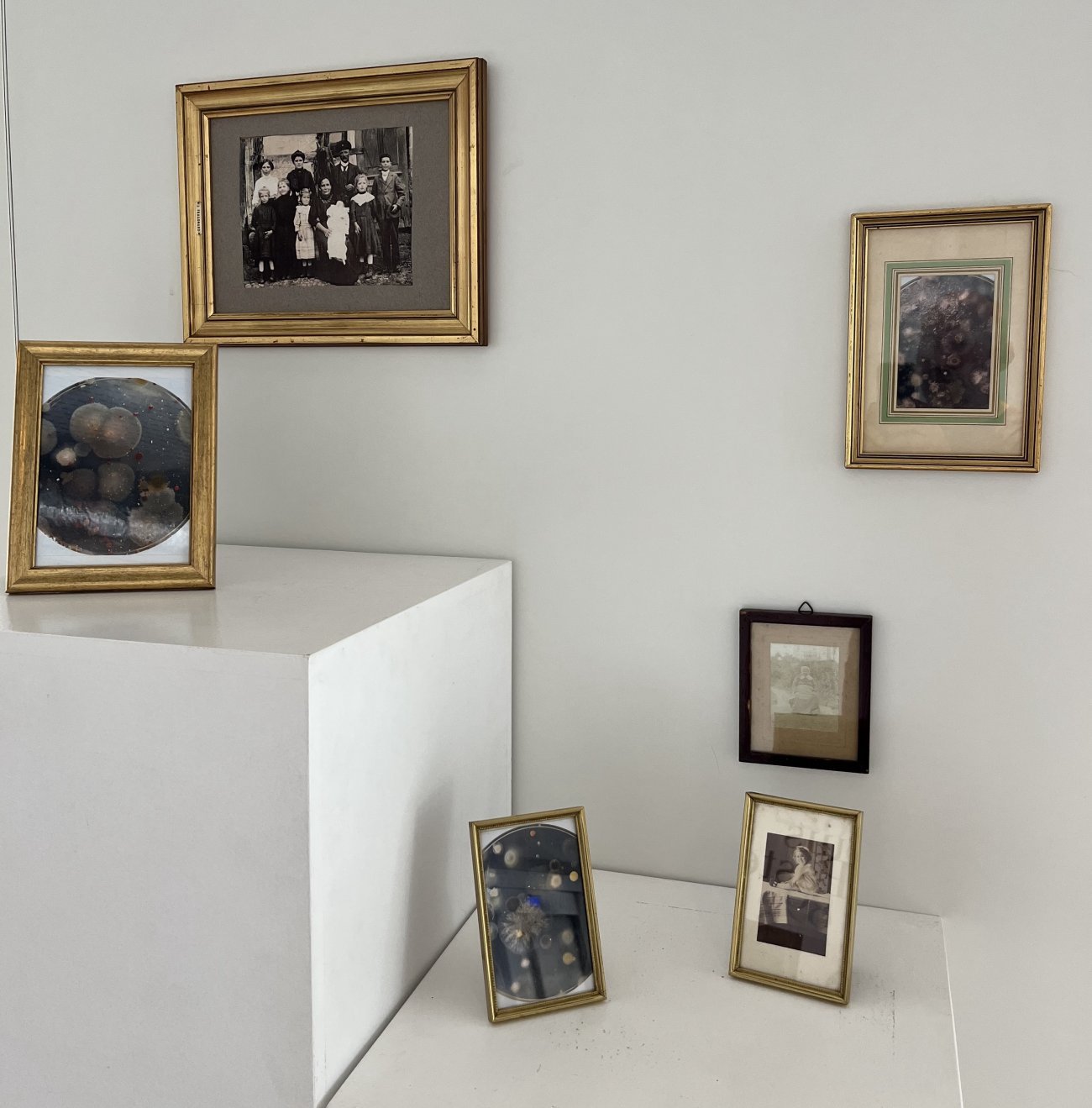 The exhibition is just the beginning. The idea is for it to become a traveling exhibition that can be added to with artworks by students from other high schools as it travels through Seine-Saint-Denis.
The Institut Pasteur would like to thank those who provided resources and support for this outreach project: the IRD research center in Bondy, Bondy Town Council, and suppliers Jeulin and Ozyme.
The exhibition is still on display until April 21, 2023 at the Angèle and Roger Tribouilloy auditorium in Bondy.