Louis Pasteur, "France's most famous citizen-scientist," has always piqued international interest and now the Musée Pasteur—which is built around the space where Pasteur lived and worked—has been included in "The Little(r) Museums of Paris," an inventive new guidebook to be released on June 4 in the United States and on June 27 in France. 

The book invites Paris visitors to experience the city's hidden gems, stepping off the beaten path of group tour circuits for more authentic experiences. In 180 pages of writing and watercolor paintings, practical information and well-chosen anecdotes lead the reader through historical sites where he or she can become immersed in the ambiance of the past and discover artefacts, as well as the stories behind them.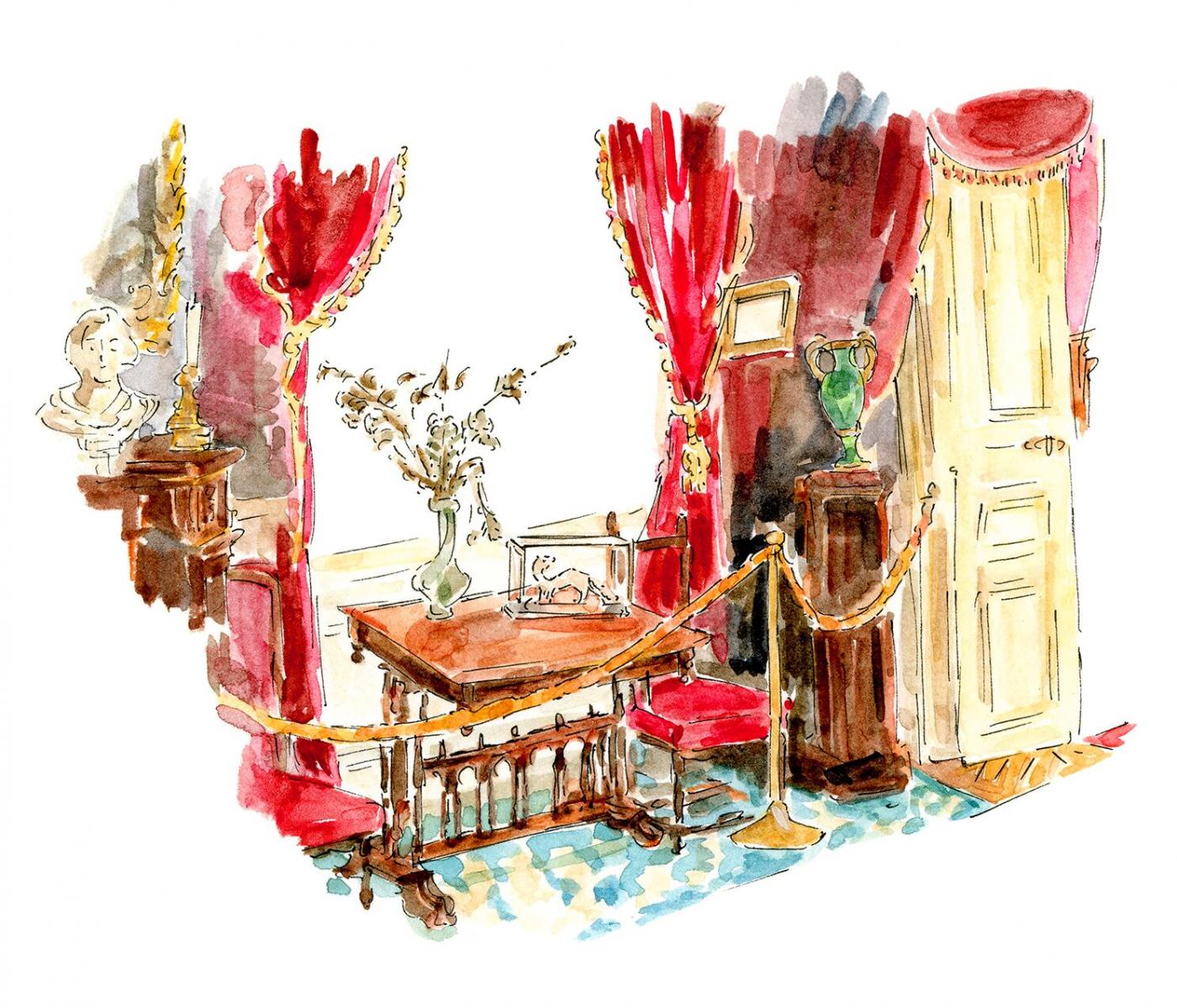 Watercolor of the drawing room in Louis Pasteur's private appartment at the Musée Pasteur. Credit : Emma Jacobs
The section on the
Musée Pasteur
opens with a rendering of Louis Pasteur's burgundy-hued drawing room, and continues with an apt description, including an apt characterization of Pasteur as a scientist who "
revered working for the common good over profit.
"
Historical accuracy, an approachable size, and a large collection of fascinating objects made the museum a candidate for inclusion for this book on Paris' best-kept secrets. The wealth of stories about the space and the personality of Louis Pasteur also made the Musée Pasteur a good choice, according to the author, Emma Jacobs.
Visiting museums is a way to become active in uncovering stories and history, according to Jacobs. "It becomes a personalized experience because you can create your own narrative depending on what you focus on." What did she focus on at the Musée Pasteur? "It was interesting to learn more about the history of vaccination in the current public health climate," said the author. 

And although though her visit did not include a stop by the new Titan Krios™ microscope housed just next door for comparison, Jacobs added that, "It was also really interesting to see the technology that was being used at that time and how far we've come today."

The publication of the book comes on the heels of the release of Google Arts and Culture's virtual tour of the museum, another project that makes the Musée Pasteur accessible.
Cover of the book "The Little(r) Museums of Paris" by Emma Jacobs, courtesy of Running Press. Photograph by Alban Orsini, Institut Pasteur.