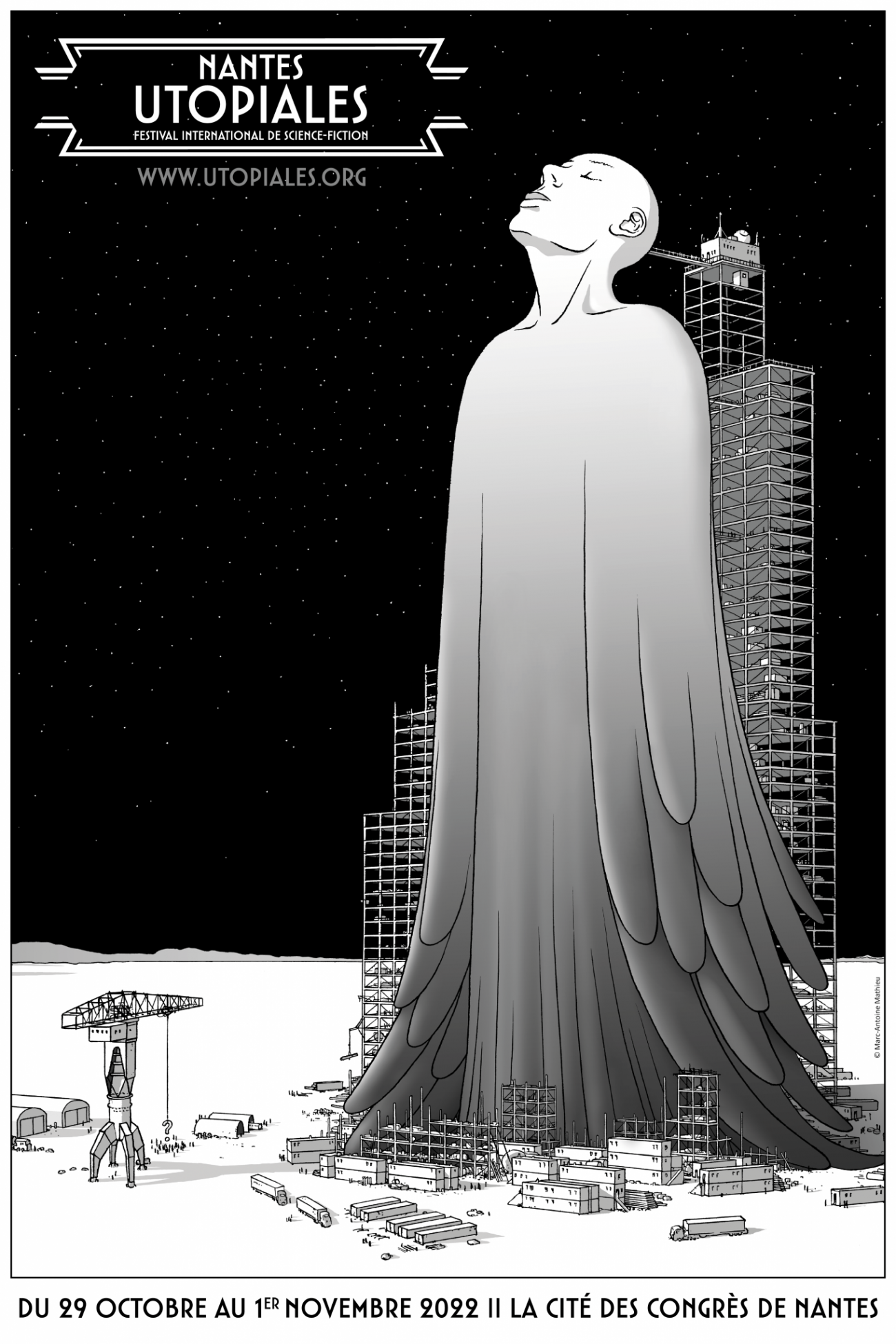 For the second year in a row, the Institut Pasteur is an official partner of the international Utopiales festival, which promotes science fiction as an educational tool to explore the real world. The 23rd edition of this event will be held from October 29 to November 1, 2022 at La Cité Nantes Congress Center. This year, six Institut Pasteur scientists will take part in the round tables.
The festival brings together scientists, science fiction authors and artists, "lay experts" and the general public with the aim of opening up imaginations and shaping new worlds from fragments of reality, offering not just an escape from everyday life but also genuine thought experiments that foster discussion and reflection on the transformation of the world around us.
For four days, speakers and members of the public will come together for talks, round tables, screenings and exhibitions. Games, scientific workshops, book signings and award ceremonies will also feature.
The theme of this 23rd edition, "Limit(s)," will be broken down into four sub-topics: testing the framework, discovering what lies beyond, and crossing thresholds, even if it means spiraling into hubris.
The Utopiales festival is a chance for the Institut Pasteur to associate its scientists with a unique, prestigious event. They will speak about the Institut Pasteur's commitment to opening up research to society by participating in discussions that use science fiction as a tool to explore the real world and chat about science.
This is a great opportunity to go along and see the six Institut Pasteur scientists participating in this internationally renowned event!
Find out more about the Utopiales
---
Program
Discover the program of Utopiales 2022.
Round tables (Institut Pasteur):
•    "Little vampires" with Valérie Choumet, group leader in the Environment and Infectious Risks Unit.
•    "The pride of science" with Guy-Franck Richard, group leader in the Dynamics of the Genome Unit.
•    "The enemy vs. the first line of defense" with Sandie Munier, a scientist in the RNA Biology of Influenza Virus Unit, and Philippe Afonso, group leader in the Oncogenic Virus Epidemiology and Pathophysiology Unit.
•    "Flowers for Algernon" with Thomas Bourgeron, Head of the Human Genetics and Cognitive Functions Unit.
•    "The best of worlds" with Guy-Franck Richard, group leader in the Dynamics of the Genome Unit.
•    "Limits of thought" with François Bontems, a scientist in the Structural Virology Unit.
Utopiales poster 2022 © Marc-Antoine Mathieu