After taking office as President of the Institut Pasteur in January 2018, Professor Stewart Cole embarked on the development of a new strategic plan for the Institut Pasteur for the period 2019-2023. On December 21, 2018, the Board of Directors unanimously adopted this ambitious yet realistic action plan for the next five years.
Three priority scientific areas have been identified:
• emerging infectious diseases;
• antimicrobial resistance;
   • brain connectivity and neurodegenerative diseases.
The aim of the plan is to give new impetus to basic research and increase the impact of this research on the health of populations, while continuing to pursue the Institut Pasteur's historical missions in the areas of research, public health, training and innovation.
Human health is central to the priorities in the new strategic plan.
The aim of the Institut Pasteur's missions is to contribute to improving human health, both directly through innovative medical treatment, and indirectly by developing scientific knowledge and expertise. The Institut Pasteur is committed to conducting outstanding research that will improve health worldwide, and to developing technologies that will shed new light on the complexity of biological systems. This technological progress is opening up innovative research fields – such as big data and modeling techniques – that will pave the way for new treatment possibilities tailored to the environment and needs of local populations, as part of a broader approach to healthcare.
Under its new strategic plan, the Institut Pasteur will pursue and develop its public health missions, while also aiming to provide new momentum for research activities, for example in the field of vaccinology. Developing research projects in the area of human health also means strengthening the Institut Pasteur's ties with all stakeholders in the clinical and medical communities.
Helping to tackle the health threats of the 21st century
Biomedical research is facing major challenges in the 21st century, including the emergence of new epidemics, the development of resistance to anti-infective agents, health conditions associated with increased life expectancy, the constant rise in cancer incidence, global warming, and globalization with all its implications. In light of the emergence of these new health threats, and at a time when we are witnessing the development of international competition and rapid and dramatic changes in scientific knowledge and methods, the Institut Pasteur is keen to reaffirm its priorities for the short, medium and long term so that it can rank among the world's leading biomedical research institutions in these fields and address the major scientific and health questions facing the planet today.
To tackle these challenges, the Institut Pasteur's strategic plan sets out three priority scientific areas:
Emerging infectious diseases;
Antimicrobial resistance;
Brain connectivity and neurodegenerative diseases.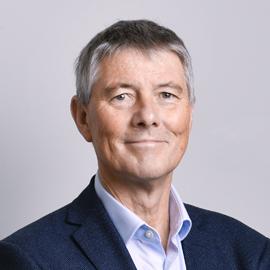 Stewart Cole, President of the Institut Pasteur
The ambition of the new 2019-2023 strategic plan is to give new impetus to the Institut Pasteur's basic research activities, with the aim of maintaining scientific excellence in an increasingly competitive international environment and providing tangible answers to some of the major issues facing public health.
Three scientific priorities to give new impetus to basic research and increase its impact on health challenges
The research activities carried out by the Institut Pasteur's 136 units stem from a wide range of interconnected fields including microbiology, immunology, genomics, structural and cell biology, developmental and stem cell biology, neuroscience, chemistry, the analysis of big biological data and clinical research. Research in these fields will be continued, since this forms the foundation of the Institut Pasteur's scientific work on:
molecules, cells and living organisms;
microbes and their hosts;
cancer;
developing an integrative overview of health and disease in individuals and populations.
The new plan will focus more particularly on three scientific areas, with the aim of increasing our impact in these fields.
Area 1. Emerging infectious diseases
Ever since its very early days, the Institut Pasteur has been committed to tackling emerging infections, and its work has left an extraordinary legacy. Many emerging infectious diseases are zoonoses, in which a zoonotic (animal) pathogen has crossed the species barrier to cause disease in humans. The Institut Pasteur's research focuses on the disease mechanisms of pandemic and (re)emerging viruses (HIV, HCV, influenza, chikungunya, dengue, Zika and hemorrhagic fever viruses, etc.), bacteria (Neisseria meningitidis, Salmonella spp., Vibrio cholerae, Leptospira and, more recently, Yersinia pestis, etc.) and parasites (Plasmodium falciparum, P. vivax, Leishmania, Trypanosoma, etc.). Research on insects and other vectors is also a priority area for investigation.
The 2019-2023 strategic plan provides for the adoption of novel approaches such as modeling and artificial intelligence to study and predict pathogen structure and function, establish diagnoses, identify therapeutic and immunological targets, and anticipate infection outcomes.
Area 2. Antimicrobial resistance
The Institut Pasteur already devotes considerable efforts to the question of antimicrobial resistance, but this research will be further developed, especially by incorporating clinical and field data within molecular, genetic and physiological approaches.
Programs to identify new antimicrobial agents will be launched in cooperation with interested partner institutions.
More specifically, the aims of this scientific area are:
to improve understanding of resistance by combining approaches involving epidemiology, genomics, statistics and modeling to identify factors contributing to the spread of resistant strains;
to investigate the molecular mechanisms governing microbial growth, metabolism and acquisition of resistance. More attention needs to be given to the complex interactions between the host and communities of microorganisms if we are to fully understand the phenomenon of resistance;
to identify new drugs and therapeutic strategies in response to antimicrobial resistance: to develop novel vaccines and immunotherapies that will target microbes and resistant strains.
Area 3. Conditions associated with brain connectivity and neurodegenerative diseases
The wide-ranging basic research expertise at the Institut Pasteur in the fields of neuroscience, genetics, cell and developmental biology, immunology, microbiology and infection biology will be leveraged to improve our understanding of the complexity of brain function.
Projects will focus on sensory deficits (deafness), neurodevelopmental disorders (autism) and psychiatric disorders (mood disorders and addiction), neurodegenerative diseases (Alzheimer's and Parkinson's diseases) and other neurological conditions (sepsis and neurovascular disorders).
Cell biology research also looks at the interneuronal transmission of misfolded proteins and the molecular mechanisms underpinning neurodegeneration. These conditions associated with brain connectivity are the result of damage to the brain's neural network and to links between the brain and other organs.
Over the period covered by the strategic plan, cooperation between the various teams on campus working on these topics will be strengthened to optimize the multidisciplinary approach. Research programs on molecular biology, the pharmacology of neurodegeneration and connectivity disorders, and the development of new drugs for neurodegenerative diseases will also be promoted. Some teams will look at neuroinflammation and the impact of microbes and the microbiota on brain function. The biology of neural stem cells will also be studied. Genomic, molecular and cellular analysis will be combined with new microscopy techniques and approaches involving intact neural and artificial networks. Behavioral and social studies associated with physiological analyses will also be carried out.
In working on these priorities, especially conditions associated with brain connectivity and neurodegenerative diseases, the Institut Pasteur will strengthen its partnerships with other institutions working in these fields, both in France and abroad.
To support the scientific ambition set out in the strategic plan and rally all the Institut Pasteur's teams around joint projects, four cross-cutting priorities will be pursued:
strengthen the Institut Pasteur International Network (currently 32 institutes) and implement a proactive policy of international partnerships;
promote creativity and openness to society;
work more effectively together and empower each individual so as to create an attractive, collaborative working environment;
develop financial resources to strengthen the Institut Pasteur and ensure its long-term sustainability.
Drawing on its basic research, which alone can provide new knowledge about the living world and new methods for tackling disease, the Institut Pasteur intends to make developing research applications a key component of its scientific policy once again.
Finally, public generosity – donations, legacies and sponsorship –, which is one of the Institut Pasteur's three sources of funding and has been a cornerstone for its activities ever since its early days, will continue to serve as a wonderful source of encouragement for scientists, who draw inspiration from the trust placed in them by donors.