Driven by curiosity, Lhousseine Touqui has spent many years conducting fundamental research on the respiratory system. Today, his work in the joint Institut Pasteur/Cochin Hospital-PARIS 5 University unit aims to address real needs.
Lhousseine Touqui was born in Marrakesh, Morocco where his parents were farmers. He had a gift for mathematics and so specialized in the subject at high school. But when he gained his diploma, he had still not decided on a career path. Above all, he wanted to help others and be useful to people like his parents in the farming trade. So, he enrolled at the Institute of Agronomy & Veterinary Medicine in Rabat to study life sciences. This proved to be a wise decision because during this time, and thanks to a partnership between his institute and the French National Veterinary School in Alfort, he was able to attend many scientific seminars, particularly at the Institut Pasteur in Paris. During these prestigious scientific meetings, he developed a passion for research. Experts from all over the world piqued his curiosity. It was his thirst for knowledge that finally led him to his vocation. His decision had been made: he would become a researcher.
After a post-graduate diploma at the University Paris 7 at the Jussieu Science Faculty, a PhD at the Institut Pasteur and a postdoctoral fellowship at the University of Toulouse, he began specializing in the respiratory system, inflammatory reaction and its mediators.
Our expert began his research career in the unit directed by Professor Boris Vargaftig that focused on asthma. He then led a team within the Innate Host Defense and Inflammation Unit, headed by Michel Chignard, and from 2006 onwards, worked on a call for proposals for research into cystic fibrosis. This severe genetic disease affects mucus production in the respiratory and digestive tracts. The thick, sticky mucus is difficult to clear and can lead to lung infections that antibiotics are sometimes powerless to fight. Although treatments do exist, such as chest physiotherapy, bronchodilators, anti-inflammatory drugs and mucus thinners, many challenges still remain. This is why the joint Institut Pasteur-Paris 5 Cystic fibrosis and chronic pulmonary disease unit, which he co-directs with Isabelle Fajac, works directly with Cochin hospital. Their laboratory is actually located at Paris 5 University, right opposite the hospital. This geographical proximity fosters cross-disciplinary work with the clinicians.
"Multidisciplinary teamwork is essential and valuable, as lung specialists are familiar with the disease, patients and current treatments. This partnership between medicine and research means we get to look at the disease close up. For example, when a patient receives a lung transplant, the hospital can quickly send us samples that are crucial to our research."
Two therapeutic strategies are currently under study – one aims to block mucus production using an inhibitor discovered by Lhousseine's team, and the other is focused on research into new molecules to kill the multidrug-resistant bacteria that infect the bronchi.
This involves chemically synthesizing peptides that are naturally produced by healthy bodies to counter bacterial attacks, but which, in the case of patients with cystic fibrosis, are impaired.
"For the moment, we are still at the fundamental research stage. We are testing results in the lab but using real cells from patients. Our aim is to improve the daily lives of patients and innovate to combat antibiotic resistance. What frustrates me most – and this feeling is shared among many researchers – is not being able to carry out clinical trials for the time being, as there are various scientific and legal conditions that need to be met. The process is very time-consuming and financial backing is also needed of course!".
Although progress has been made and continues to be made in research, it is largely thanks to research institutes and public donations. Without their involvement, nothing would really be possible. Lhousseine would like to pay tribute to all those who, year after year, help to fight the disease. "This support enables us to build a strong team, recruit PhD students and postdoctoral fellows and together obtain results."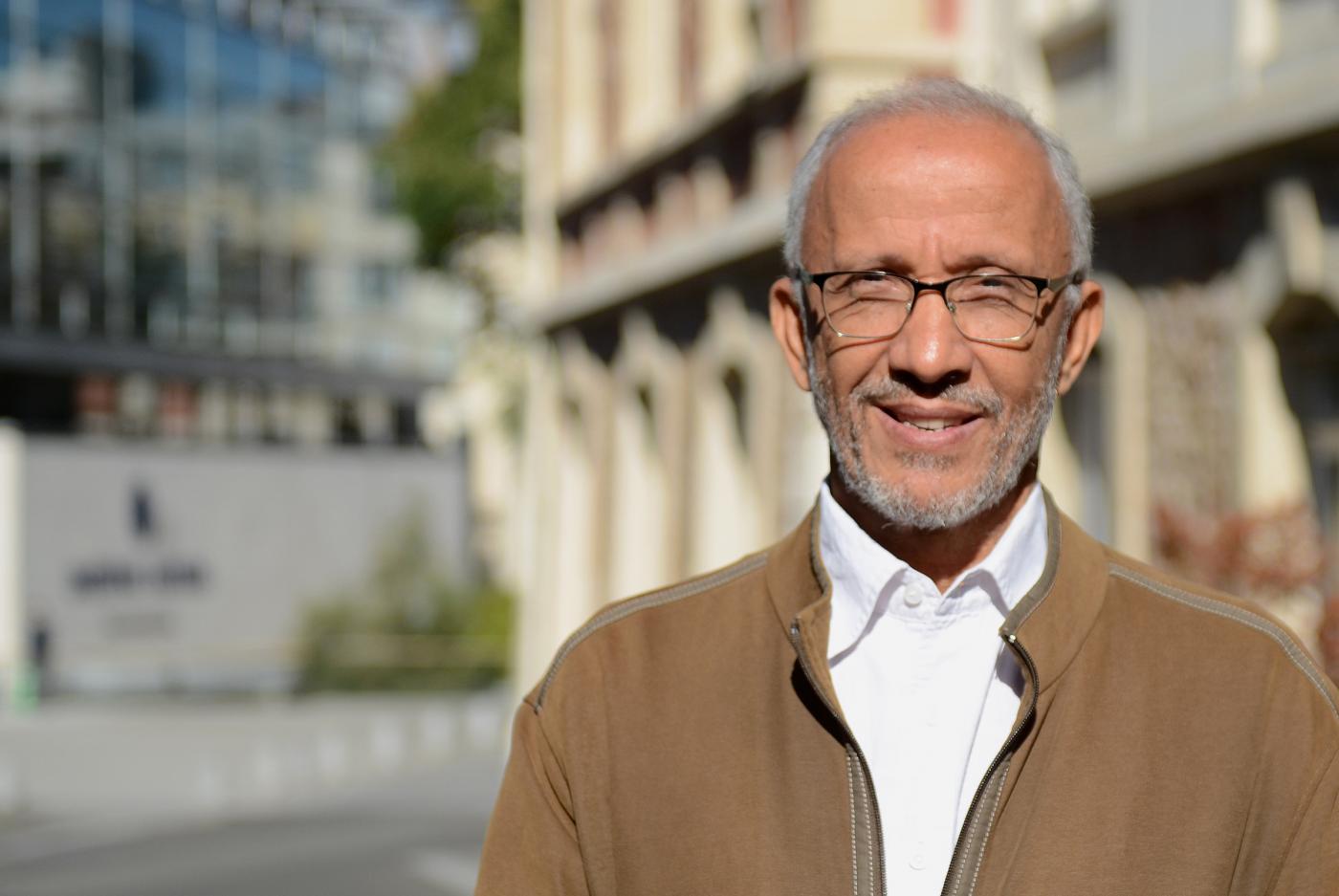 ---
Key dates in Lhousseine Touqui's career
2016: Co-director of the joint Institut Pasteur/Cochin Hospital-PARIS 5 University unit
2006: Start of research into cystic fibrosis
1998: Director of Research at the Institut Pasteur
1988-1990: Postdoctoral fellow at the University of Toulouse
1983-1988: PhD in Pharmacology at the Institut Pasteur/Paris 7
1975-1981: Hassan II Institute of Agronomy & Veterinary Medicine in Rabat, Morocco