The French Development Agency (AFD) grants 6.5 million euros to the Institut Pasteur in Dakar Foundation. The financing agreement has been signed, on January 19, 2016 in Dakar, for the construction and equipment of an over 3000 m2 new yellow fever vaccine production facility.
The event has taken place in the presence of His Excellency Jean-Félix- Paganon, French Ambassador to Senegal; Laurence Hart, Director of the French Development Agency (AFD) in Senegal and Professor André Spiegel, Director of the Institut Pasteur Foundation in Dakar (FIPD).
Without treatment, vaccination is the only way to fight against yellow fever. Today, the number of produced vaccines is insufficient to meet the needs of populations in endemic countries. This project will enable the FIPD, pre-qualified by WHO for the production of this vaccine, to develop responses activities against epidemics, to monitoring surveillance of arboviruses and viral hemorrhagic fever and to intensify training.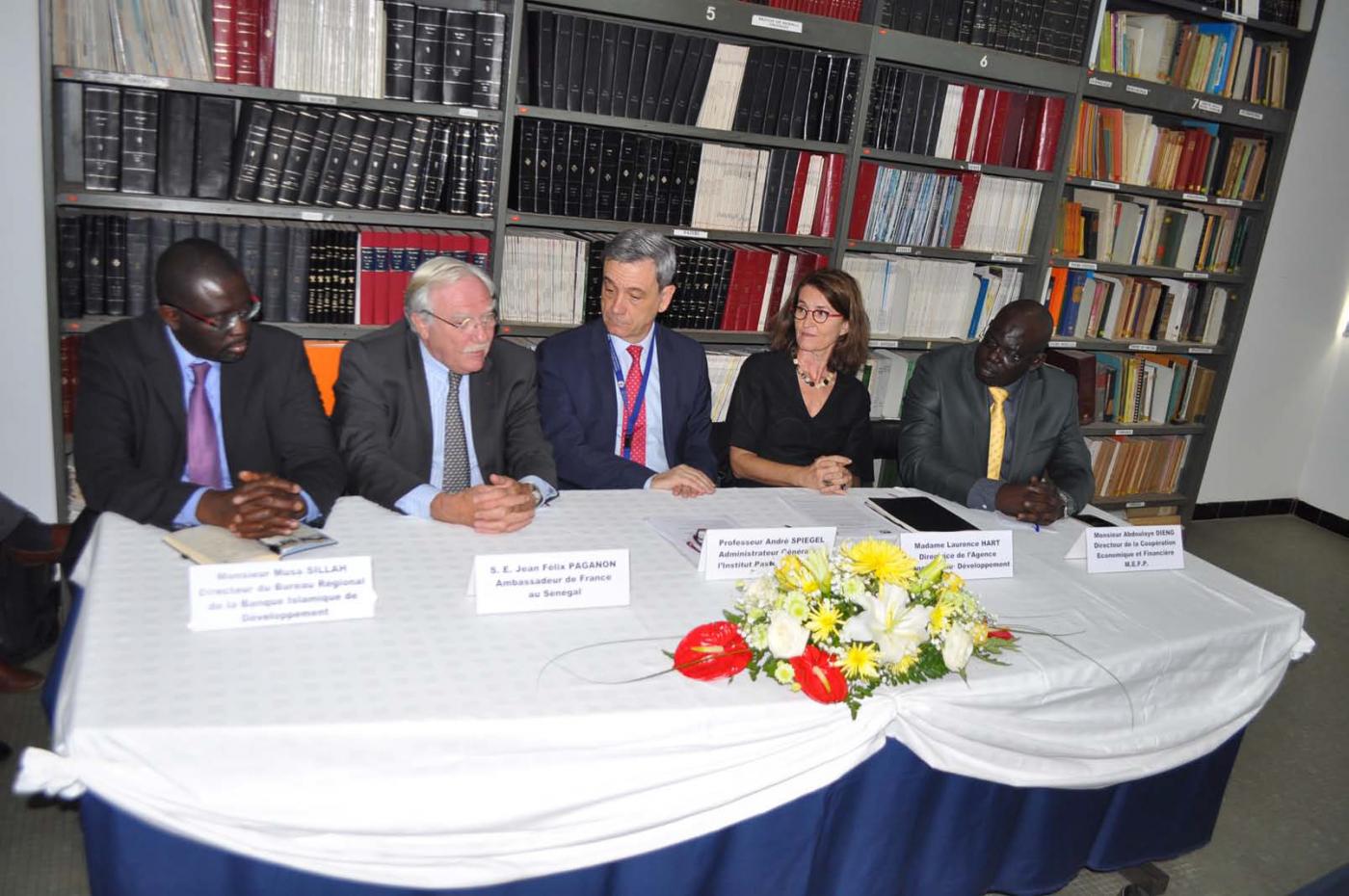 From left to the right: Mr Musa SILLAH, Director of the Islamic Development Bank (IDB), His Excellency Mr Jean-Félix PAGANON,
French Ambassador to Senegal, Mrs Laurence HART,
Director of the French Development Agency (AFD) in Senegal,
Professor André SPIEGEL, Director of the Institut Pasteur Foundation in Dakar (FIPD), Mr Abdoulaye DIENG, Director of the Economic and financial cooperation (
Ministère de l'Economie, des finances et du plan
- MEFP
). © Institut Pasteur
For more information, please visit