The current Zika virus emergence has highlighted the global need to conduct comprehensive risk assessments and develop preparedness activities against arboviral threats. An article published in BMC Public Health examines how the actions and strategies implemented by the MediLabSecure network contribute to the prevention and control of the Zika virus threat in the Euro-Mediterranean area.
Thanks to a One Health approach integrating monitoring, prevention and control from human health, veterinary, medical entomology and public health perspectives, the MediLabSecure project has set the basis for a rapid detection and timely sharing of information, across disciplines and across countries in case of arboviral emergence.
Created in 2014, MediLabSecure is a European program, coordinated by Institut Pasteur, whose major objective is to build laboratory capacities against arboviral threats.
Composed by 55 laboratories of virology and medical entomology, 19 public health institutions in 19 countries in the Balkans, North-Africa, the Middle-East and the Black Sea regions, the program aims to set up awareness, risk assessment, monitoring and control of emerging and re-emerging vector-borne viruses in the region. The network involves 6 laboratories in the Institut Pasteur in Morocco, Algeria and Tunisia, who are members of the Institut Pasteur International Network.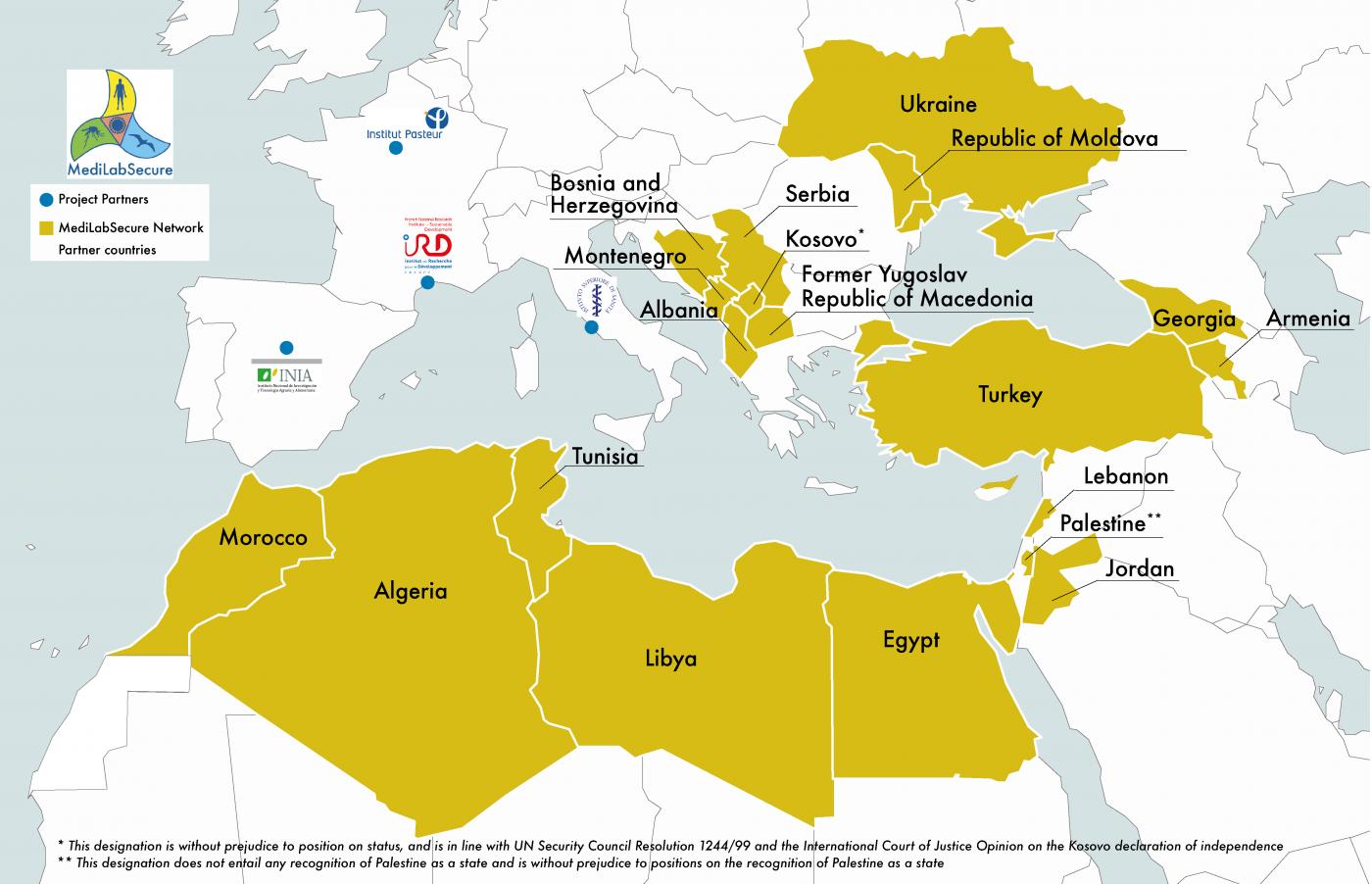 MediLabSecure Map. © Institut Pasteur/MediLabSecure
Source
Risk of Zika virus transmission in the Euro-Mediterranean area and the added value of building preparedness to arboviral threats from a One Health perspective.
Escadafal C, Gaayeb L, Riccardo F, Pérez-Ramírez E, Picard M4, Dente MG, Fernández-Pinero J, Manuguerra JC, Jiménez-Clavero MÁ, Declich S, Victoir K, Robert V. BMC Public Health. 2016 Dec 3;16(1):1219. PMID: 27914465. DOI: 10.1186/s12889-016-3831-1
Mis à jour le 15/12/2016