---
IPIN 2020 logo: the Network Alliance around a new "φ" siognomy to show strength, modernity, cooperation and unfailing mobilization. 
In its desire to modernize its image and strengthen its influence in France and abroad, the Institute Pasteur has changed its image through a new logo inaugurated at the end of February. The International Department naturally took up this identity challenge,in collaboration with the Communication and Sponsorship Department and the General Management, to propose an adaptation for the Institut Pasteur International Network (IPIN). 
A true support to the brand image of any association, institution or organization, the logo plays a major role in the transmission of our foundation's values. It is part of its visual identity and occupies a privileged and strategic place on all communication media. 
Following in the footsteps of its "predecessor", the 2020 logo of the Institut Pasteur International Network (IPIN) is still composed of the acronym"φ" drawn from a purer line with a radiance of small spheres around the world representing international cooperation, team cohesion and the mobilization of all the institutes. 
This new logo thus symbolizes the interconnections with the local sphere, regional achievements and international issues.
The new logo will be implemented as new documents evolve, starting with the updating of the IPIN map (above).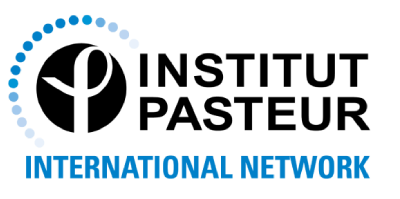 ---