|
The main challenge for academics in the commercialization of important new discoveries is the technological development gap: the phase between inventions at an early stage and the stage that innovative technologies must reach to become viable and attractive candidates for licensing and commercialization.
For high risk/high value products or for products with a low commercial profitability it is often necessary nowadays, to bring discoveries one step further in order to ensure their transfer to industry or attract venture capitalists.
The newly created Development Innovation Office aims at bridging the gap to get them there and this necessarily goes through an industrialization process by:
Setting up a development strategy for these projects in a sustainable manner with a visibility of 5 to 7 years
Ensuring complementary scientific developments necessary for technology transfer
Providing opportunities for scientists wishing to develop applications of their research
Fostering the creation of startups
adapting the organization in order to achieve this objective without in any way reducing the basic research that was the source of the emerging disruptive technology

Accelerator of innovation programs 
4 domains
Diagnostic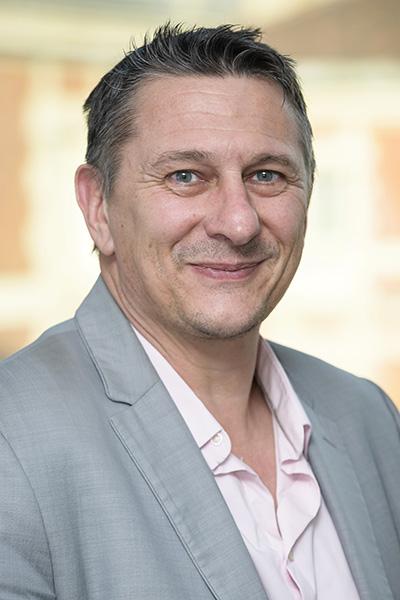 Sébastien Quesney, 
Head of Diagnostic Innovation Development
A new organization has been established to better support our scientists and their Research & Development partners that will particularly help to identify and structure partnerships, target internal seed funding to support the maturation of certain projects, and facilitate access to external funding, in particular collaborating with public/private partnerships.
Dr. Quesney, PhD, joined the department of Technology Transfer & Industrial Partnerships in 2019 as head of Innovation development in Diagnostics. Its main mission will be to identify with researchers those components that would make it possible to move towards a diagnostic innovation and to accompany them in the maturation of this innovation. Diagnosis knowings no frontiers, innovations will have to meet the needs of patients in developed and developing countries. This mission is fully aligned with the collaborative spirit of researchers from the international Institut Pasteur network.
After a doctorate at Sanofi Pasteur, Sébastien Quesney joined bioMérieux in 2002 as head of industrialization and production of raw materials for human diagnostic use. In 2007, he joined Magnisense as a chief technical officer with the objective of developing and industrializing the MIAtek® technology for a use in human and veterinary diagnostics. In 2013, he joined IMACCESS as director of R&D, a subsidiary of « Institut Mérieux », a human diagnostic company whose mission is to market rapid tests for the benefit of patients in developing countries. He has also successfully accompanied these two companies to the ISO 13 485 certification. In 2014, IMACCESS becomes a subsidiary of the « Mérieux Foundation » and Sébastien Quesney holds the position of director of IMACCESS and director of Access to Diagnosis - Neglected Tropical Diseases - within the « Fondation Mérieux ». In 2017, he became a member of the scientific and strategic committee of the French-speaking network on neglected tropical diseases.  In 2018, he encourages the creation of diaTROPiX in collaboration with Fondation Mérieux, FIND, IRD and the Pasteur Institute Senegal, a local production entity for diagnostic tools within the Pasteur Institute Senegal, which focused on an innovative access model that leverages prototypes from many private / public institutions and makes products accessible to patients with neglected tropical diseases.
---
Technology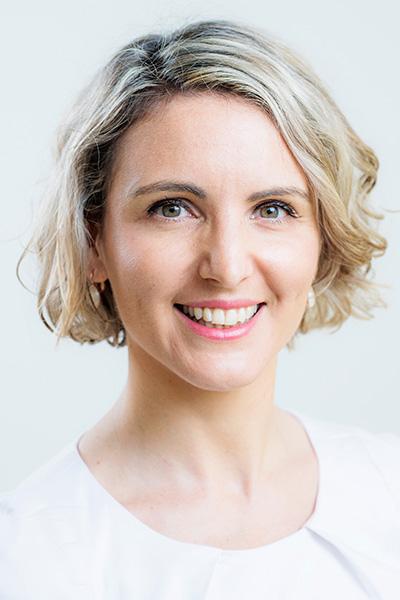 Elodie Brient-Litzler, 
Head of Technology Innovation Development
Dr. Brient-Litzler, PhD, joined the department of Technology Transfer & Industrial Partnerships in 2018 as head of Innovation development for technologies for life sciences/medtech. In this role, she follows the most advanced technological projects of the institute and manages the orientation towards valuable assets for the tech industry, including reagents, instruments and software. She is also involved in earlier projects that could deliver game-changing technologies for research or medical applications. She is also the co-director of the Regional R&D program DIM ELICIT "Empowering LIfe sCiences with Innovative Technologies" since 2016.
Elodie Brient-Litzler is graduating from Ecole Polytechnique and Chimie Paristech in Paris. After her thesis at Hugues Bedouelle's laboratory at Institut Pasteur, she then joined industry, specifically the French engineering company Bertin Technologies, where she was the chief scientist for the KIM technology, a rapid immuno-agglutination platform. She was also in charge of academic partnerships and open innovation in the field of biotechnologies. After four years, she joined Andrew Griffiths' laboratory at ESPCI, where she was in charge of managing DigiDiag, a €20 million national program dedicated to the development of new diagnostics tools using microfluidic devices. She participated to the launch of the startup company HiFiBiO. She joined the Institut Pasteur in 2015 where she was the Deputy Director of the Center for Innovation and Technological Research (Citech). Over her career, Elodie Brient-Litzler secured over 5 M€ public funding for technology R&D projects.
---
Therapeutic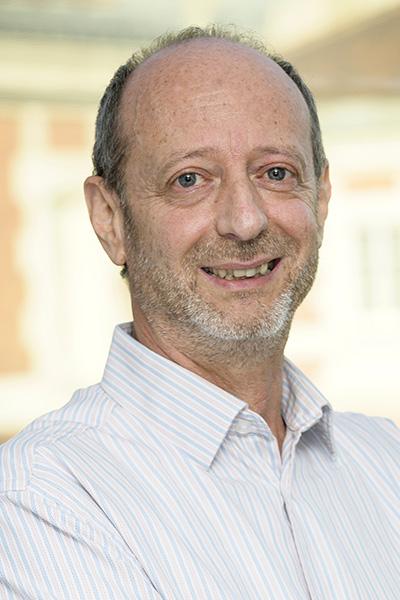 Michel Perez,
Head of the Development of Innovation Office
Dr. Perez, PhD, has joined the Institut Pasteur in 2019 as head of the Development of Innovation Office and head of Therapeutic Innovation development. In this role, he follows the most advanced therapeutic projects of the institute and manages the orientation towards valuable assets for pharmaceutical development. He is also involved in earlier projects that could address breakthrough innovations in fields such as rare diseases, antimicrobial resistance, gene therapy.
Prior to this position, he was a Senior Director in the French pharmaceutical company Pierre Fabre in charge of pre-clinical research programs. Dr. Perez spent more than 25 years in the pharma industry, from research to preclinical development, in fields such as oncology, cardiovascular or central nervous system. During that period, he had the opportunity to work on many projects based on small molecules, antibodies or conjugates. He also had the chance to drive many collaborations with academic institution such as CNRS or Universities but also with biotechs and startup.
Before joining Pierre Fabre, Dr. Perez worked as scientist at the Eisai Research Institute in the Boston area. He is co-author of many articles and patents and has obtained two awards during his career.
---
Vaccines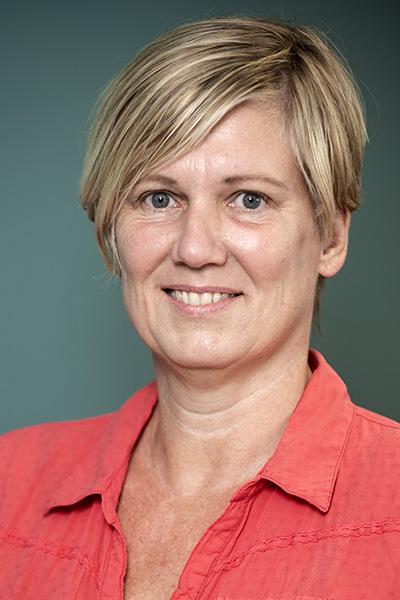 Christiane Gerke, 
Head of Vaccine Innovation Development
Dr. Gerke, PhD, is the head of Vaccine programs and Vaccine Innovation development at the Institut Pasteur, managing the vaccine portfolio and leading vaccine projects from basic research to early clinical development and industrial partnerships. She also co-heads the newly created Institut Pasteur Vaccinology and Immunotherapy Initiative with the mission to build a strategic program across the Institut Pasteur International Network. Christiane Gerke joined the Institut Pasteur in 2015 after seven years at Novartis Vaccines Institute for Global Health (now GSK) where she spearheaded the development of a novel technology, called GMMA, as Shigella vaccine Project Leader and Technology Platform Leader. In these roles, she led the GMMA vaccine candidate against shigellosis from the idea through research and technical development to proof of concept in first in human clinical studies and supported additional vaccine projects based on this technology. Christiane Gerke received her PhD in Microbial Genetics at the University of Tübingen, Germany, and trained as post doc at Stanford University in immunology and host-pathogen interactions.
---