Since the beginning of the COVID-19 pandemic, words that just a year ago would have been the preserve of scientists have entered everyday language. One example is PCR, used for diagnostic tests. Another term that was once unfamiliar and is now on everyone's lips is messenger RNA, the miraculous molecule that has led to vaccines being administered to the general population less than a year after the start of the pandemic – bearing in mind that it previously took around a decade to develop a vaccine for a new disease. What exactly is this messenger RNA? Who discovered it, and when?
Our story starts sixty years ago, at the Institut Pasteur in Paris. For the past ten years, scientists had known that DNA, which makes up chromosomes, was the basis for heredity. Since 1953, based on their knowledge of the structure of DNA, identified by James Watson and Francis Crick, they had been aware that it carried a code determining the structure of proteins and that it was able to make an identical copy of itself with each cell division.
Regulation of gene expression
At the Institut Pasteur, a team including Jacques Monod, François Jacob and François Gros was looking into the mechanisms involved in reading genetic information. One question in particular caught their attention, and that was the regulation of gene expression. How was it that all the genes carried by the chromosome – in this case they were looking at a bacterium – were not expressed at the same time? For example, the enzymatic proteins needed to metabolize a sugar were only synthesized when that sugar was present in the culture medium.
Their research led them to the conclusion that the expression of the genes encoding these proteins was controlled by regulatory proteins whose activity was dependent on the presence of the sugar (the metabolite in figure 1 below). Jacob and Monod presented their findings in early 1961 in a seminal article (1) which earned them the Nobel Prize. They were particularly interested in the way in which the message carried by genes, by DNA, was transmitted to the protein synthesis site, on particles known as ribosomes.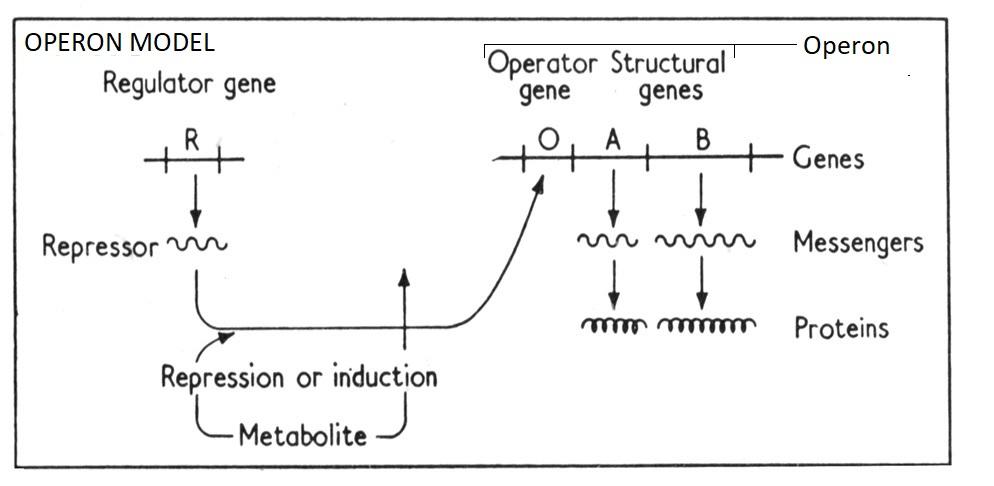 Figure 1 : The operon model.​ Credit : Institut Pasteur.
The hypothesis of messenger RNA
According to their theories, this transmission had to be performed by a type of RNA, which they termed "messenger RNA," a copy of the DNA sequence. Other theories had been put forward, including the idea that the DNA was directly read by ribosomes or that there were specific ribosomes for each gene. An experiment carried out by François Gros (see photo below) played a decisive role in confirming the hypothesis of messenger RNA: when he added an RNA synthesis inhibitor to cultures, protein synthesis was immediately halted. This suggested that a type of RNA served as an intermediary in protein synthesis, and also indicated that this intermediary must be unstable, degraded by enzymes, because otherwise the protein synthesis would have continued for a while rather than stopping immediately.
The scientists now had to identify this messenger RNA – a particularly difficult task given its presumed instability.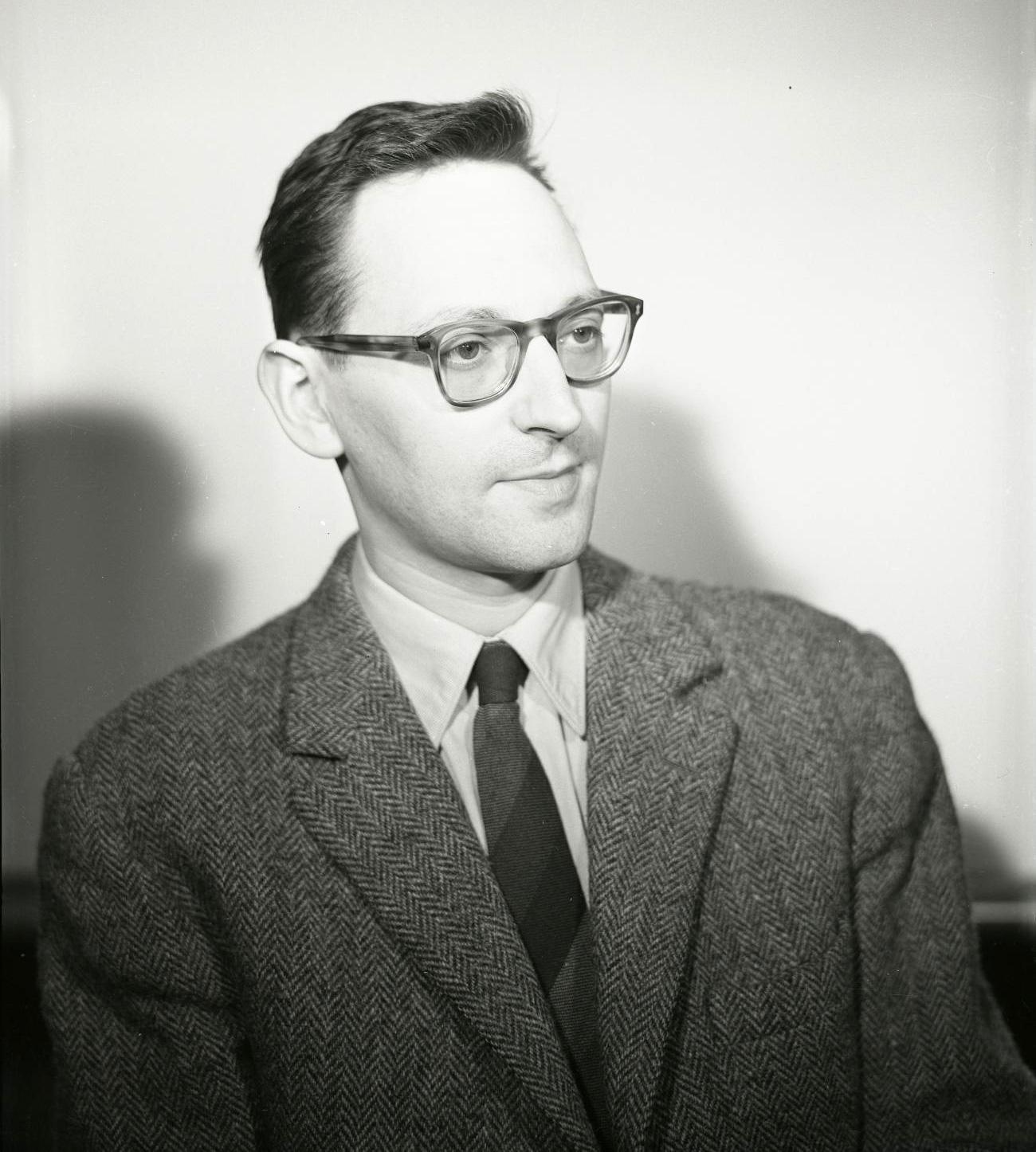 François Gros in 1976 Credit: photo JP de Monceaux, Paris
Two similar experiments by François Gros and François Jacob on visits to US labs
François Gros explained (2) how he and François Jacob met in June 1960 in front of the central porch at the Institut Pasteur in Paris. They were both preparing to set off on short research trips to the United States – François Jacob to Matthew Meselson's laboratory at the California Institute of Technology in Pasadena, and himself to Jim Watson's lab at Harvard University. They had a brief discussion about the research they were intending to carry out during their research trips. While messenger RNA itself was not the immediate focus of their work, they would be looking into related subjects. And ultimately, in their respective laboratories, they both ended up proving the existence of messenger RNA. But for both scientists, the experience was anything but straightforward.
As François Gros described, "in Jim's laboratory, in the very austere Harvard University building flanked by two bronze rhinoceroses, there were some epic experiences! The laboratory was unbearably hot, the equipment virtually non-existent, the radiation counters were huge, antiquated, creaky machines. It wasn't unusual for our experiments to continue long into the night..."
François Jacob explained in his memoir La statue intérieure (The Statue Within) (3) that he was working with Sydney Brenner (from the Cavendish Laboratory at the University of Cambridge, who was also on a visit to Matthew S. Meselson's laboratory), with whom he had had many lively discussions in Britain and who had also come to spend the summer in Pasadena. " We were not succeeding. In vain did we try to check through the experiment, to modify it, to change a detail here and there. [...] But the gods were still against us. Nothing worked [in their bid to detect the elusive messenger RNA]. [...] There we were, collapsed on the sand, stranded in the sunlight like beached whales. My head felt empty. Frowning, knitting his heavy eyebrows, with a nasty look, Sydney gazed at the horizon without saying a word." It was a few days before the end of their stay. "Suddenly, Sydney gives a shout. He leaps up, yelling, "The magnesium! It's the magnesium!"." And he was right. Their experiments would only work by increasing the concentration of magnesium, since it stabilized the ribosomes.
Proof of the existence of messenger RNA
Back in Paris, François Gros and François Jacob were delighted to note that their results, obtained in laboratories some 5,000km apart, were very similar. The detection of messenger RNA required pulse labeling of growing bacteria with phosphate labeled with radioactive phosphorus, 32P. Ultracentrifugation experiments could then be used to find the ribosome-associated labeled RNA. Additional experiments, in particular showing that the RNA nucleotide sequence was complementary to the DNA sequences, enabled them to confirm that this RNA was indeed messenger RNA.
The articles published alongside each other in the same issue of Nature in May 1961 – François Gros was the first author of one article (4) and François Jacob the second author of the other (5) – officially marked the discovery of messenger RNA.
We can be sure that neither François Gros nor François Jacob could have imagined back in 1961 that, 60 years later, this highly unstable messenger RNA could be used to produce vaccines that are now being administered to the world's population to protect them against COVID-19. This was only made possible as a result of techniques developed by industry to stabilize the molecule, together with complex distribution processes, given the need to keep the vaccines at extremely low temperatures.
---
References:
Jacob F. and Monod J., "Genetic Regulatory Mechanisms in the Synthesis of Proteins," J. Mol. Biol. 3, 318-356 (1961).
 Gros F., "L'Histoire du Messager." In Hommage à Jacques Monod. Les origines de la biologie moléculaire. Presented by André Lwoff and Agnès Ullmann. Éditions Études vivantes, Academic Press, 1980. pp. 121-128. English versions of this book were published in 1979 by Academic Press and in 2004 by the American Society of Microbiology.
Jacob F., La Statue intérieure. Odile Jacob (1987).
Gros F., Hiatt H., Gilbert W., Kurland C.G., Risebrough R.W. and Watson J.D., "Unstable Ribonucleic Acid Revealed by Pulse Labelling of Escherichia Coli," Nature, 190, 581-585 (1961).
Brenner S., Jacob F. and Meselson M, "An Unstable Intermediate Carrying Information from Genes to Ribosomes for Protein Synthesis," Nature, 190, 576–81 (1961).
---
Find out more about the discovery of messenger RNA:
https://webext.pasteur.fr/biblio/expos/operon/posters/expoOPERON6.pdf
For more information, please visit