The Georges, Jacques and Elias Canetti Prize is celebrating its 15th anniversary this year. The winner of this 2020 edition is Mélanie Hamon, a scientist and Head of the Chromatin and Infection team at the Institut Pasteur in Paris. Her research on the epigenetic modifications induced during bacterial infections particularly focuses on the Streptococcus pneumoniae bacterium, which causes severe respiratory infections, especially in vulnerable groups such as young children, elderly people and immunosuppressed patients.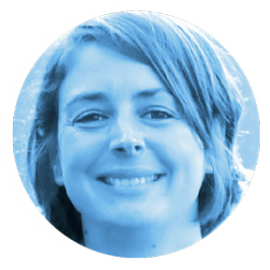 Mélanie Hamon is Head of the Chromatin and Infection five-year group, one of several Institut Pasteur research groups set up for a five-year period and geared towards promising young scientists. She works on interactions between bacteria and the cells they infect, known as host cells. Her research focuses on the organizational or "epigenetic" changes induced in host DNA during a bacterial infection. Although epigenetic changes do not alter the DNA sequence in the same way as mutations can, they are highly significant because they influence the expression of human genes and can be transmitted via cell division. Mélanie Hamon investigates models of two bacteria in her laboratory: Streptococcus pneumoniae, responsible for severe respiratory infections, and Listeria monocytogenes, which causes foodborne infections.
"Georges Canetti devoted his life to tackling tuberculosis, and I am personally delighted that this 15th prize is going to Mélanie Hamon, who is advancing knowledge about the causes of respiratory diseases," says Françoise Canetti, Jacques Canetti's daughter and the founder of the Georges, Jacques and Elias Canetti Prize with her brother Bernard Canetti and her cousin Johanna Canetti, Elias Canetti's daughter. Charles Canetti, a cousin, joined them more recently.
An award to recognize the talent of the Institut Pasteur's scientists
The Georges, Jacques and Elias Canetti Prize was set up in 2006 after the family donated 158 handwritten letters exchanged by the three brothers between 1938 and 1952 to the Institut Pasteur.
Georges Canetti, a professor and scientist at the Institut Pasteur who devoted his life to tuberculosis research;
Jacques Canetti, a music producer and director, founder of the Trois Baudets theater;
Elias Canetti, a writer and winner of the Nobel Prize in Literature.
.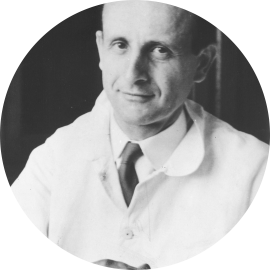 Georges Canetti. Crédit : Institut Pasteur.
This correspondence was reproduced in the book Lettres à Georges (Letters to Georges), published by Albin Michel in 2009 and translated into more than 30 languages. For the past 15 years, the Georges, Jacques and Elias Canetti Prize, entirely funded by the family and their friends, has been awarded to scientists for their research into infectious diseases. It was initially set up to support the efforts of the Institut Pasteur's scientists in the field of tuberculosis, by way of tribute to Professor Georges Canetti, "whose vocation as a physician and scientist was awakened by his mother's struggle with tuberculosis," adds Françoise Canetti.
The Canettis, a remarkable family
Georges Canetti (1911-1971) was a pioneer in treatments using several antibiotics – two-, then three-drug combination therapies. He also developed an antibiogram that is still used today and discovered a rare mycobacterium that now bears his name, Mycobacterium canetti, which continues to inspire research by some Institut Pasteur scientists.
His brothers, Elias and Jacques Canetti, were respectively a writer and laureate of the Nobel Prize in Literature, and a music producer who discovered some of the great talents of French chanson. "Our uncle Georges was always the first to read Elias' work and the first to listen to the artists produced by Jacques," explains Johanna Canetti, his niece and Elias Canetti's daughter.
The three brothers, who were very close, "were all involved in research in one way or another," continues Jacques' son Bernard Canetti, "whether through fighting disease, searching for new singing talents or seeking to encapsulate the era and society in literature."
So for Johanna, Françoise and Bernard, it seemed only logical for the three brothers to be reunited at the Institut Pasteur, a place of research. As Bernard concludes, "What better way for our family to keep the bond between our parents and our uncle alive than by supporting the Institut Pasteur?"
The actors Pierre Arditi, Catherine Arditi and Rachel Arditi, relatives of Georges, Jacques and Elias, have presented the award to the laureates on several occasions over the past 15 years.
Find out more information about all the winners of this prize of the last fifteen years.