On March 23, the Institut Pasteur announced that Lluis Quintana-Murci had been appointed as Scientific Director. This new position has been created in connection with the implementation of the general strategic plan adopted by the Institut Pasteur management. Lluis Quintana-Murci, a member of the Executive Board, will serve as the person of reference and coordinator for the Institut Pasteur's scientific teams. The aim is to facilitate the formalization and day-to-day implementation of the Institut Pasteur's scientific policies and to coordinate scientific evaluation activities and related action plans.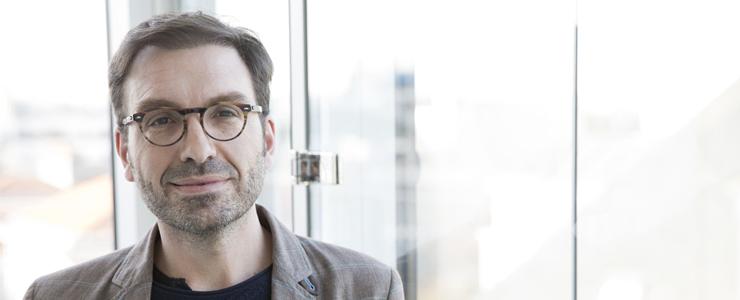 Lluis Quintana-Murci, Scientific Director of the Institut Pasteur. © Giovanni Cittadini Cesi
As Scientific Director, Lluis Quintana-Murci will be responsible for supervising all the research entities at the Institut Pasteur. With the support of the Scientific Secretariat General, he will chair the Scientific Management Board, the Board of Scientific Advisors and the meetings of department heads. He will also be the main intermediary between the senior management and the Institut Pasteur Scientific Council.
Lluis Quintana-Murci, graduated in the Universities of Barcelona, Pavia (where he completed a PhD in Genetics) and Pierre et Marie Curie, Paris (where he was awarded his HDR – accreditation to supervise research), is a Research Director (DR1) at the CNRS and has been Head of the Human Evolutionary Genetics Unit (CNRS URA3012) at the Institut Pasteur since 2007. This renowned scientist, with more than 160 peer-reviewed publications, has established a solid reputation at national and international level in human population genetics. His research has already received several scientific awards, including the prestigious CNRS Silver Medal and the "Jean Hamburger" Grand Prix for medicine and medical research awarded by the City of Paris. He is also an ERC laureate and a member of EMBO and the Academia Europaea.
Lluis Quintana-Murci served as a member of the Institut Pasteur's Scientific Council from 2011 to 2015 and as a member of the CNRS National Committee from 2010 to 2016. He has been closely involved in scientific governance at the Institut Pasteur through his ongoing participation in several evaluation and advisory bodies.