SARS-CoV-2, COVID-19 epidemic: the Institut Pasteur's response, scientific research and discoveries in 2020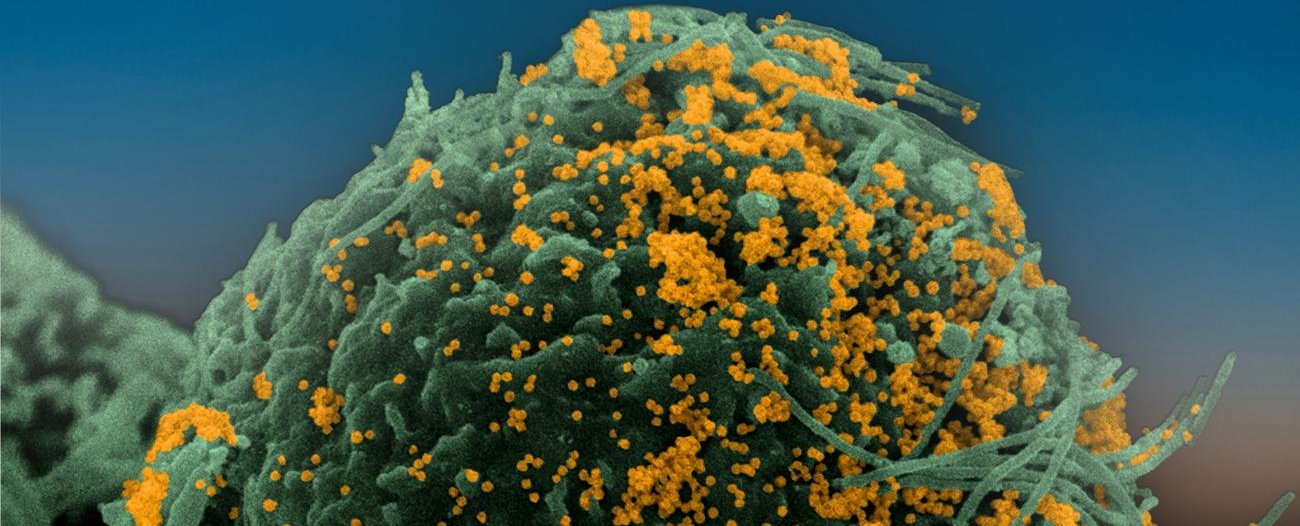 Echantillon de cellules de bronche élevées en culture et colorisées, en bleu. En orange, le coronavirus SARS-CoV-2. Crédit : Institut Pasteur.
The Institut Pasteur is one of the world's leading centers for research on infectious diseases. This area is therefore one of the priority research areas of its 2019-2023 strategic plan. On January 27, 2020, a 'coronavirus task force' was set up to respond to the urgency of this health crisis, by studying the virus and the disease it causes - the task force was created at a time when the 11 million inhabitants of Wuhan (China) are 'locked down' -. Here is a report summarizing the events and reviewing the Institut Pasteur's main action.
---
The information in this report is dated from December 31, 2020.