«Pasteur Network Talent Award​s» 2020 were presented on Thursday 19 November 2020 to Dr Sophie Valkenburg and Dr Roman Thibeaux by Pr Pierre-Marie Girard, Institut Pasteur vice-president international Affairs and by Prof. Stewart Cole, President of The Institut Pasteur.
Due to the COVID-19 pandemic, these awards were presented by videoconference during the 52nd Council of Directors of the Institut Pasteur International Network from 17 to 19 November 2020.
For this fourth edition of the prizes, the international jury (1) has decided to reward Dr Sophie Valkenburg from Hong-Kong University-Pasteur Research Pole for her work on protective immune responses against viral infections, including influenza, with a view to developing new vaccines. Dr Roman Thibeaux from Institut Pasteur de Nouvelle-Calédonie was rewarded for his studies on environmental leptospirosis, a neglected bacterial disease, endemic in tropical and subtropical areas.
Both work and develop collaborations within the International Network of Pasteur Institutes.
---
Sophie Valkenburg from Hong-Kong University-Pasteur Research Pole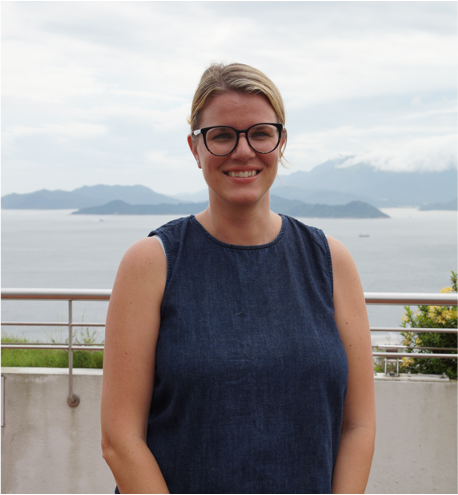 Sophie Valkenburg has been a Research Assistant Professor since April 2016 at HKU-PRP, and within 4 years she has grown her research significantly, with a team of 9 people, 43 papers, and active grants in Hong Kong and internationally, whilst balancing having children in 2015 and 2020. She has actively engaged in teaching from lecture courses for post graduate students, hosting visiting interns for research, and specialty programs run by the Croucher foundation and HKU-Pasteur Immunology course. Her important work on viral immunology for universal influenza vaccines has established the protective role of CD4 T cells as a cornerstone of the response, and HA-stem antibodies to reduce influenza disease severity in both mouse vaccination and human infection. She has also assessed repeat and enhanced vaccines in older adults, for the effects on quality of antibody and T cell responses to determine optimal vaccination strategies. These are critical factors for vaccine design of universal vaccines for broad protection for pandemic preparedness and immune correlates of protection, which is all the more relevant given the current COVID19 pandemic.
---
Dr Roman Thibeaux from Institut Pasteur de Nouvelle-Calédonie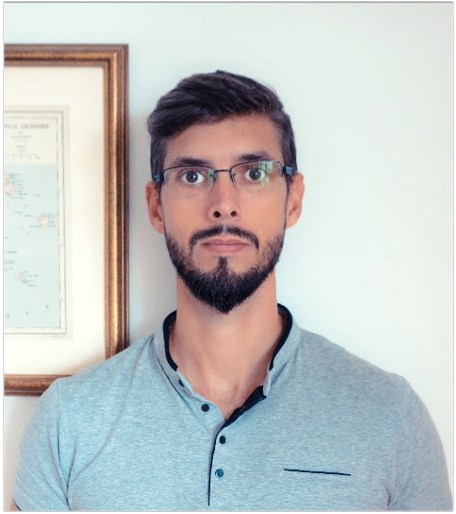 After studies at the University of New Caledonia and then at the University of Paris (Paris-Diderot / Descartes), Roman Thibeaux started a PhD and then a 2-year post-doctorate on intestinal amoebiasis at the Institut Pasteur in Paris in 2009. He thus acquired advanced training on host/pathogen interactions. Thanks to a collaboration with clinicians, providing him with access with human colon explants, Roman has pioneered the detailed analysis of the pathophysiology of intestinal amoebiasis using a combination of two-photon microscopy and human ex-vivo colon explant. Simultaneously, he set up close collaborations with physicists to develop new algorithms and mathematical analyses for the study of cell migration and deformation. In 2014, Roman seized the opportunity to join the "Ecole Centrale-Sup.lec" to expand his panel of imaging skills with X-ray tomography imaging. Proficiency at multiple imaging techniques enabled RT to set them up as an integral part of his basic toolbox.
On his return to New Caledonia, Roman, with funding from the AXA Foundation, joined a research unit working on environmental leptospirosis, a bacterial disease transmitted to humans via contaminated water. His studies have led to the isolation of 18 novel leptospires species from soils samples, unveiling a significant amount of unexplored taxonomic diversity within the genus Leptospira. Remarkably, his most recent work show that a bacterial biofilm protects Leptospires from environmental stresses, allowing them to survive and ultimately contaminate a mammalian reservoir and possibly humans. In 2018, Roman Thibeaux was hired by the government of New Caledonia to pursue his work at the Institut Pasteur in New Caledonia. This new contract paves an ideal career path for him to develop his passion for research in his pacific homeland.
---
Pasteur Network Talent Award
The €10,000 "Pasteur Network Talent Award​s" aims to recognise, support and stimulate the career development of researchers on their way to becoming scientific leaders within the International Network of Pasteur Institutes.
(1) The jury is made up of 4 scientific experts from the Institut Pasteur involved in the international network, 1 representative of Institut Pasteur Department of International Affairs and 1 representative of the office in charge of integration and career guidance of scientists-MAASCC.
"Pasteur Network Talent Award" 2019
Dr Oumar Faye, researcher from the department of Virology, Institut Pasteur de Dakar

Dr Paulo Carvalho, researcher, Carlos Chagas Institute, Fiocruz-PR
"Pasteur Network Talent Award 2018
Dr Claude Flamand, head of Epidemiology unit, Institut Pasteur de Guyane

Dr Ehsan Mostafavi, director of the department of Epidemiology and biostatistics, Institut Pasteur of Iran
"Pasteur Network Talent Award" 2017
Dr Anubis Vega Rua, Head of Medical Entomology laboratory, Institut Pasteur de Guadeloupe

Dr Felipe Trajtenberg, researcher, Institut Pasteur de Montevideo