Although Zika virus has been responsible for several outbreaks across the planet over the past decade, African countries have remained relatively exempt. But Cape Verde is a notable exception, having experienced a large outbreak in 2015-2016. How can this be explained? Scientists shed light on this seeming paradox.
Zika virus can cause flu-like symptoms and in some cases lead to major neurological complications. Pregnant women can also pass the virus onto their unborn children, potentially resulting in severe abnormalities in fetal brain development. Zika is transmitted by mosquitoes of the genus Aedes. It has spread widely across the planet and caused several outbreaks over the past decade in tropical regions, especially in Latin America. But African countries have remained relatively unscathed, particularly because the African subspecies of the Aedes aegypti mosquito has proven to be less capable of transmitting the virus than the invasive subspecies found outside Africa. But if the African subspecies is less likely to spread the virus, how can we explain the outbreak that occurred in Cape Verde in 2015-2016?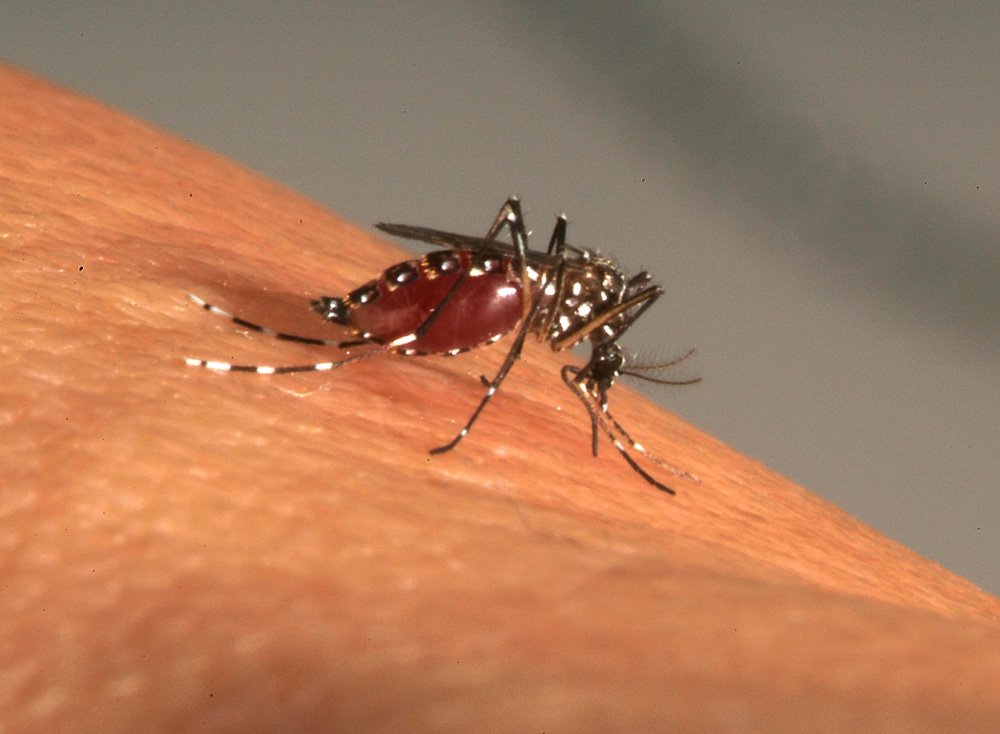 "Cape Verdean" mosquitoes genetically distinct from those on the African continent
To answer this question, scientists from the Institut Pasteur and the Pasteur Network, in collaboration with other scientists, obtained a precise characterization of "Cape Verdean" mosquitoes by combining genomic analyses, host preference tests and experimental infections. The results of their research show that "the mosquitoes in Cape Verde are genetically distinct from their counterparts on the African continent. They exhibit a clear preference for human blood and increased susceptibility to Zika virus," explains Louis Lambrechts, Head of the Insect-Virus Interactions Unit. By shedding light on the only documented Zika outbreak in Africa to date, this study further emphasizes how the genetic variability of mosquitoes plays a key role in the epidemiological dynamics of the virus.
---
This study comes under the Emerging Infectious Diseases priority scientific area in the Institut Pasteur's 2019-2023 Strategic Plan.
---
Source:
Enhanced mosquito vectorial capacity underlies the Cape Verde Zika epidemic, Plos Biology, October 26, 2022
DOI: 10.1371/journal.pbio.3001864
Noah H. Rose1,2☯, Stéphanie Dabo3☯, Silvânia da Veiga Leal4, Massamba Sylla5, Cheikh T. Diagne6, Oumar Faye6, Ousmane Faye6, Amadou A. Sall6, Carolyn S. McBride1,2, Louis Lambrechts3

1 Department of Ecology & Evolutionary Biology, Princeton University, Princeton, New Jersey, United States of America
2 Princeton Neuroscience Institute, Princeton University, Princeton, New Jersey, United States of America
3 Institut Pasteur, Université Paris Cité, CNRS UMR2000, Insect-Virus Interactions Unit, Paris, France
4 Laboratório de Entomologia Médica, Instituto Nacional de Saúde Pública, Praia, Cabo Verde
5 Department of Livestock Sciences and Techniques, University Sine Saloum El Hadji Ibrahima NIASS, Kaffrine, Senegal
6 Institut Pasteur Dakar, Arbovirus and Viral Hemorrhagic Fevers Unit, Dakar, Senegal
 
☯ These authors contributed equally to this work.