Highly promising, broadly neutralizing antibodies can react with the vast majority of HIV particles to cause their destruction by the body. However, the latter would have to be able to produce equally effective antibodies...
This article is the third in a series devoted to the hopes of HIV-AIDS research, on the occasion of the 40th anniversary of the identification of the virus.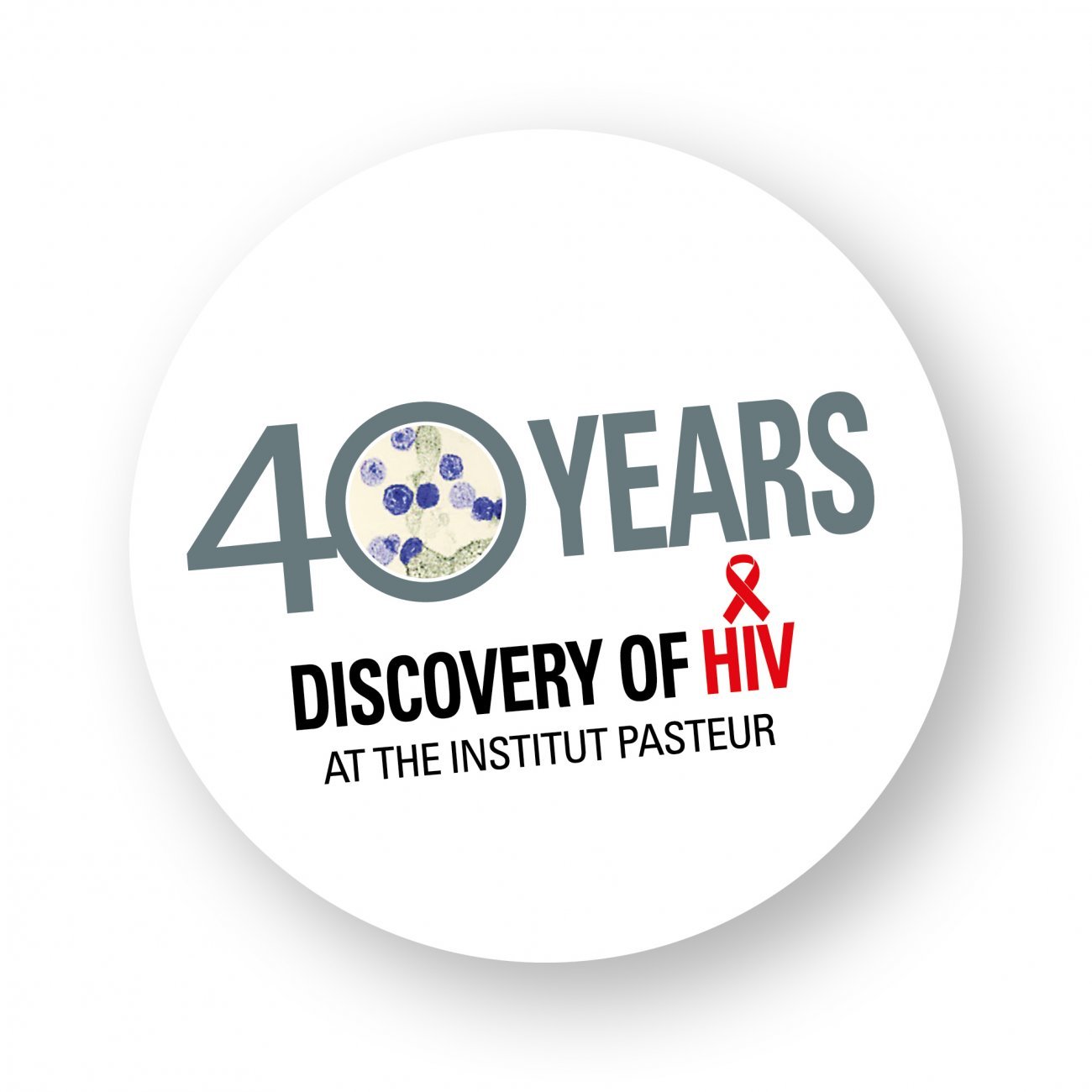 Antibodies are undoubtedly among the most effective and popular players in our immune system. These Y-shaped proteins inhibit the action of pathogens by binding to some of their surface antigens, while also helping eliminate them. But some antibodies are more effective than others, especially when dealing with viruses. Some can stop a specific type of virus, while others are remarkably versatile and are capable of neutralizing several viral variants. These are known as broadly neutralizing antibodies, or bNAbs. And at the Institut Pasteur, like in dozens of other laboratories worldwide, they are real stars: they were the subject of more than 3,000 publications between 2013 and 2023. «There is huge interest in broadly neutralizing antibodies because they are powerful, effective at low doses and generally multifunctional», confirms Hugo Mouquet, Head of the Institut Pasteur's Humoral Immunology Unit. «We see them as crucial tools for developing novel therapies for chronic infectious diseases (HIV-1, hepatitis B, etc.) – as was also the case for COVID-19 – and also for helping vaccine development.»
Broadly neutralizing antibodies targeting HIV were discovered in the 1990s in people living with HIV, who would later be referred to as «elite neutralizers.» The ability of these antibodies to recognize and neutralize multiple strains of HIV immediately piqued the interest of scientists, who saw them as the ultimate solution to overcome this multifaceted virus. The impact would not be felt straight away, but research confirmed the potential of these super antibodies, some of which are capable of neutralizing more than 95% of the hundreds of HIV variants tested in vitro in labs. Not only do these antibodies have good neutralizing capabilities, with the arms of their «Y» binding to specific proteins in the viral envelope and preventing the virus from entering immune cells; they also have good effector functions – they cause various immune cells to bind to the tail of their «Y» and destroy viruses or infected cells.
Antibodies are the Swiss knives of the immune system. They are able to neutralize circulating viruses, at the point of entering or leaving target cells, they can eliminate infected cells and can stimulate immune responses by forming complexes with viruses.
Hugo Mouquet Head of the Humoral Immunology laboratory
Swiss knives of the immune system
«Antibodies are the Swiss knives of the immune system», comments Hugo Mouquet. «They are able to neutralize circulating viruses, at the point of entering or leaving target cells, they can eliminate infected cells and can stimulate immune responses by forming complexes with viruses.» To understand the mechanism of action of bNAbs and pinpoint what makes them so effective, Hugo Mouquet and his team have been identifying, reproducing and characterizing anti-HIV bNAbs in detail, one by one, for more than 15 years. This is a painstaking task, bearing in mind that thousands of neutralizing antibodies circulate in the blood of elite patients, who represent approximately 1% of infected individuals. In other words, the scientists have to work their way through an «antibody soup» to find the most effective antibodies, those that are likely to be active against the majority of viral strains.
But one thing is important to point out: the scientists are actually not hunting for the antibodies themselves among those circulating in the blood; what they are looking for is the B lymphocytes that produce them. Each B lymphocyte that they isolate offers access to the genetic material encoding a unique antibody. The DNA sequences coding for the antibody are then inserted into immortalized human cells, which produce a large number of exact copies of the antibody as they divide. The antibody is described as «monoclonal» as it comes from a single cell or clone. «When we have a sufficient quantity of monoclonal antibody, we characterize it and establish its profile: we perform gene sequencing and identify interaction sites with the virus, affinity for binding to the viral envelope, structure and atomic interactions with the envelope, and neutralizing activity in vitro and in vivo in animal models», describes Hugo Mouquet. «These scientific and methodological approaches, which began with HIV research, have been adopted for other viral infections – for example, they were used for the rapid generation of hundreds of monoclonal antibodies against SARS-CoV-2 after the start of the COVID-19 epidemic.»
Towards therapeutic antibodies
In the Institut Pasteur's Virus and Immunity Unit, led by Olivier Schwartz, the antiviral properties of bNAbs are also investigated in vitro. The team was able to provide a detailed description of the mechanism of action of bNAbs in tackling the viral budding that occurs at the surface of infected immune cells. «We have been working for ten years on the mechanism of action of bNAbs and we were soon able to show how effective they are in blocking cell-to-cell viral transmission. More recently, in 2022, Timothée Bruel, a scientist in the lab, and I described how bNAbs were able to bind to viral particles and form aggregates at the surface of CD4 cells», says Olivier Schwartz. «These aggregates prevent the release of viral particles and the formation of synapses used by viruses to move from one cell to another.» This neutralizing phenomenon was photographed with an astonishing level of detail using scanning electron microscopy.
The scientists in the team are also investigating the effector functions of bNAbs. Timothée Bruel used videomicroscopy to film interactions between HIV-infected T cells, neutralizing antibodies and natural killer (NK) cells. The images taken every five minutes show how the antibodies attract and trigger the destruction of cells infected by NK cells via a cell cytotoxicity process. «When we use broadly neutralizing antibodies, destruction is more effective because NK cells establish more contacts with antibodies and the infected cell», explains Timothée Bruel. The scientists also studied how antibodies collaborate with another key player in the immune system, the complement system.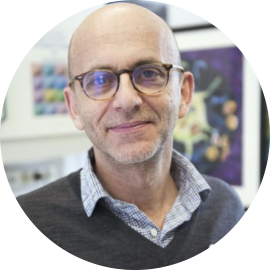 Antibody-virus complexes could stimulate and educate the immune system and make the protective effect conferred by antibodies last longer.
Olivier SchwartzHead of the Virus and Immunity Unit
Antibodies: hopes for a vaccine?
With all this new knowledge, broadly neutralizing antibodies are being used to explore novel therapeutic approaches. In France, a clinical trial, ANRS RHIVIERA, will begin in 2023 with the teams led by Asier Sáez-Cirión and Hugo Mouquet at the Institut Pasteur in coordination with the Paris Public Hospital Network (AP-HP), to test the joint effect of an antiretroviral triple therapy and a cocktail of long-acting bNAbs in newly diagnosed individuals during the early stage of HIV infection. «The aim is to administer these antibodies early to help reduce the reservoir and promote control of infection after discontinuation of treatment, with the hope of achieving functional remission», explains Hugo Mouquet. «This type of treatment could also help evaluate what has been described as the vaccine effect of antibodies», points out Olivier Schwartz. «Antibody-virus complexes could stimulate and educate the immune system and make the protective effect conferred by antibodies last longer.»
In terms of vaccines, two major advances raised new hopes around a decade ago. The first involved the way in which these super antibodies are formed. In 2013, a US team demonstrated that broadly neutralizing antibodies are sculpted over time in reaction to viral mutations and escape, and that they sometimes take two or three years to reach their final form and become fully effective. In other words, there is a coevolution between virus and antibodies. «This was a very important discovery», confirms Hugo Mouquet. «After 40 years of research, no vaccine has been able to induce production of broadly neutralizing antibodies. And that is partly because we didn't have the right playbook. Now that we know how bNAbs develop, scientists are exploring the possibility of vaccines that guide bNAb production step by step, based on what happens in «elite neutralizers.»»
Another factor that explains the lack of conclusive results in the search for a vaccine is the fact that viral proteins, which play a key role in triggering antibody production in the immune system, have a highly complex structure with multiple folds that are difficult to reproduce in the lab. But in 2016, structural biologists and vaccinologists in the US successfully produced recombinant viral envelope proteins that were virtually identical to those expressed at the viral surface. «With our ability to generate recombinant native antigens in labs and the fact that we now have access to the bNAb playbook, we have a very promising strategy to develop vaccines that induce bNAb production», says Hugo Mouquet. «For the first time, recent research hasdemonstrated the induction of effective broadly neutralizing antibodies in animals using this type of vaccine strategy», he concludes.