The mosquito-borne disease chikungunya seems to spread from infections centered in and around the home, with women much more likely to become infected. This finding was revealed by a new study conducted by the Institut Pasteur in Paris, in collaboration with the US-based Johns Hopkins Bloomberg School of Public Health and the International Centre for Diarrhoeal Disease Research in Bangladesh (icddr,b).
How can health authorities overcome chikungunya and other diseases spread by mosquito vectors, such as dengue, yellow fever and Zika? Scientists* have discovered that chikungunya infection occurs in and around the home and that women are more affected. Their research paves the way for a new response to outbreaks of various diseases spread by mosquitoes of the Aedes genus.
"When there is an epidemic, we typically collect information on those who are ill and try to understand why," explained Henrik Salje, a post-doctoral fellow at Johns Hopkins and a visiting scientist at the Institut Pasteur. "In this study, we not only investigated those affected by chikungunya but also those who avoided the disease. This enabled us to identify the factors that could influence whether people get sick or remain healthy" – a line of inquiry that could help determine how best to intervene.
The scientists focused their research on a chikungunya epidemic that occurred in 2012 in Palpara, a small rural village in Bangladesh around 90km from the country's capital, Dhaka. Outbreak investigation teams visited all the homes in the village and spoke to 1,933 people. Nearly 18% said that they had experienced symptoms compatible with chikungunya (fever with serious joint pain or skin rash) that year. Even though chikungunya is transmitted via mosquito and not directly between humans, the researchers found that more than a quarter of human cases spread within the same household and that half of infections occurred in households less than 200 meters away.
* Johns Hopkins Bloomberg School of Public Health (USA), Institut Pasteur (Paris, France), International Centre for Diarrhoeal Disease Research - icddr,b (Bangladesh), Institute of Epidemiology, Disease Control & Research (Bangladesh).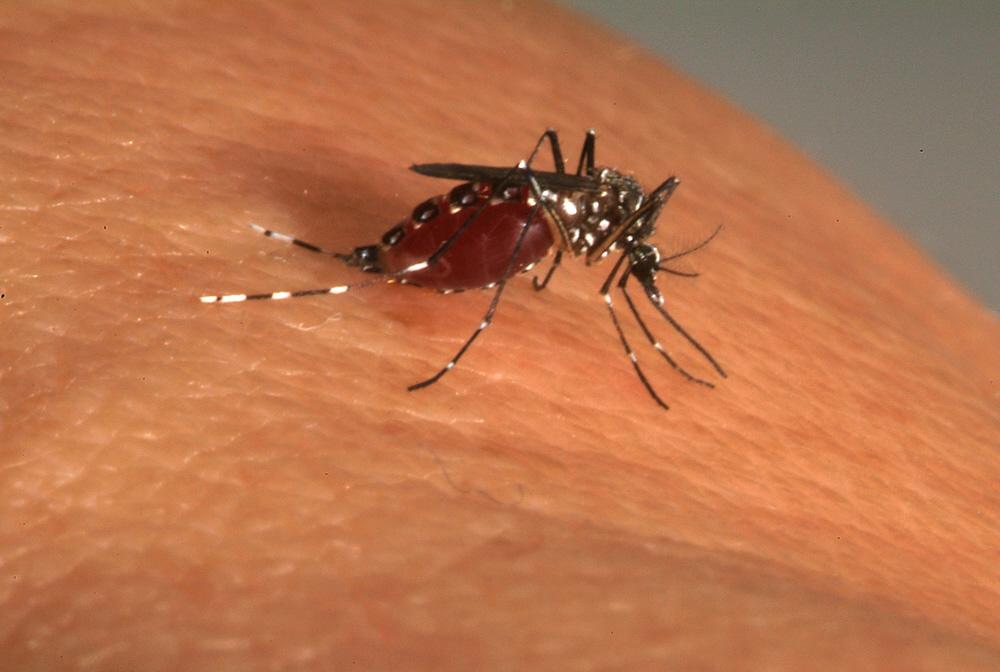 A mosquito of the Aedes genus, the vector of diseases including chikungunya, dengue and Zika. © Institut Pasteur
The scientists also investigated the movement patterns of the wider Bangladeshi population. They found that women spend two thirds of their time at home during the day, while men are at home for less than half of the time. As the mosquitoes that transmit chikungunya do not travel far and often stay within the same household for days, spending more time at home seems to be an important factor in whether or not a person was infected during the chikungunya epidemic. Overall, women living in Palpara were 1.5 times more likely than men to develop chikungunya.
Emily Gurley, Director of the Emerging Infections Program at the Bangladeshi research center icddr,b, explains: "Mosquitoes appear to bite someone in a home, become infected, then go and bite someone else in the same house or nearby. Since women spend most of their time in and around their homes, they seem to be at higher risk of contracting the virus." 
For chikungunya, Zika and many other mosquito-borne diseases, there are currently no vaccines or effective methods to combat the mosquitoes, and limited treatment options. "However, when effective interventions do become available, this research suggests they should be targeted at the most-at-risk populations who spend a lot of time in and around their homes."
The scientists used advanced statistical methods to disentangle the many competing factors that determine how an epidemic spreads and who becomes infected. "This study shows how carefully collected data can be combined with computational tools to understand how a disease spreads," explained Simon Cauchemez, Head of the Mathematical Modeling of Infectious Diseases Unit at the Institut Pasteur. "By collecting information on the community as a whole and not just focusing on those who contract the disease, future outbreak investigations will be better placed to shed light on how epidemics spread and ultimately to control them."
Source
How social structures, space and behaviors shape the spread of infectious diseases: chikungunya as a case study, PNAS, 7 novembre.
Henrik Saljea,b,c,d,1, Justin Lesslera, Kishor Kumar Paule, Andrew S. Azmana, M. Waliur Rahmane,f, Mahmudur Rahmanf, Derek Cummingsa,g, Emily S. Gurleye,2, and Simon Cauchemezb,c,d,2
a Department of Epidemiology, Johns Hopkins Bloomberg School of Public Health, Baltimore, MD 21205;
b Mathematical Modelling of Infectious Diseases Unit, Institut Pasteur, Paris 75015, France;
c Centre National de la Recherche Scientifique, URA3012, Paris 75015, France;
d Center of Bioinformatics, Biostatistics, and Integrative Biology, Institut Pasteur, Paris 75015, France;
e Center for Communicable Diseases, International Centre for Diarrhoeal Disease Research, Bangladesh, Mohakhali, Dhaka 1212, Bangladesh;
f Institute of Epidemiology Disease Control & Research, Mohakhali, Dhaka 1212, Bangladesh;
g Department of Biology, University of Florida, Gainesville, FL 32603
Mis à jour le 10/11/2016