The French President François Hollande was received at the Institut Pasteur de Montevideo on February 25, 2016 by the President of the Executive Board, Ricardo Ehrlich and the Executive Director of the Institute Pasteur, Luis Barbeito with Uruguayan Ministers of finance and public health.
The tour through the facilities included a visit to the Mixed Unit PASTEUR – INIA: joint laboratory whose researches focus on infectious diseases that have an impact on the productive sector, like Leptospirosis and Bovine Leukemia virus, among others.
During his speech François Hollande praised the work of Institut Pasteur worldwide and recognized the position Institut Pasteur de Montevideo as a world reference center for biomedical research. The President said that one of the biggest scientific challenges of today is fighting Zika virus that only in Latin America have affected over 2 million people.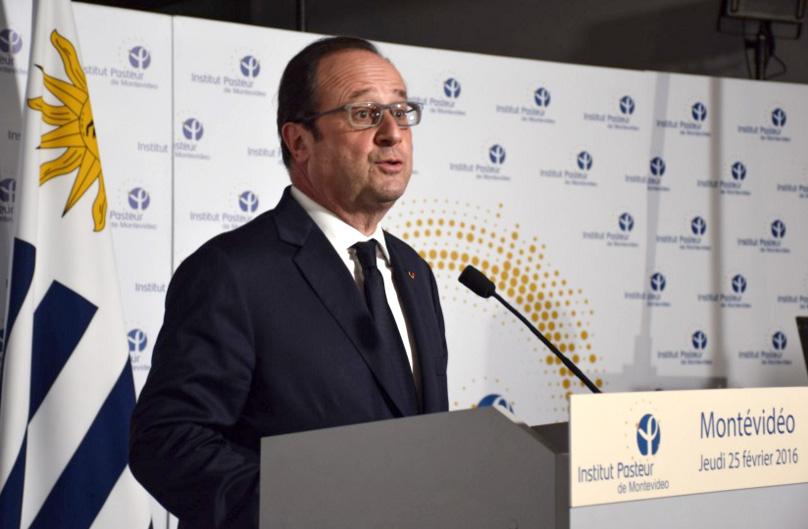 The visit concluded with the distinction of Ricardo Ehrlich to the grade of Officer of the Legion of Honor.
------
Mis à jour le 04/03/2016
For more information, please visit