Although there is an effective vaccine, rabies is still present in over 150 countries worldwide. The countries of the Middle East and Central Asia are particularly affected by this viral disease, including Iran where rabies is endemic.
In order to strengthen the surveillance and control of rabies in these regions, the Institut Pasteur in Iran organized an international workshop, from October 8 to 19, in collaboration with the Lyssavirus Dynamics and Host Adaptation Unit (WHO Collaborating Center) located at the Institut Pasteur in Paris. The inauguration of the course, held in Amol in northern Iran, was attended by national health authorities (representatives of the ministries of health and agriculture, Director of the Institut Pasteur in Iran ). During the 11 days of training, about twenty participants, doctors, veterinarians, and researchers from 8 different countries (Iran, Pakistan, Bhutan, Bangladesh, Iraq, Turkey, Libya, Morocco) were able to complete their training of 2 and a half months delivered by e-learning.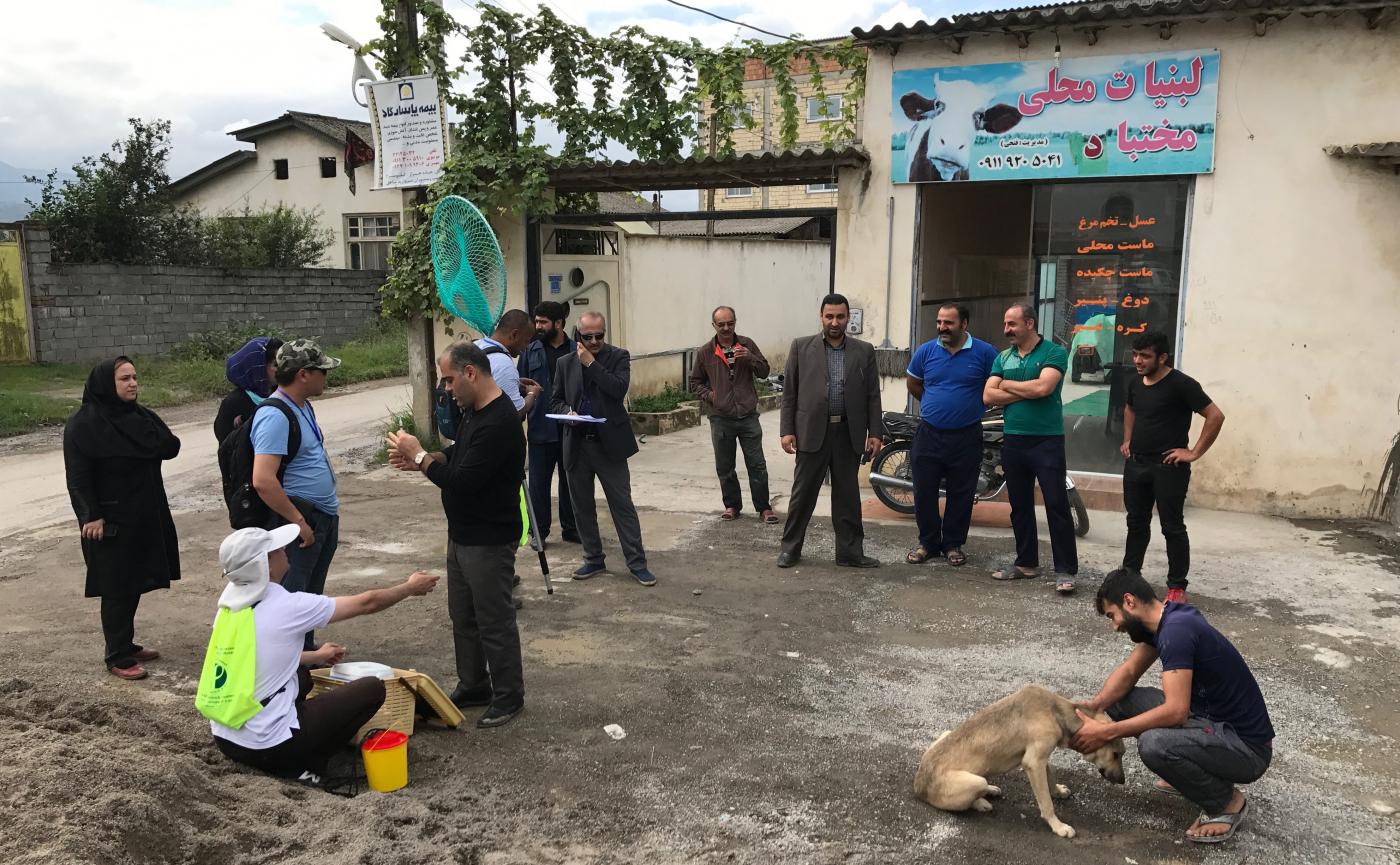 Caption: Practical training activities include a dog vaccination campaign in the villages surrounding the city of Amol in northern Iran. ©Institut Pasteur - Hervé Bourhy
The on-site activities covered topics as diverse as epidemiological surveillance, microbiological diagnosis, vaccination, therapeutic management of exposed patients, and elaboration of a national control plan within the framework of the «one health » concept and put aquired knowledge into practice through practical exercises in the laboratory and in the field. The workshop also allowed these young professionals from different backgrounds but all involved in the fight against rabies in the Middle East and Central Asia to meet international rabies experts to build a regional network for sharing expertise and finally to validate the final exam giving them access to 8 ECTS from the University of Lausanne in Switzerland.
This workshop is part of the courses of the Institut Pasteur International Network and follows a series of courses organized previously in Dakar in 2013, Phnom Penh in 2015 and Yaoundé in 2016. It has also benefited from the support of WHO , FAO, OIE, GARC, the University of Lausanne and the HSeT Foundation.