Other Courses:
The purpose of this training is to provide the necessary knowledge to: grasp the One Health dynamic of the ATBR; understand the interest of good practices in the use of antibiotics and the prevention of infections in the different sectors; know the public health dimension of One Health and the ATBR; know how to communicate results and actions; manage OneHealth projects. ONLINE
In 2016, upon request from the General Board of Directors, the Hub of bioinformatics and biostatistics in collaboration with the Image Analysis Hub developed a training program dedicated to Institut Pasteur PhD students. According to their background, students are strongly encouraged to validate the statistical modules, and choose additional bioinformatics and image analysis modules.
This Pasteur Course focuses on the processing of data from the highest resolution analysis of single particles (SPA) by cryoelectronic microscopy.
This course aims to shed light on recent developments in the relationship between science and society and to try to provide some answers and/or reflections on the questions that these developments raise. It is primarily aimed at doctoral students, post-doctoral fellows and young researchers, but is open to anyone, scientist or not, interested in these issues.
The Certificate in Healthcare Entrepreneurship, in partnership with ESCP, is a new high-level programme on innovation management, business development and entrepreneurship in the different fields of life sciences and health. ONLINE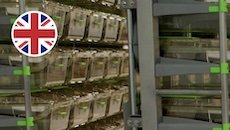 This course involves a 2 week-training which is compulsory for scientists designing projects on rodents and lagomorphs. It has been approved by the Ministry of agriculture (Approval reference: I-75 Institut Pasteur-F1-14).
This course involves a 3 day-training which is compulsory for scientists implementing surgical procedures. This is appropriate to train for surgical procedures on rodents (mice and rats). It has been approved by the Ministry of agriculture (Approval reference: R-75Institut Pasteur-CHIR-18).