The World Health Organization estimates that more than 5% of the world's population – some 466 million people – are affected by disabling hearing loss.
Recent research has led to significant progress in elucidating the molecular physiology of the cochlea, the auditory sensory organ, but Nicolas Michalski has chosen to focus instead on the molecular physiology of the auditory pathways in the brain that process the information in sounds so that they can be interpreted.
When you start talking to Nicolas about hearing, you never quite know how long the conversation will last! He is so passionate about his research that he could easily go on for hours. The auditory system, which for the uninitiated may seem like a fairly run-of-the-mill concept, takes on a whole new light when Nicolas describes it, becoming a fantastic biological machine that works extraordinarily quickly and with extremely precise timing.
Nicolas has always had a keen interest in science and the way things work, especially physics, chemistry and the "machine" that is the human body. After finishing high school, this curiosity led him to take a preparatory course in physics and chemistry so that he could enroll in the prestigious École polytechnique engineering school. Four years later, with an engineering degree under his belt, he found he had a growing interest in biology, so he embarked on a Master's degree, followed by a PhD in Neuroscience.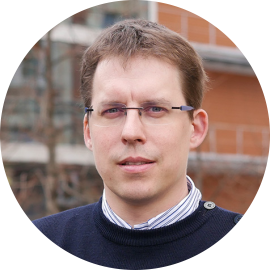 For PhD students, the choice of laboratory and research topic is crucial. You're going to be focusing all your energy on a specific question for the next four years of your life.
When I met Christine Petit, Head of the Institut Pasteur's Genetics and Physiology of Hearing Unit, in 2003, I was immediately bitten by the research bug. The cochlea and its workings, which until then had largely eluded scientists, were the "biological machine" that would satisfy my craving for multidisciplinary science."
A pioneering laboratory for understanding hearing loss
Back in the 1990s, it was in this Paris-based laboratory that the first two genes responsible for profound congenital hearing loss were localized in human chromosomes.
 Since then, the same unit has shown in experimental models that in a specific form of genetic hearing loss, hearing can be completely restored by gene therapy – raising hopes that the technique may one day be applicable to humans.
While science is advancing in leaps and bounds, there are some basic avenues of research that have yet to be explored. As Nicolas explains, "in most forms of genetic hearing loss, the loss of hearing can be attributed to a cochlear impairment. But research into genetic hearing loss has revealed much less about the workings of the auditory pathways in the brain."
Understanding hearing beyond the cochlea
Cochlear implants are neuroprosthetic devices that can bypass a defective cochlea by directly stimulating the auditory nerve with electrical impulses. In most cases, people with hearing loss recover sufficient hearing for spoken language. But auditory rehabilitation following a cochlear implant varies from one patient to another. After a period of rehabilitation, some patients are able to communicate satisfactorily, but in others the implant seems to work less well. It was on the basis of this observation that Nicolas decided to explore whether in some forms of genetic hearing loss there may be hearing impairments in the brain that are concealed by the defective cochlea. Moving beyond the cochlea, how is auditory information processed by the brain? Can we identify impairments in the auditory regions of the brain?
Sharing knowledge
During his PhD, Nicolas studied how acoustic waves are transformed into electrical signals by auditory sensory cells – a process known as mechanoelectrical transduction – and how this process is modified in some genetic forms of hearing loss. He then recharacterized the functional properties of the first synaptic relays in the auditory system using the "patch clamp" technique, which measures the electrical currents that circulate through cells via ion channels. 
Since 2019, he has led his own group, Plasticity of Central Auditory Circuits, and he is currently in charge of eight people.
"One of the most satisfying things about being a scientist is passing your knowledge on to students. It can help you pursue your research and deepen your understanding of a given topic. As the research progresses, new questions arise, opening up new avenues for investigation," enthuses Nicolas. 
The search for the missing link
As well as its research on central hearing loss in genetic forms of hearing impairment, Nicolas' team has recently begun investigating the links between hearing loss and the risk of developing a neurodegenerative disease. Epidemiological research shows that people who experience severe hearing loss in mid-life are up to seven times more likely to develop a neurodegenerative disease as they grow older.
The relationship between hearing loss and the risk of neurodegenerative disease is not yet understood. Nicolas' team is looking into the possibility that the cerebrovascular system may be the missing link. 
These unanswered questions will soon be able to be examined in greater depth when Nicolas and a dozen other research teams move to the Hearing Institute. This new Institut Pasteur center, based in Paris' 12th arrondissement, will bring together teams of scientists, physician researchers and hearing aid specialists. The institute will also house a medical research center in human audiology, where the auditory perception of patient cohorts will be studied in detail.
"This specialist institute will help establish a strong link between basic and medical research. The tests performed can be directly applied to our research, and vice versa, with the aim of improving human health," he concludes.
---
Key dates in Nicolas Michalski's career
2019-present: Director of the « Plasticity of Central Auditory Circuits » group at Institut de l'Audition, a research centre of the Institut Pasteur (Paris, France), 63 rue de Charenton, Paris, France.
Feb 2019: French Professorship "Habilitation à Diriger des Recherches" (HDR)
2016: "Emergence scientifique" prize delivered by the Fondation pour l'audition.
2004-2008: PhD directed by Prof. Christine Petit (Institut Pasteur, Paris, France), PhD awarded by Université Pierre et Marie Curie (Paris, France)
2003-2004: Masters in Neuroscience from Université Pierre et Marie Curie (Paris, France)
2000-2003: Engineering degree from Ecole polytechnique (Palaiseau, France)