Finding her path, making meaningful choices and daring to take the initiative – these are the principles that have guided Caroline Demangel through her career. In the demanding and competitive field of science, she has trusted her aspirations and risen to new challenges. In 2021, the scientist and her team revealed a new therapeutic target for bone marrow cancer.
Robert Louis Stevenson once said that the journey was more important than the destination. For Caroline Demangel, the journey traveled has enabled her to choose her path and lead her own team. But she does have a destination in mind too, never losing sight of the fact that her research might help improve human health.
Finding her path, making meaningful choices
From her very early childhood, coached by her grandmother who was a primary school teacher, Caroline proved to be a gifted student. She skipped two years of school and later earned a place at the prestigious Grande Ecole for science and agronomy now known as AgroParisTech. But realizing that plant and animal production engineering was not what she wanted to study, she turned her focus to human health. After specializing in biochemistry she completed a PhD in modeling cell growth and hybridoma antibody production, alongside her work as an engineer with Bertin Technologies.
Discovering academic research, exploring a distant continent
In 1993, she decided to leave the engineering sector and became an intern in the Hybridolab led by Jean-Claude Mazié at the Institut Pasteur, where she was introduced to the emerging techniques of recombinant single-chain antibody library screening.
This venture into lab work confirmed to her that she wanted to continue her scientific career in academic research. In pursuit of her ambitions, she applied for and was awarded a postdoctoral fellowship (Roux fellowship), then took a position as a research associate, before deciding to further her academic studies with a second postdoctoral fellowship.
In 1995, she set off for Australia with her two very young children. Her husband supported the career move, leaving his job as a consultant in Paris.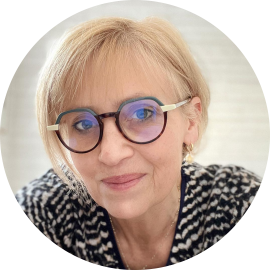 As well as discovering an extraordinary continent and the quality of life in Sydney, this experience was an opportunity to develop a new research project and deepen my knowledge of immunology. 
She joined the mycobacteria research group led by Warwick Britton at the Centenary Institute in Sydney to design and test innovative tuberculosis vaccines, targeting dendritic cells using single-chain antibodies.
In 2002, she returned to Paris with this new knowledge and joined the Bacterial Molecular Genetics Unit led by Stewart Cole (who became the Institut Pasteur's President in 2017). Her work involved evaluating modified mycobacteria as vaccines for tuberculosis, and she developed a new area of expertise researching a neglected tropical mycobacterial disease, Buruli ulcer.
Launching a unit, leading her own projects
Caroline successfully applied to establish her own unit in 2011.
The 12-member team in her Immunobiology and Therapy laboratory is currently seeking to identify new strategies to stimulate or neutralize the immune system. The scientists draw on knowledge of the agents responsible for Buruli ulcer and tuberculosis, Mycobacterium ulcerans and Mycobacterium tuberculosis, as these bacteria are able to live in the body over a long period, evading the immune system.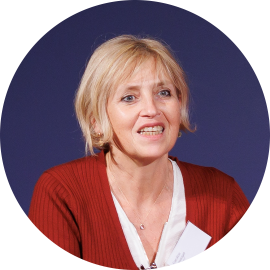 We study the interactions between these pathogens and our immune system to identify the attack and defense mechanisms deployed on both sides and potentially exploit them. 
Understanding and manipulating the immune system has multiple possible applications that go beyond mycobacterial diseases. "When someone has a transplant, it is important to inhibit the immune response to avoid rejection. But conversely, it is useful to be able to potentiate the immune response during an infection or cancer."
A key discovery and a start-up
It was when researching Buruli ulcer in 2021 that the laboratory discovered a novel therapeutic target for cancer treatment.
M. ulcerans produces an original natural molecule, mycolactone, that triggers cell death at the site of infection. The team identified the target of mycolactone in our cells, a protein complex known as "translocon," and suggested that it could represent a new angle for tackling cancer cells. A partnership with Saint-Louis Hospital in Paris validated the concept that blocking the translocon was an effective way of selectively killing multiple myeloma cells. Multiple myeloma is an incurable bone marrow cancer that affects more than 5,000 new people each year in France.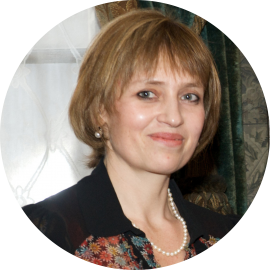 Mycolactone pointed us to an entirely new therapeutic approach. We are currently looking to develop drug candidates that make use of this mechanism. We signed a partnership agreement with investors in 2022 to give us the resources we need to explore this new avenue.
Finding new treatment options for tuberculosis, a major challenge
But there are other projects on the horizon too. Caroline Demangel also wants to pursue her tuberculosis research.
" Tuberculosis is an infectious disease that is still a major problem at global level, with more than 10 million cases and 1.4 million deaths each year.
Billions of people carry a latent TB infection. As they get older, their immunity weakens and the bacilli can be reactivated and spread, even 40 years later! "
The BCG (Bacillus Calmette-Guérin) is the only vaccine currently licensed to prevent tuberculosis. But the vaccine, which celebrated its 100th anniversary in 2021, is only partially effective. Even though it is very useful in preventing severe forms of disease in young children (nearly 90% efficacy in preventing tuberculous meningitis), it offers little protection against cases of pulmonary tuberculosis in adolescents and adults. It therefore cannot prevent transmission of the disease or eradicate the global epidemic.
Multidrug-resistant strains are emerging all over the world and worsening the impact of tuberculosis.
With her colleagues Albert Pol and Robert G. Parton, Caroline received a prestigious grant from the European Research Council (ERC) this year to study how lipid droplets, organelles that store lipids in our cells, can play a role in fighting microbial infection. Lipid droplets were previously considered as mere energy reservoirs that fuel the growth of invasive microbes. But recent studies have shown that they also serve as warning systems capable of triggering and organizing immune responses against intracellular pathogens. The ERC-funded project will make use of a wide range of state-of-the-art techniques to characterize the underlying molecular mechanisms, thereby paving the way for novel anti-infective approaches, especially to tackle tuberculosis.
Encourager les femmes scientifiques à oser
Encouraging female scientists to take the initiative
" Statistically, in academic research in general, women's careers develop more slowly than men's. They tend to ask for promotions later than men. They are less inclined to take the initiative and are rarely encouraged to do so, and they are often more demanding of themselves."
In 2019, Caroline joined forces with Odile Hermabessière, Vice-President Human Resources, to establish a working group on gender representativeness in scientific careers at the Institut Pasteur. A statistical analysis revealed significant bias when it comes to accessing senior positions. Although the proportions of male and female PhD students are virtually the same, there are far fewer women at the upper echelons of the career ladder. Women represent just 31% of professorial positions, compared with 69% of men. (2022 figures, Institut Pasteur)
The Gender Equality Plan group (led by the Human Resources Department and supported by the senior management team) is currently pursuing this work via a series of specific measures, which are outlined on the Institut Pasteur website.
Two conferences open to all staff, both scientists and non-scientists, were held in 2021 and 2022 to raise awareness of these equality issues among the Institut Pasteur community. Six workshops were also held throughout the year so that representatives of the plan could reach out to the entire campus.