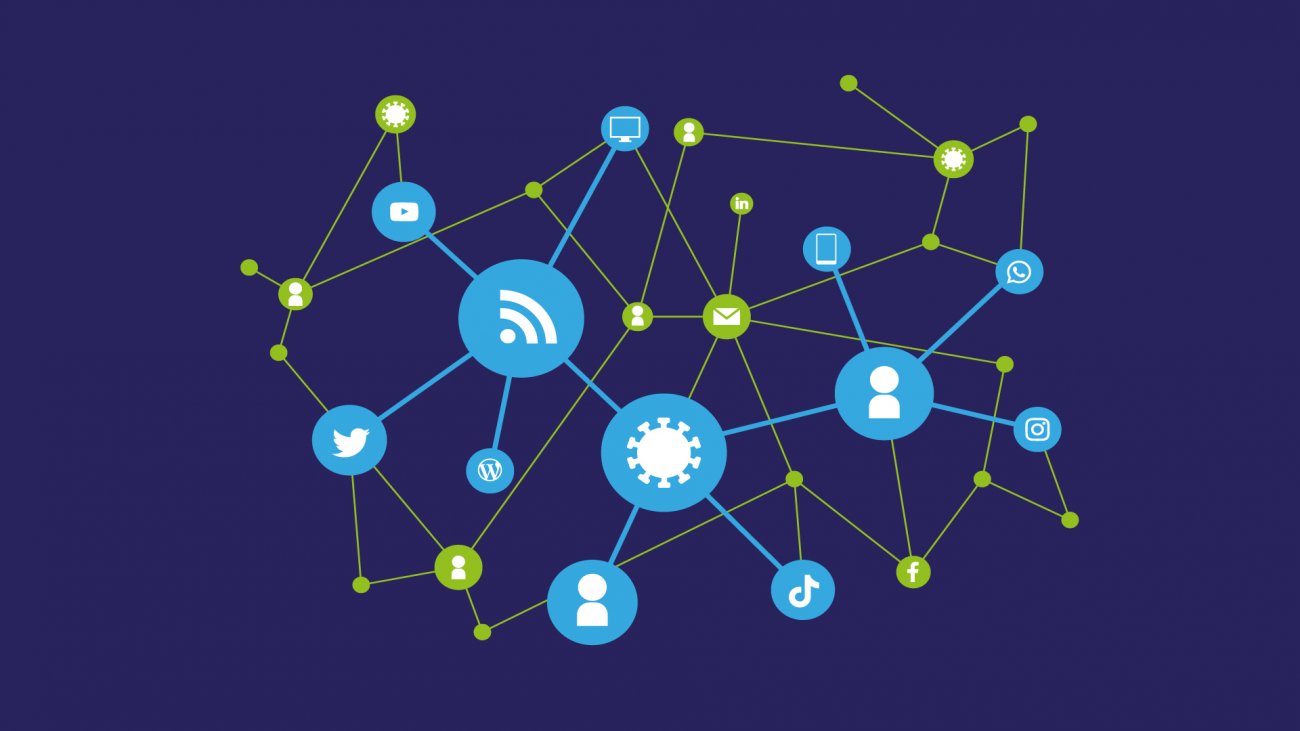 The symposium called "Epidemic, pandemic... Infodemic: the other health emergency", organized by Université Paris Cité and the Institut Pasteur, will be held on December 2, 2022. This event will take place at the Institut Pasteur (Paris, 15th arrondissement), in French. Registration is free but mandatory.
(This event will be held in French)
Les questions de communication et d'information sont devenues centrales dans la gestion des crises sanitaires. Dans le sillon de précédentes épidémies, la pandémie de Covid-19 s'est caractérisée par une surabondance d'informations, véridiques, invérifiables ou erronées. Leur circulation erratique dans les médias, sur le web et les réseaux sociaux constituent un élément d'amplification de la crise, suffisamment notable pour que ce phénomène, qualifié d'infodémie, soit désigné dès 2020 par l'Organisation mondiale de la santé (OMS) comme une des urgences sanitaires contre lesquelles lutter. Pour maîtriser la propagation de ces informations, les communautés scientifique, médicale et médiatique se trouvent dans la nécessité de se concerter pour comprendre les mécanismes à l'œuvre et réfléchir à des actions de prévention et de gestion contre cette nouvelle forme de crise.
Objectif du symposium
« Epidémie, pandémie… Infodémie : l'autre urgence sanitaire »
Perspectives transdisciplinaires, à la croisée des concepts et de la pratique
Etablir un dialogue interdisciplinaire entre les sciences médicales, les sciences humaines et sociales, et plus spécifiquement les sciences de l'information et de la communication autour de plusieurs questions :
Quels mécanismes sous-tendent le phénomène de viralité, viralité biologique et viralité de l'information ?
En quoi l'infodémie est-elle perçue comme une pathologie de l'information et comment est-elle vécue par les professionnels de santé et les populations ?
Quelle peut être la place de l'expert dans la sphère publique et quelles modalités d'intervention dans le champ de l'action politique ? Comment rétablir les conditions d'un dialogue fructueux et intelligible avec les acteurs de la décision politique et les populations ?
Voir programme ci-dessous.
Infos pratiques
Date : 2 décembre 2022
Amplitude horaire : de 8h45 à 17h
Adresse : campus de l'Institut Pasteur, Amphithéâtre Duclaux, 28 rue du Docteur Roux, 75015 Paris
Langue : le symposium se déroulera en français avec des interventions possibles en anglais en fonction des orateurs et oratrices
Inscription gratuite obligatoire :
cliquez ici pour vous inscrire
Participant(e)s 
des expert(e)s de la biologie, de l'épidémiologie et de la santé publique, des sciences humaines et sociales,
des professionnel(le)s de la communication et de l'information, des médias et de l'éthique,
des professionnel(le)s de santé,
des décideur(se)s impliqué(e)s dans la gouvernance, l'élaboration des politiques institutionnelles ou publiques,
et des étudiant(e)s.
Programme
Voir le programme prévisionnel