The annual Institut Pasteur International Network Directors's Council closed on Friday 22nd  September in Abidjan in the presence of Christian Vigouroux, Chairman of the Institut Pasteur's Board of Directors. During the 3 days of the meeting, representatives of the 33 member institutes were able to take stock of the main axes of development such as the scientific strategy of the network, ethics, communication, partnerships or research applications. The importance of managing and monitoring the careers of researchers in the network was underlined, as was the need to strengthen collaborations between institutes. As part of the Calmette & Yersin program, a new type of fellowship will be set up from 2018 onwards. These new fellowships will enable scientists from the network to carry out an internship of 1 to 3 months in one Institute of the RIIP other than Paris.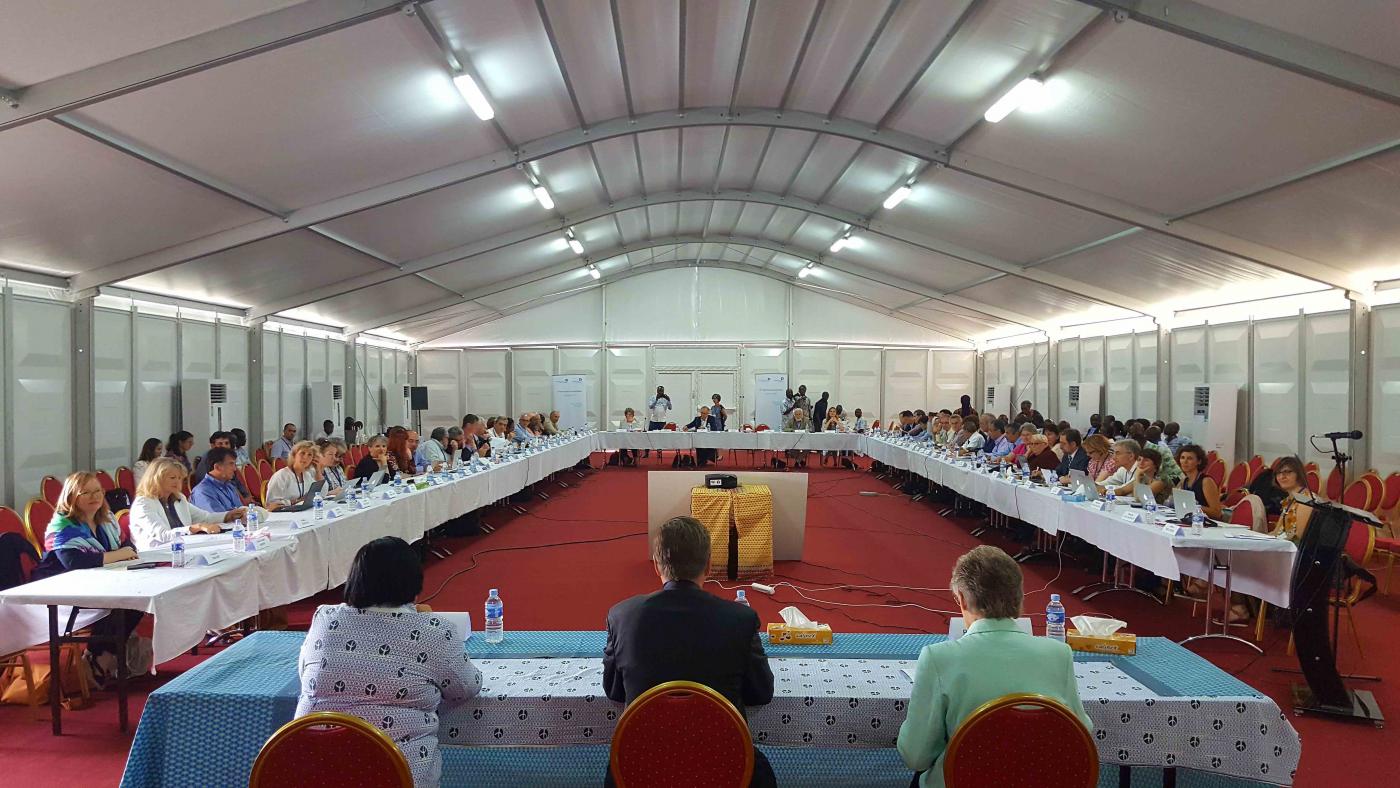 A scientific strategy for the International Network was presented, resulting from a collaborative work coordinated by Koussay Dellagi since the last board of directors. This strategy is intended to promote the Network's main orientations in the face of global sanitary challenges. It is structured around 4 major development axes for the Network:
Implementation of a "One Health" approach to explore the main endemic or emerging zoonoses
Investigating vector-borne infectious diseases
The study of mother- child health and other health challenges in children
The impact of aging / longevity on health including chronic diseases
This strategy will be finalized in the coming months.
Kathleen Victoir recently appointed Director of Operations of the Pasteur International Network Association presented during the General Assembly new orientations that aim to enable the association to act as a real operational and coordination platform to support main international network programs. In this contexte, an initiative to develop collaboration between members of the International Network and industrial partners was also presented.
The meeting was accompanied by a scientific symposium inaugurated by Ms. Ly Ramata Bakayoko, Minister of Higher Education and Scientific Research of Côte d'Ivoire. The presentations made during this symposium highlighted some of the main research orientations carried out in the network.