Physician and epidemiologist, Mamadou Aliou Barry trained between France, Senegal and Laos. Since January 2015, he coordinates the syndromic sentinel surveillance network at the Institut Pasteur in Dakar. This network enables to detect epidemics of febrile illnesses almost in real time thanks to an early warning system.
After high school, his classmates all wanted to do math or exact sciences but his mother wanted him to become a physician. Mamadou Barry hesitates and decides to leave it to chance: "We drew lots, my mom won twice, me once", he recalls, smiling. "Medicine attracted me especially because in Africa as there is so much to do to improve health". This is particularly the case in Guinea, his native country, as in Senegal where he did most of his studies - his father is Guinean, his mother Senegalese.
 In 2007, Mamadou Aliou Barry obtained a degree in general medicine from the University Cheikh Anta Diop of Dakar, then he passed his post-graduate diploma in infectious diseases at the hospital and university of Fann. He was afterwards confronted with the HIV epidemic. In the early 2010s, "triple therapies were available but we still saw some patients arriving at the AIDS stage, some were abandoned by their families. "A situation that has influenced the continuation of Mamadou's career: "beyond the health issues, these patients also had family, social, economic problems ... I told myself that we should consider how to handle their care in a more global way ". Prof. Papa Salif Sow, in charge of the specialization program, then encourages the one who is first of his class, to continue his studies in public health to gain a broader vision and a population approach. Mamadou Barry obtains a scholarship and leaves for the Francophone Institute for Tropical Medicine in Vientiane. The student stays two years in Laos where he obtains in 2014 his Master's degree in Tropical Medicine, Public Health and Clinical Research. Once again top of his class, he receives a job offer in Montreal but decides to return to Senegal and enters as a young researcher at the Institut Pasteur de Dakar.
Matam in northern Senegal in January 2016, Dr. Mamadou Aliou Barry is conducting an epidemiological investigation following cases of rift valley fever. Photo credit: Institut Pasteur de Dakar.
He is then appointed coordinator of the syndromic sentinel surveillance system, set up to monitor influenza in 2012. This tool, complementary to the traditional surveillance, enables the very early identification of unusual health occurrences in relation to febrile pathologies based on clinical criteria. Supported by the entire team of the Epidemiology of infectious diseases Unit at the Institut Pasteur de Dakar, Mamadou Barry works on developing an early warning system. "Today we have 17 community or hospital sites participating in the project across the country, health care workers send us by SMS the information about the fever cases they had during the day" explains the researcher. This information is analyzed and any anomaly is detected almost in real time. Mamadou Barry extended the surveillance to other febrile pathologies. Today, this network can monitor influenza and respiratory infections, but also malaria, diarrhea or arbovirus infections - yellow fever, Zika, chikungunya or Ebola. "Thanks to this system, we quickly detected an epidemic of chikungunya in southern Senegal in 2015. At the end of last year, we also detected a dengue epidemic and immediately alerted the Ministry of Health, which took measures to avoid the spread of infection ".
This work is part of the ASIDE project (Alerting and Surveillance for Infectious Disease Epidemics), coordinated by the Institut Pasteur to strengthen the surveillance capacities of six countries in sub-Saharan Africa and South Asia-East. "This surveillance is now essential for our health system, and if all African countries benefited from it, the response to epidemics would be greatly improved", concludes Mamadou Aliou Barry.
---
​Dr Mamadou Aliou Barry, Epidemiology of infectious diseases unit, Institut Pasteur de Dakar
1980: birth in Fria, Guinea
2007: State diploma of Doctor in General Medicine, Faculty of Medicine UCAD (Senegal)
2012: Post-graduate diploma in infectious diseases, Hospital and University Center of Fann (Senegal)
2014: Diploma of Tropical Medicine - Public Health and Clinical Research, Francophone Institute for Tropical Medicine (Laos)
Depuis janvier 2015: Coordinator of Sentinel Syndromic Surveillance in Senegal (4S Network), Infectious Diseases Epidemiology Unit of the Institut Pasteur de Dakar
2016: University Diploma in Epidemiology, Institute of Public Health and Development, University of Bordeaux (France)
2017: Pasteur-CNAM Public Health Master (France).
---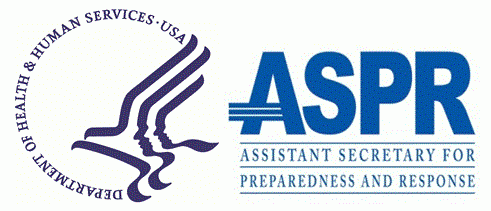 The ASIDE project is funded by the
US Department of Health and Human Services Assistant Secretary for Preparedness and Response