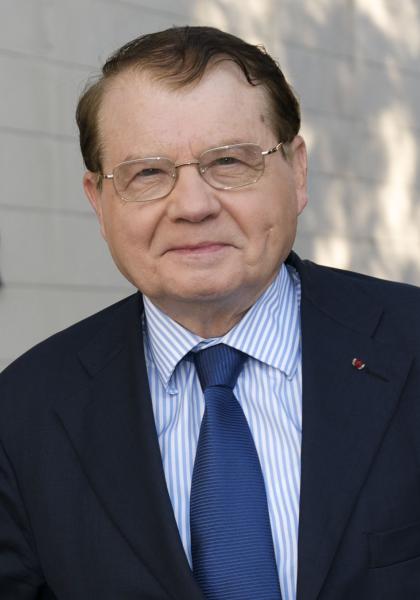 Prof. Montagnier is President of the World Foundation for AIDS Research and Prevention, which he founded in 1983 together with Federico Mayor, former General Director of the United Nations Educational, Scientific and Cultural Organization (UNESCO).
Luc Montagnier contributed to the creation of many biotech companies in the United States and in France.
He has been awarded the CNRS Silver Medal, the Rosen Prize of Cancerology (1971), the Lasker Award (1986), the Gairdner Award (1987), the Gallien Prize (1985), the Jeantet Prize, the Prize of Japan (1988) and the King Faisal International Prize (1993), the Amsterdam Foundation Prize (1994), the Warren Alpert Prize (1998), the Prince of Asturias Prize (2000) and the introduction to the National Invention Hall of Fame (2004). He is also Grand Officer in the Order of the Légion d'Honneur and Commander in the National Order of Merit (1986).