Institut Pasteur's expertise in infectious diseases has made it one of the major players in research against Covid-19. For the 2020 Pasteurdon (the Institut Pasteur's public fundraising campaign), a podcast in French has been recorded. Two Pasteurian researchers, Sylvie van der Werf and Arnaud Fontanet, talk about this pandemic and the Institut Pasteur's actions to fight the virus. They also explain how infectious diseases work and the factors behind the emergence of new diseases.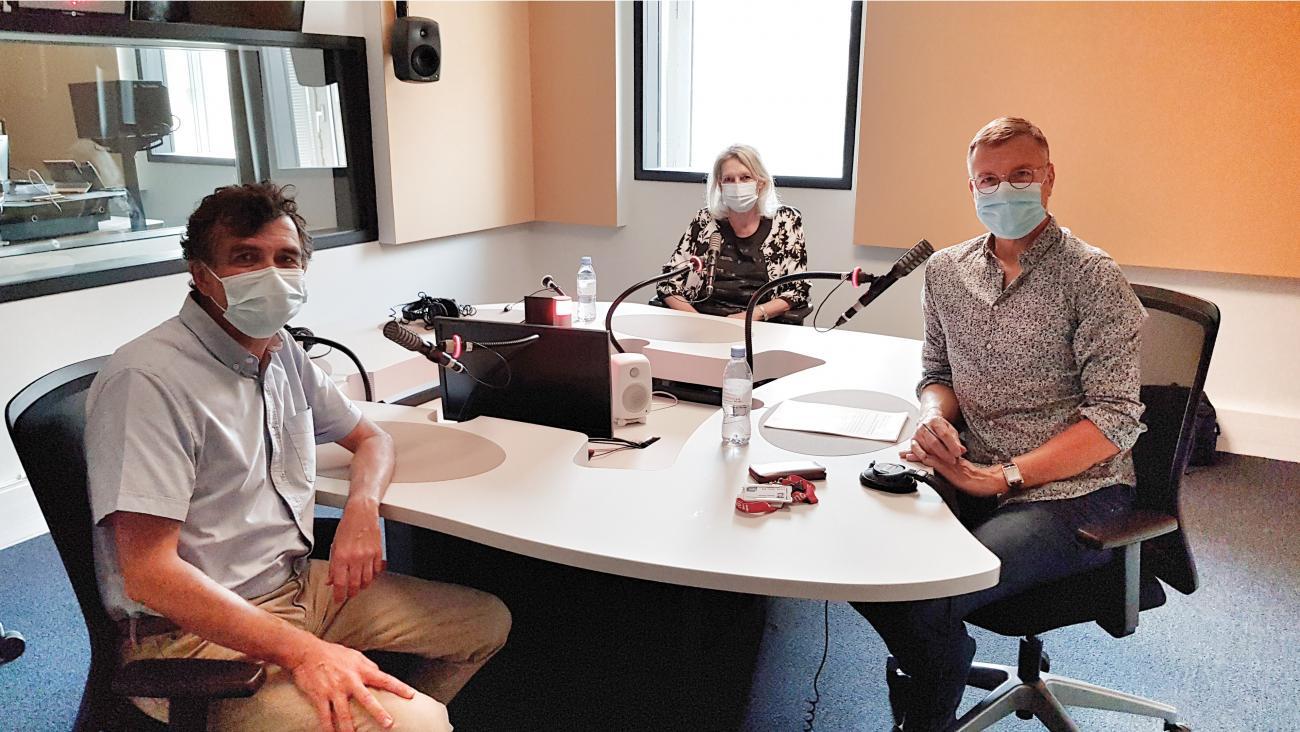 Left to right :
Arnaud Fontanet, head of the Global Health department and of the Epidemiology of Emerging Diseases unit at Institut Pasteur. 
Sylvie van der Werf, head of the   at Institut Pasteur responsable du centre national de référence (CNR) des virus respiratoires, à l'Institut Pasteur.
Mathieu Vidard, presenter of "La Terre au carré" on France Inter.
Credit : Institut Pasteur / Alban Orsini.
This study is part of the priority scientific area Emerging infectious diseases of the Institut Pasteur's strategic plan for 2019-2023.