Neurology is an interdisciplinary field, in which research has evolved significantly in recent decades. At the Institut Pasteur, research is conducted on many subjects related to the brain such as degenerative diseases, memory, brain connectivity or sensory deficits. For the 2020 Pasteurdon (the Institut Pasteur's public fundraising campaign), a podcast in French has been recorded. Two 'Pasteurian' researchers, Chiara Zurzolo and Pierre-Marie Lledo, explain the brain's function, from its place in the body to the role of synapses in neurodegenerative diseases. They also discuss recent research on the impact of Covid-19 on the brain.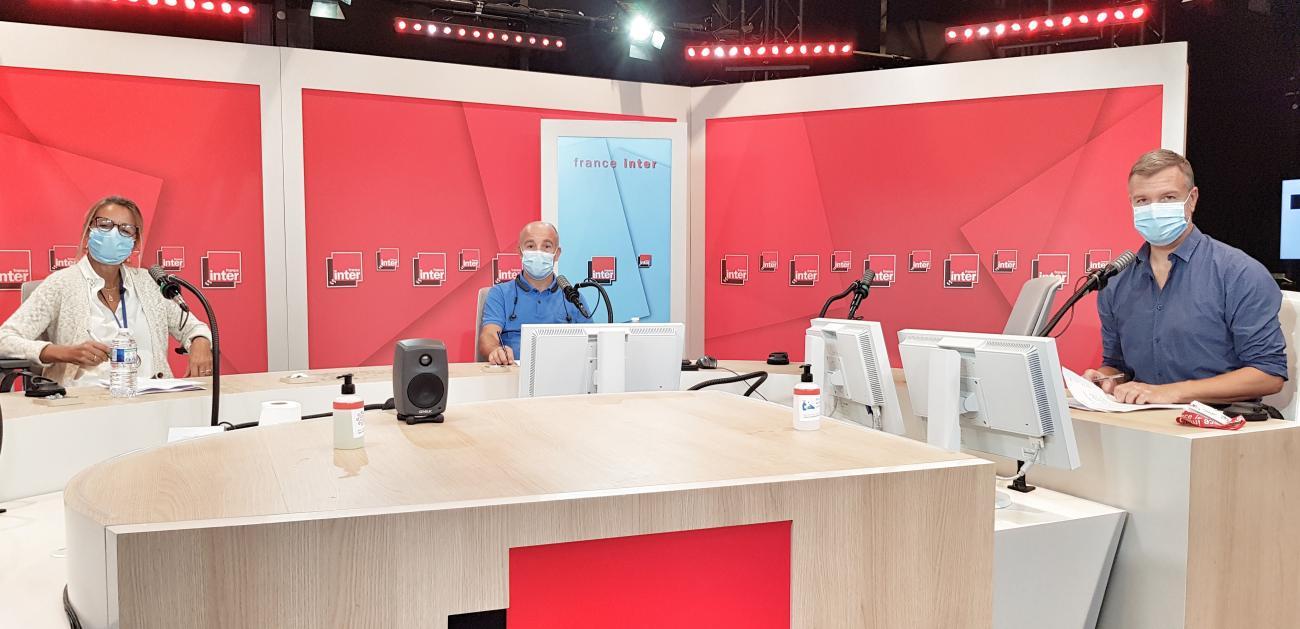 Left to right :
Chiara Zurzolo,  head of the  Membrane Traffic and Pathogenesis unit, at the Institut Pasteur.
Pierre-Marie Lledo, head of the cognigition and perception and memory unit, at the Institut Pasteur.
Mathieu Vidard, presenter of "La Terre au carré" on France Inter.
Credit : Institut Pasteur / Alban Orsini
This study is part of the priority scientific area Brain connectivity and neurodegenerative diseases of the Institut Pasteur's strategic plan for 2019-2023.