The Institut Pasteur, the French Academy of Sciences and the Royal Society held a scientific symposium that brought French and British researchers together to celebrate the bicentenary of Louis Pasteur's birth and promote international scientific cooperation.
On Friday October 28, 2022 in London, in the historic building of the Royal Society, French and British researchers met for a scientific symposium to mark the bicentenary of Louis Pasteur's birth and celebrate his strong personal and professional ties with British surgeon Joseph Lister. A total of 16 scientists from the Institut Pasteur, the Jenner Institute, the universities of Oxford and Cambridge, and the Crick Institute held a series of talks, scientific presentations and discussions at the event.
Retracing the research topics that dominated Louis Pasteur's career, the scientists' discussions ranged from chemistry and biotechnology to infectious diseases and vaccines. For each topic, a Pasteurian was paired with a British scientist to present their research before taking questions from the audience.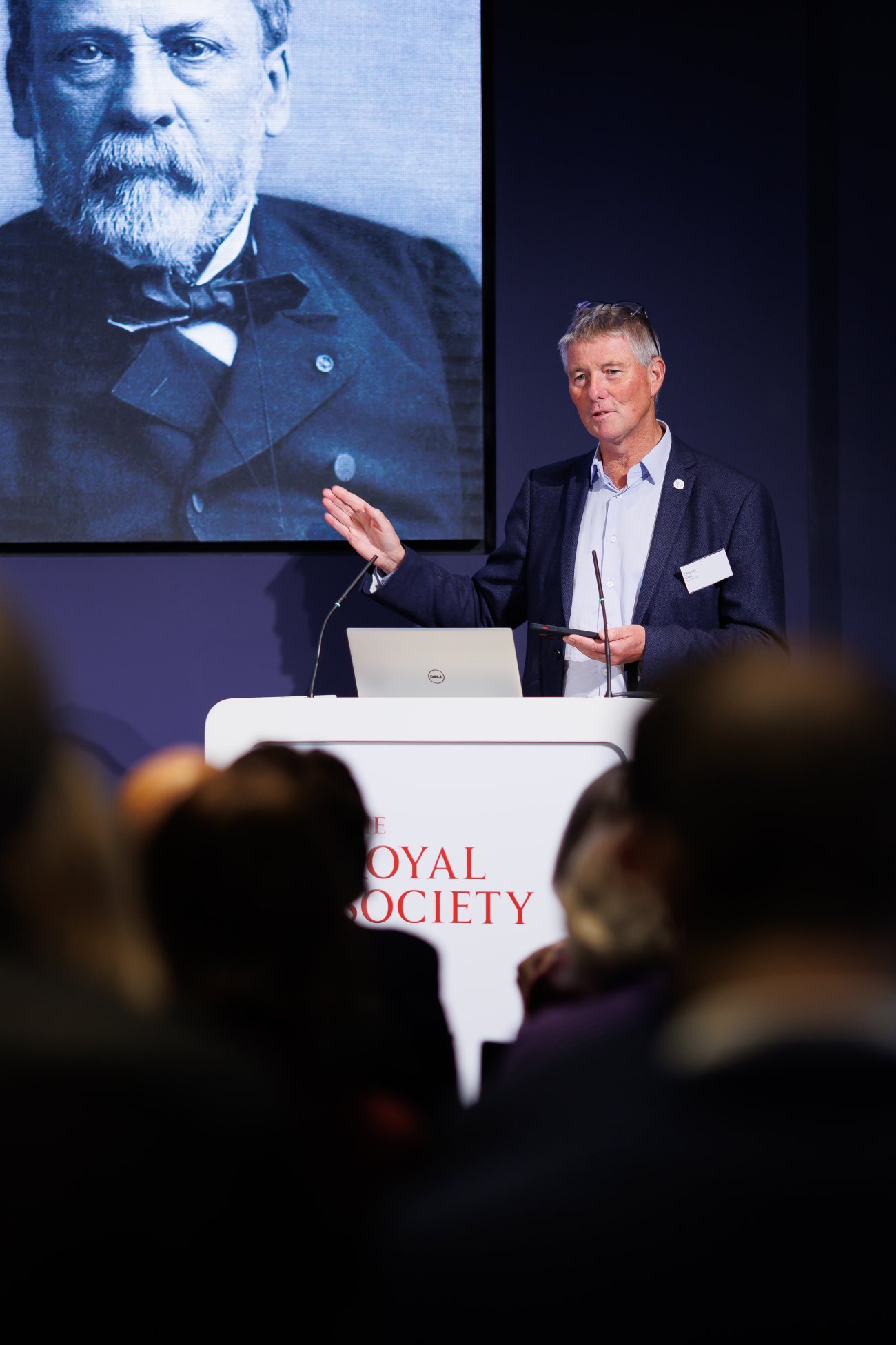 Stewart Cole, President of the Institut Pasteur
© Royal Society
In addition to commemorating the memory of Louis Pasteur, speakers placed particular emphasis on the importance of international cooperation in the research sector, particularly in the United Kingdom today. To highlight the importance of such cooperation, Stewart Cole, President of the Institut Pasteur, used the example of the two "giants of science and medicine", Louis Pasteur and Joseph Lister, whose exchanges led to major scientific advances. Echoing these remarks in the event's closing speech, Paul Nurse, winner of the Nobel Prize for Medicine in 2001, called on the scientific community to embrace Louis Pasteur's view that "science knows no country".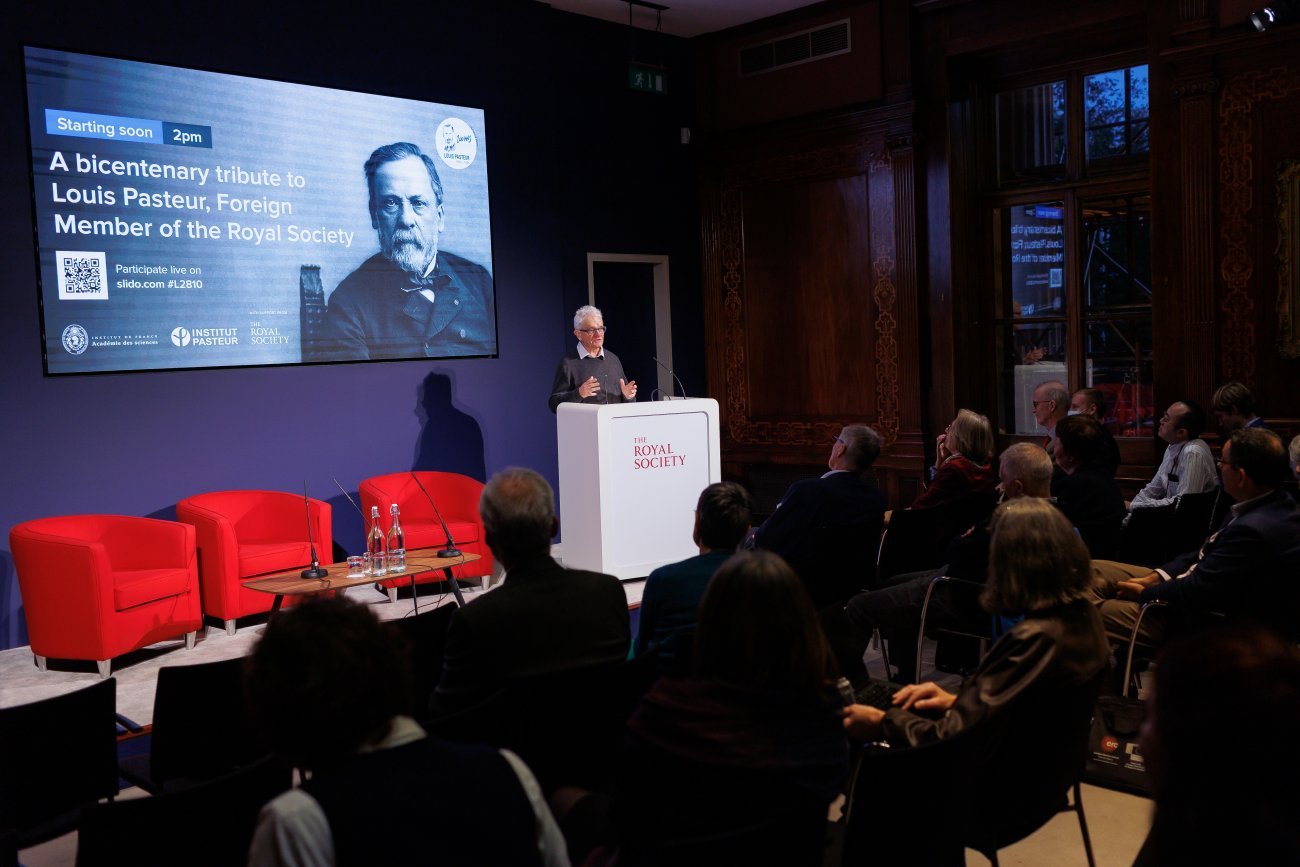 Paul Nurse, Nobel Prize in Physiology or Medicine 2001
© Royal Society
In 1869, Louis Pasteur was elected as a Foreign Member of the Royal Society in recognition of his contribution to Joseph Lister's pioneering work on sterilization, which revolutionized the world of surgery. Inspired by Louis Pasteur's discoveries about germs, and through an exchange of ideas, Joseph Lister was able to develop and introduce on a large scale the sterilization of surgical tools, which greatly increased the survival rate of surgical procedures. 130 years after the celebration of Louis Pasteur's 70th birthday at the Sorbonne, at which Joseph Lister, then President of the Royal Society, declared: "Truly there does not exist in the wide world an individual to whom medical science owes more than to you", the Royal Society and the Institut Pasteur were able to pay fresh tribute to the French scientist.
All the talks can be viewed again.
Paola Arimondo (Institut Pasteur) and Chris Schofield (University of Oxford)
© Royal Society