Microbiology
Biology of Microorganisms
This eight-week theorical and practical course presents the latest advances in molecular and cellular microbiology. Training is provided through lectures, bench works and discussion sessions and is organized in four parts.
Practical information
September 2-October 28, 2019
June 22, 2019
Diplomas
Credits for a Master 2 degree Paris Descartes
Credits for a Master 2 degree Sorbonne Université
Credits for a Master 2 degree Paris Diderot
University diploma Paris Diderot
1- Lectures (2 weeks)
Scientific program and coaching: Françoise Norel et Christophe Beloin (Institut Pasteur)
This course will include lectures providing an up-to-date knowledge on various fields of prokaryotic and eukaryotic microbiology and lectures on specialized topics or emerging concepts and innovative technologies. The language for lectures is English.
2- Practical training on the biodiversity of microbial aquatic communities (2 weeks)
Scientific program and coaching: Julie Leloup (Sorbonne Université, Institut de l'Ecologie et des Sciences de l'Environnement, Paris)
This training will provide knowledge and technical support on various methodological approaches to study and compare the diversity of microbial communities (flow cytometry, bacteriology, molecular biology, mass spectrometry and bioinformatics). A one-day trip at the ENS site of Foljuif is organized in a friendly atmosphere to collect samples from aquatic ecosystems.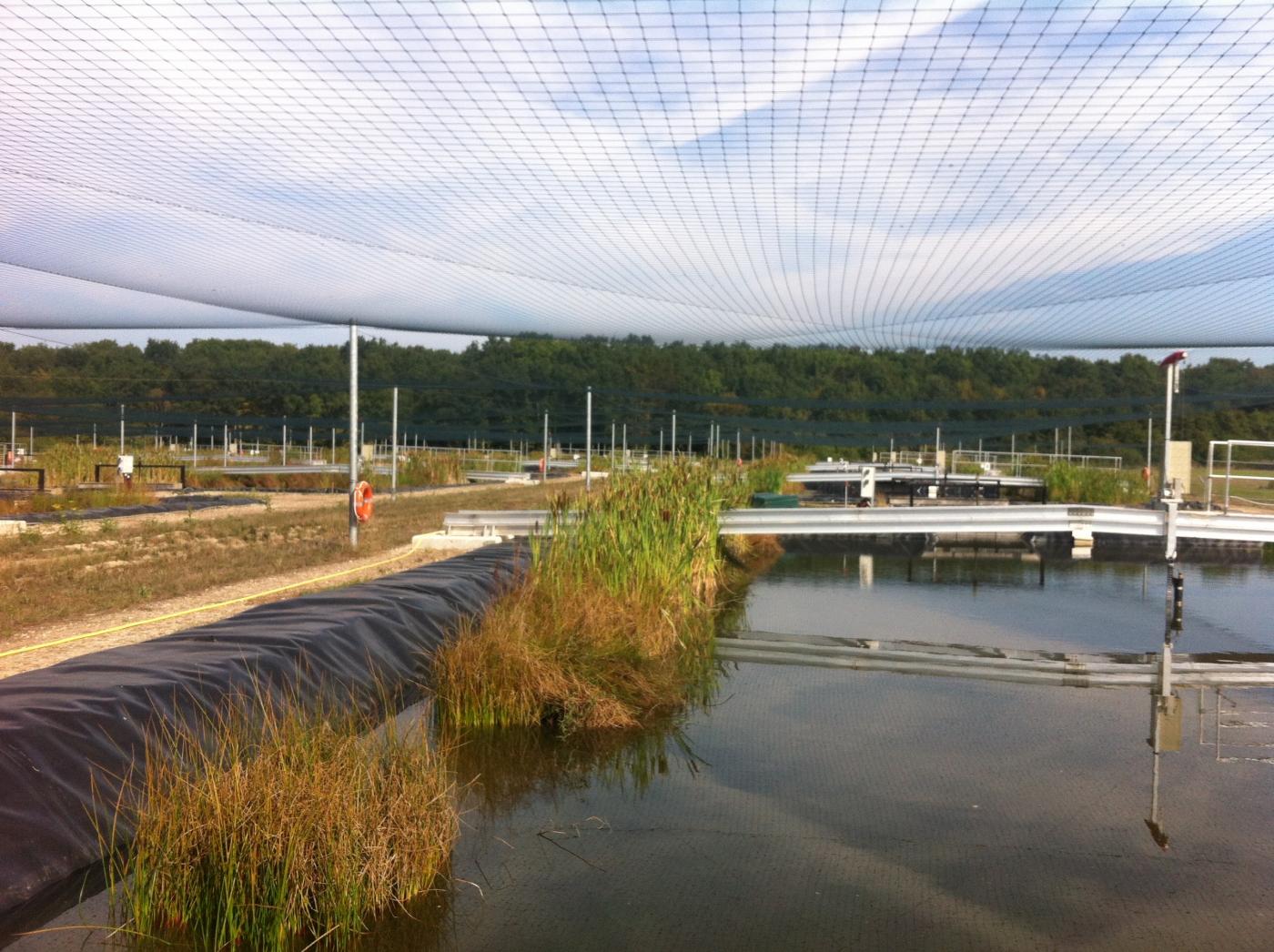 Foljuif is a teaching and research center located near Nemours and hosting laboratory experiments in Ecology (CEREEP-Ecotron IleDeFrance ENS/CNRS)
3- Practical training on Archaea : Insights into the biology of their mobile genetic elements (2 weeks)
Scientific program and coaching: Molecular Biology of Gene in Extremophiles Unit headed by Patrick Forterre (Institut Pasteur)
https://research.pasteur.fr/fr/team/molecular-biology-of-gene-in-extremophiles/
The course will include three parts. First, participants will get familiarized with the infection cycle of the rod-shaped virus SIRV2, which preys on the hyperthermophilic archaeon Sulfolobus islandicus. At the end of the infection cycle, SIRV2 directs the formation of specialized heptagonal pyramids protruding from the surface of the host; at the end of the infection cycle, the faces of the pyramid pull apart, which allows egress of the virions from its host. During the second part of the project, participants will perform the site-directed mutagenesis of the viral protein encoding the pyramidal egress structures. Mutants will be tested for their ability to form pyramids in recombinant Escherichia coli. Third, participants will study the specificity of the casposon integrase Cas1. Casposons are mobile genetic elements that include a gene encoding an integrase, termed Cas1, whose sequence and mode of action are reminiscent of its namesake responsible for the integration of new spacers in the CRISPR system. In vitro, integration of casposons occurs preferentially at the level of a 20-nucleotide target site, which becomes duplicated upon completion of the process. In order to determine which nucleotides are responsible for the specificity of integration, plasmids comprising variants of the target site will be constructed and tested for their ability to serve as efficient integration targets.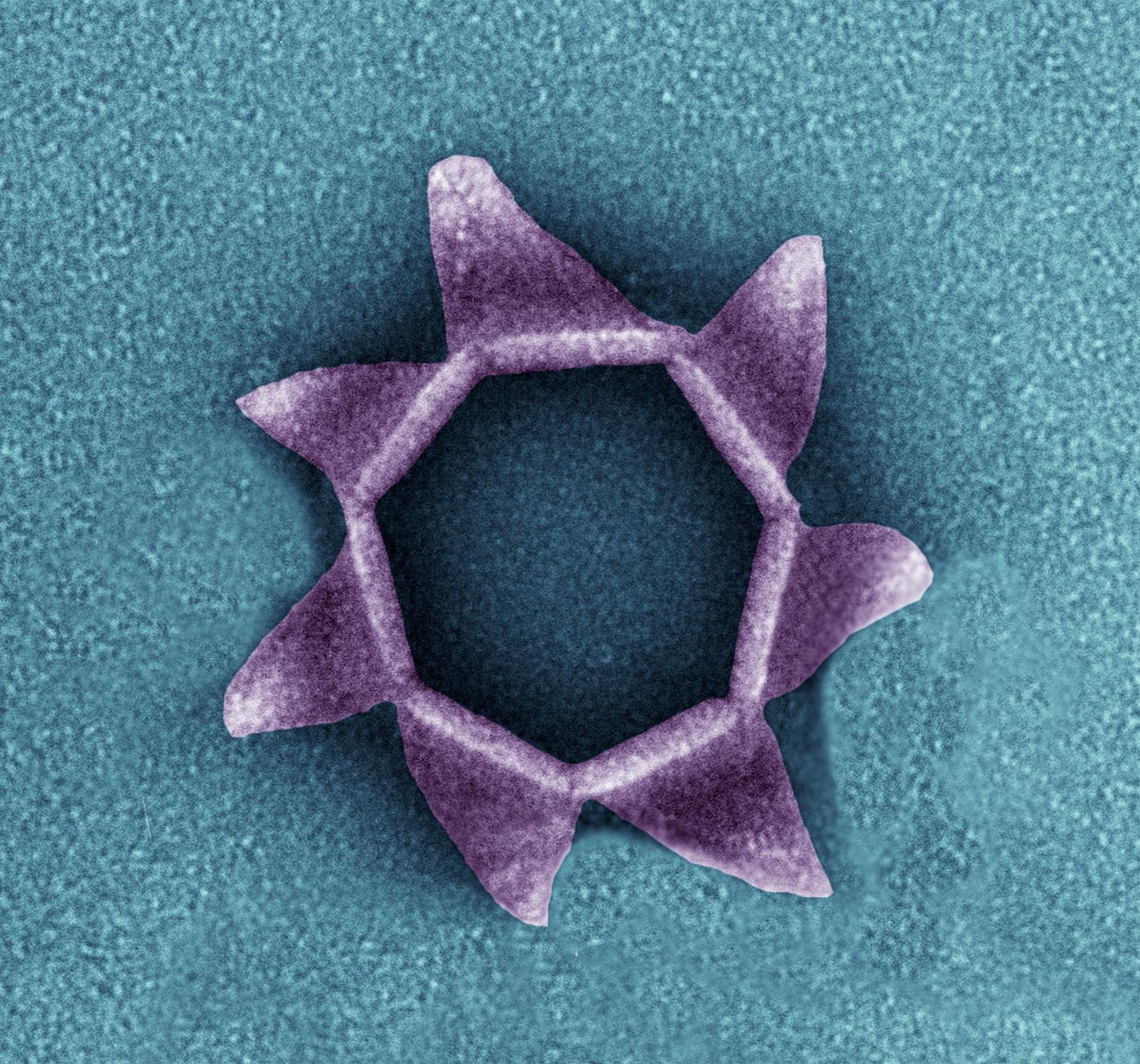 Colorized electron micrograph showing a pore formed by the opening of the 7-face pyramid generated upon infection of S. islandicus  by SIRV2
4- Practical training on on a newly described DNA transfer in Mycobacterium smegmatis (2 weeks)
Scientific program and coaching: Integrated Mycobacterial Pathogenomics Unit headed by Roland Brosch (Institut Pasteur)
https://research.pasteur.fr/fr/team/integrated-mycobacterial-pathogenomics/
In this practical course, students will get insights into a yet only scarcely elucidated DNA transfer mechanism used by selected mycobacteria, which resembles in many aspects conjugational transfer, but still differs quite substantially from classical conjugation observed in other bacteria. Only little information was present for long time concerning conjugal gene transfer for mycobacteria in spite of their abundance in the environment and the presence of some major human pathogens, such as Mycobacterium tuberculosis, the causative agent of tuberculosis in this species, or Mycobacterium leprae, the one of leprosy. Recent studies established experimentally that DNA transfer between mycobacteria exists, which might have had a decisive influence throughout the evolution of these bacilli. During this practical course, the conjugal-like transfer between two distinct Mycobacterium smegmatis strains, one "donor" the other "recipient", will be studied.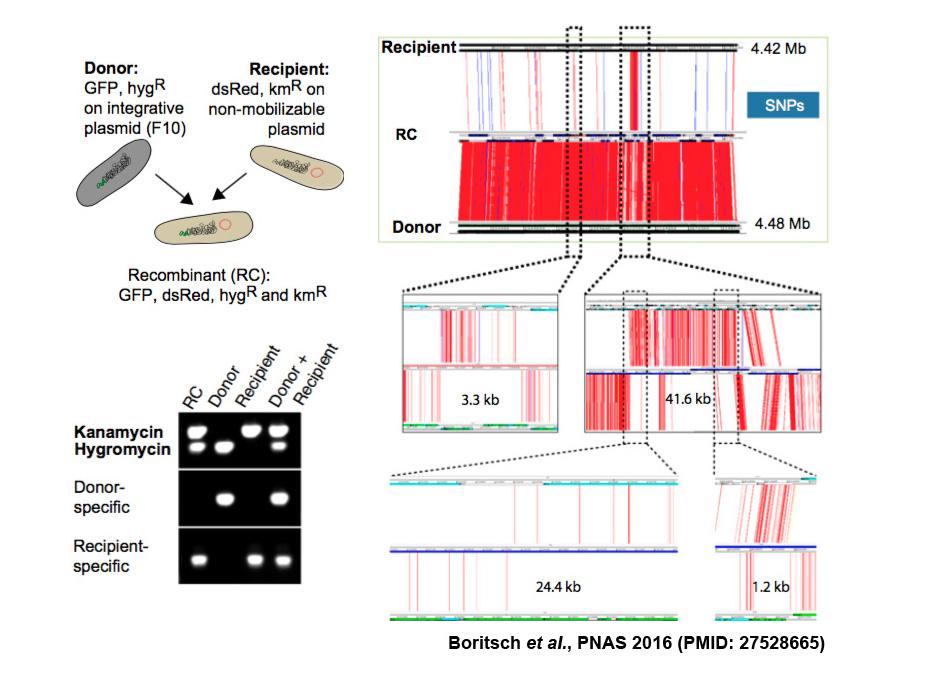 M. smegmatis is a non-pathogenic species considered as a model for genetic mechanisms studies in mycobacteria. Through various experimental approaches (bacteriology and molecular biology) we will explore different mating conditions to evaluate DNA transfer efficacy and the "recombinants" generated will be characterized up to the genomic level with comparative next generation sequencing analyses (use of bioinformatic tool for visualization and analyses).
The committee of the course will evaluate applications. Candidates must have good knowledge in molecular biology, genetics and biochemistry (Master level).
The program of the course organized the previous year can be downloaded for more detailled information on the course; some topics and practical works may change from year to year, without altering the general frame and means of the course.
More informations
Director(s)
Françoise Norel,
Biochemistry of Macromolecular Interactions Unit,
Institut Pasteur
Christophe Beloin,
Genetics of Biofilms Unit,
Institut Pasteur
Head(s) of laboratory practicals
Ingrid Guilvout,
Biochemistry of Macromolecular Interactions Unit,
Institut Pasteur
Members of the Course committee
C. Beloin (Institut Pasteur),
I. Guilvout (Institut Pasteur),
M. Lucas-Hourani (Institut Pasteur),
S. Malot (Institut Pasteur),
X. Nassif* (Université Paris-Descartes),
F. Norel (Institut Pasteur),
V. Ponticelli (Institut Pasteur).
M. Sala (Institut Pasteur),
G. Sezonov* (Sorbonne Université),
I. Verstraete-Martin* (Université Paris-Diderot),
H. Waxin (Institut Pasteur).