Microbiology
Biology of Microorganisms
This eight-week theorical and practical course presents the latest advances in molecular and cellular microbiology. Training is provided through lectures, bench works and discussion sessions and is organized in four parts.
Practical information
September 2-October 28, 2019
June 22, 2019
Diplomas
Credits for a Master 2 degree Université de Paris
Credits for a Master 2 degree Sorbonne Université
University diploma Paris Diderot
1- Lectures (2 weeks)
Scientific program and coaching: Françoise Norel et Christophe Beloin (Institut Pasteur)
This course will include lectures providing an up-to-date knowledge on various fields of prokaryotic and eukaryotic microbiology and lectures on specialized topics or emerging concepts and innovative technologies. The language for lectures is English.
2- Practical training on the biodiversity of microbial communities (2 weeks)
Scientific program and coaching: Julie Leloup (Sorbonne Université, Institut de l'Ecologie et des Sciences de l'Environnement, Paris)
https://ieesparis.ufr918.upmc.fr/
The « microbiote » concept can be defined as the community of micro-organisms living in an environment, that can be human, animal, vegetal or abiotic component. This community can contain millions of cells, with a diversity level of several thousands of different cells. Due to the raise of high-throughput sequencing (HTS) technologies, combined with cultivation-based methodologies, it is now possible to assess this amazing diversity. During this practical course, we propose to study four ecosystems presenting contrasting contamination levels. From previously conditioned samples, the diversity (cultivation on non-selective media, and 16SrDNA Metabarcoding) will be determined, in combination with the detection of potential microbial fecal contaminants and of antibiotics multi-resistance, during the first week. The second week will be devoted to the bio-informatic analysis of the HTS data, as well as the diversity analysis of the microbiotes and the comparison of the different ecosystems.
3- Practical training on the morphology of Helicobacter pylori (2 weeks)
Scientific program and coaching: Biology & Genetics of Bacterial Cell Wall Unit headed by Ivo Gomperts Boneca (Institut Pasteur)
https://research.pasteur.fr/fr/team/biology-and-genetics-of-bacterial-cell-wall/
Bacterial cell shape is determined by the cell wall, in particular by its main component the peptidoglycan. This macromolecule is synthesized from one building block, the lipid II precursor, i.e. undecaprenyl-diphosphate-MurNAc-pentapeptide-GlcNAc. Even though the lipid II is commonly found in all bacteria, a large variety of cell shapes is observed among bacterial species. There are simple shapes such as cocci or bacilli and more complex shapes including curved, spiral, Y-shaped and even branched. In general, cell shape is related to the adaptation of bacteria to a specific niche and way of life.
One of the challenges in modern biology is to understand how the peptidoglycan macromolecule is constructed from a simple molecule leading to specific morphologies.
The goal of this study is to explore the genome of the pathogenic bacterium Helicobacter pylori in order to identify genes implicated in spiral cell shape regulation. Three lines of research will be addressed. The first consists of analyzing an ordered library of transposon mutants in H. pylori for changes in morphology. We will analyze cell shape by flow cytometry and phase contrast microscopy. The second approach involves gene expression profiling of genes known to have a role in cell shape regulation in strains that possess a variety of cell morphologies. With the third method we will study the effect of β-lactam antibiotics, that target synthetic enzymes of the peptidoglycan, on cell shape.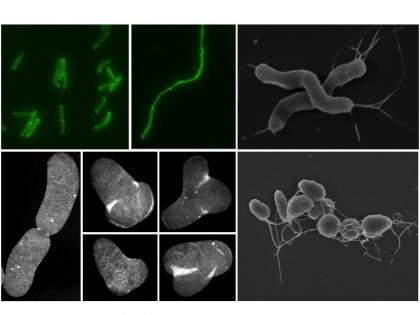 4- Practical training on Antibiotics Resistance  (2 weeks)
Scientific program and coaching: Evolution & Ecology of Resistance To Antibiotics Unit headed by Philippe Glaser (Institut Pasteur)
https://research.pasteur.fr/fr/team/ecology-and-evolution-of-antibiotics-resistance/
Colistin represents a last resource antibiotic to treat infections due to multidrug resistant enterobacteriaceae including to carbapenems. The recently described transmissible mcr genes are responsible for low level of colistin resistance (CR), but high level of resistance is mainly due to chromosomal mutations leading to the hyper-modification of LPS lipid A. Interestingly, these mutations affect the complex PhoPQ regulatory cascade, which plays an essential role in the response to the environments encountered by the bacteria in the mammalian hosts. During this hands-on work, we will analyze the selection of CR mutants in Escherichia coli and Klebsiella pneumoniae under laboratory conditions and compare it to mutants arising during patient treatment. Next, we will characterize CR mutants at the genetic and phenotypic level and we will determine how they affect the PhoPQ regulatory cascade using state of the art technologies in microbiology, molecular biology and next generation sequencing.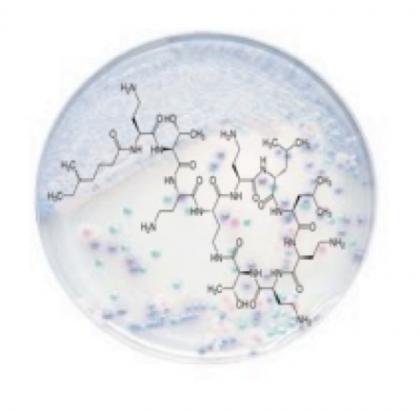 The committee of the course will evaluate applications. Candidates must have good knowledge in molecular biology, genetics and biochemistry (Master level).
The program of the course organized the previous year can be downloaded for more detailled information on the course; some topics and practical works may change from year to year, without altering the general frame and means of the course.
More informations
Director(s)
Françoise Norel,
Biochemistry of Macromolecular Interactions Unit,
Institut Pasteur
Christophe Beloin,
Genetics of Biofilms Unit,
Institut Pasteur
Head(s) of laboratory practicals
Ingrid Guilvout,
Biochemistry of Macromolecular Interactions Unit,
Institut Pasteur
Members of the Course committee
C. Beloin (Institut Pasteur),
I. Guilvout (Institut Pasteur),
M. Lucas-Hourani (Institut Pasteur),
S. Malot (Institut Pasteur),
X. Nassif* (Université de Paris),
F. Norel (Institut Pasteur),
V. Ponticelli (Institut Pasteur).
M. Sala (Institut Pasteur),
G. Sezonov* (Sorbonne Université),
I. Verstraete-Martin* (Université de Paris),
H. Waxin (Institut Pasteur).
*University representatives