The Institut Pasteur in Paris recently acquired a new 800 MHz NMR (nuclear magnetic resonance) instrument for biological research. This extremely powerful device will enable scientists to perform complex, precise analyses of biomolecules. From January 30 to February 1, the Institut Pasteur also hosted the 10th edition of the conference "NMR: a tool for biology", with the participation of international experts – a further reflection of its prowess in the field.
The NMR instrument, which will enable its scientists to analyze increasingly complex biological systems such as the structure and internal dynamics of biomolecules, protein relaxation and refolding, and slow and fast kinetics. This NMR spectrometer is the second such powerful instrument in Paris, together with the spectrometer at the Ecole Normale Supérieure – a prestigious higher education establishment with which the Institut Pasteur collaborates in the fields of research and education.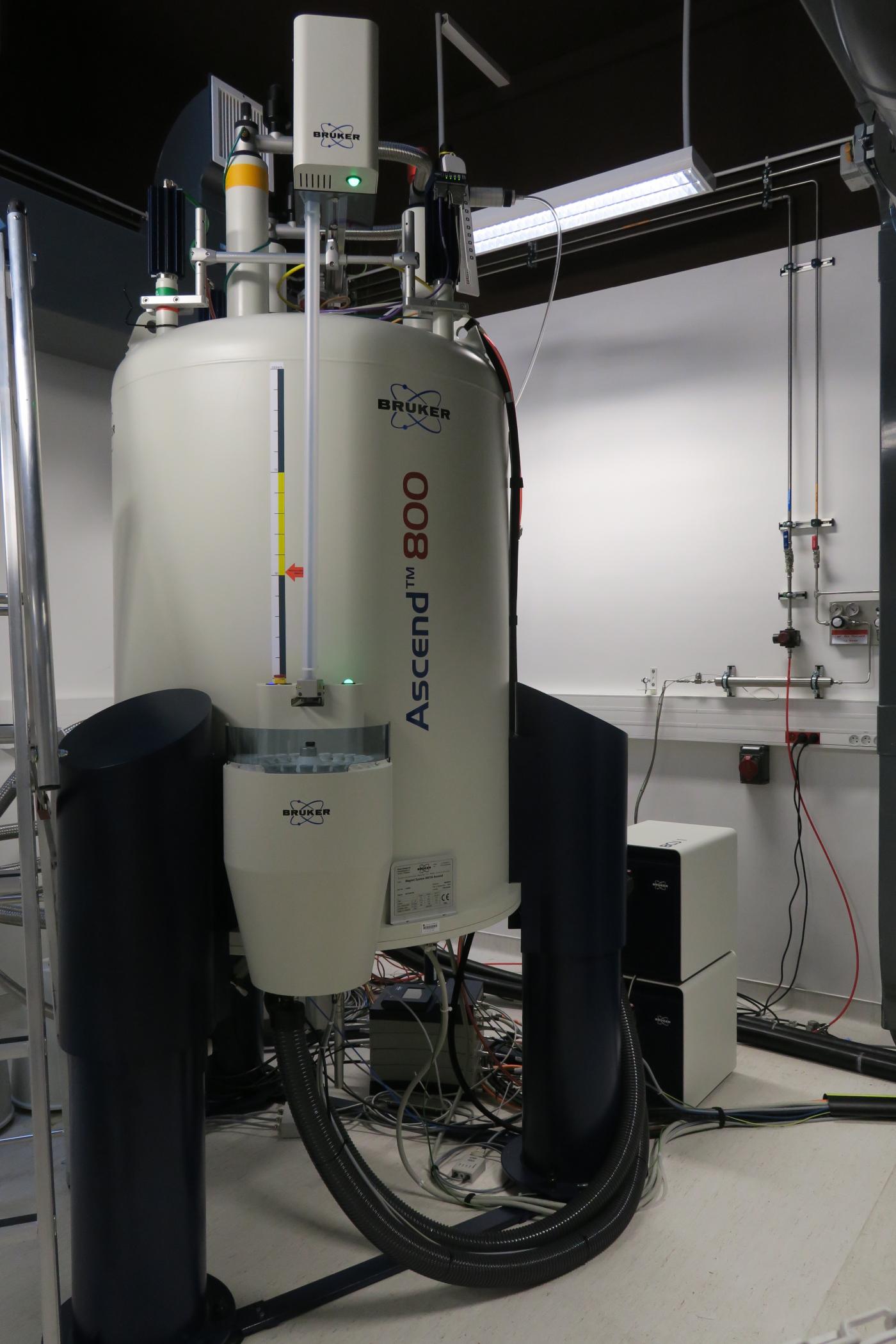 The new 800 MHz RMN tool will enrich the technology platforms of the l'Institut Pasteur.  © DR
Nuclear magnetic resonance is a technique for obtaining information about the structure of molecules by enabling the natural magnetism of atomic nuclei to interact with a generated magnetic field. Since NMR was discovered in the 1940s, a plethora of new applications have emerged and the technique has undergone major technological developments. NMR has now become an essential tool in the fields of chemistry, physics, biology and medicine.
The new 800 MHz NMR instrument will be a valuable addition to the Institut Pasteur's technological facilities, which, in addition to NMR spectrometry, include X-ray diffraction and electron cryomicroscopy. "The Institut Pasteur has extensive technical facilities and expertise in using them, providing its scientists with the resources they need to gain insight into the structure and biological functions of molecules at different levels, down to the smallest detail," explains Muriel Delepierre, Director of the NMR of Biomolecules Unit in the Department of Structural Biology and Chemistry. "NMR is a technique that complements other structural approaches." The research department directed by Michael Nilges has a wealth of expertise, shared on the Paris campus with the Citech, a technological hub that offers scientists in the Institut Pasteur and its International Network access to sophisticated technological equipment.
The NMR of Biomolecules Unit was also responsible for organizing the 10th edition of the conference "NMR: a tool for biology", in collaboration with the company Bruker, which manufactured the Institut Pasteur's new 800 MHz NMR spectrometer. This international conference was attended by 250 people and featured presentations from the world's leading NMR experts in different biological fields of application.