An extensive consultation is being held prior to the next revision of the French Bioethics Law. In many ways this National Bioethics Consultation will serve as a meeting place for the general public and the research community: everyone is encouraged to find out more and share their views, from ordinary citizens with no bioethics experience to experts in the field. The overarching aim is to address the following question: "What sort of world do we want to create for the future?" The French National Consultative Ethics Committee for Health and Life Sciences (CCNE) has made this crucial, far-reaching question the central theme of the consultation. Professor Jean-François Delfraissy, President of the CCNE, was asked (as is required by law) to organize this National Bioethics Consultation. He tells us a little about the challenges and implications of this large-scale public dialog, which will come to an end on April 30.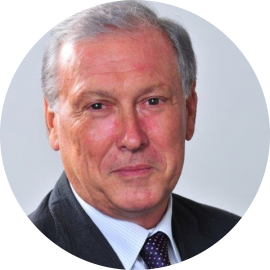 Professor Jean-François Delfraissy, President of the French National Consultative Ethics Committee for Health and Life Sciences (CCNE) . Photo credit: Emmanuel DOUMIC.
What is the National Bioethics Consultation, and why hold it now?
The first French Bioethics Law dates back to 1994. It was introduced when it became clear that the nature of current scientific and technological progress in the field of health and life sciences had become such that a legal framework was needed to prevent abuses. The primary aim of bioethics, a field that has been a key focus for the CCNE for more than three decades now, is precisely to reflect on these scientific discoveries, their applications, and their impact on society and more broadly on people and their environment.
The French Bioethics Law, which was revised for the first time back in 2004, found itself back on the parliamentary agenda in 2011. The 2011 revision was slightly different because it laid down specific procedures for future revision of the law. In 2011, a provision was introduced stating that the law should be revised at least every seven years and that, in preparation for this revision, the CCNE should organize a broad public consultation.
So the CCNE is both obliged – and at the same time delighted, as it is always an intellectually stimulating exercise for us! – to hold this wide-ranging public consultation prior to the revision of the Bioethics Law by the legislative authorities at the end of the year.
What topics are on the agenda?
The aim of the National Bioethics Consultation is to encourage discussions on a variety of different topics, some of which are directly linked to recent advances in science and technology, such as artificial intelligence, genetics research, the relationship between health and the environment, and the question of health data. Some areas, like organ donations and transplants, and embryo research, were already covered in the previous version of the Bioethics Law; others, such as neuroscience, are not yet addressed in any specific legislation.
Then there are topics that are not directly linked to scientific discoveries – or in any case recent discoveries – but which are nevertheless vital to the discussions because they resonate with developments in society, public opinion and expectations. This latter category includes ethical questions raised by medically assisted procreation and end-of-life issues. So a huge number of questions will be addressed during this consultation.
Beaucoup de ces thèmes concernent la recherche biomédicale, avec des entrées très variées.
Yes, the debate touches on various aspects of genetics, with issues such as preconception diagnostic testing, cloning, the use of molecular scissors and the production of genetically modified organisms and their consequences on the environment. And the same goes for embryology, neuroscience and health data. These data now represent a vast source of information for research, but at the same time they raise major ethical questions as to how they are collected and processed.
Could you tell us about the debates surrounding developments in neuroscience, for example?
One key issue is how to manage data obtained following the interpretation of brain imaging from a behavioral, legal and social perspective. How can we make sure that we respect the freedom and privacy of a patient for whom we hold a large volume of health data? How can we balance progress in knowledge and research with compliance with the fundamental principles that protect the dignity of human life?
Do these ethical issues come up a lot in science?
Ethical issues often come up when we are dealing with research in genetics and genomics. Should we authorize the creation of transgenic embryos for research purposes? Should embryos be given a special status? What principles should govern the extent to which we oppose (or support) efforts to make progress in medical research – principles or values related to freedom, dignity, equality?
How should we approach the question of genetic engineering of living organisms when it comes to its applications for the environment?
We need to take into account the scientific potential of these applications but also the dangers or limits that they might represent or entail. The aim is to develop a collective dialog, with the involvement of the general public, about our relationship with ecosystems and other living beings.
Who can take part in the National Bioethics Consultation, and how?
Everyone! From people with no knowledge of bioethics to experts, everyone is encouraged to find out more, share their thoughts and, above all, engage in dialog about these issues until the end of April. This is a vital moment for our "health democracy", and so we have decided to carry out the consultation using several methods: citizens can learn more and take part online, via the dedicated website, and they can also get involved within their region by attending one of the many events organized by Regional Ethics Think Tanks. The views of experts, who meet within learned societies and associations, will also be gathered by members of the CCNE via interviews. Every opinion counts, and I sincerely believe that we have a lot to gain from listening to everyone and especially from encouraging dialog between society and the research community, whether scientists, legal experts or philosophers.
What will the CCNE do with all these contributions?
The National Consultative Ethics Committee for Health and Life Sciences is responsible both for coordinating the entire consultation – online contributions, regional events and interviews –, and also for producing a summary report in June based on the arguments put forward by all those who have taken part. This summary report, which will be compiled as objectively as possible, will represent the sum of all the discussions and arguments; in other words, it will be the culmination of a major exercise in collective intelligence! The report will be submitted to the French Parliamentary Office for the Assessment of Scientific and Technological Choices (OPECST) and will therefore serve as reference material for the public authorities ahead of the revision of the Bioethics Law, slated for the second half of 2018.
Every opinion counts! Go to the consultation website at www.etatsgenerauxdelabioethique.fr (site in French) to find out more and take part.
For more information, please visit