Professor Christian Bréchot took office as the Institut Pasteur President on Tuesday October 1st, 2013, for a 4 years mandate. He succeeded Professor Alice Dautry.
Press release
Paris, October 1, 2013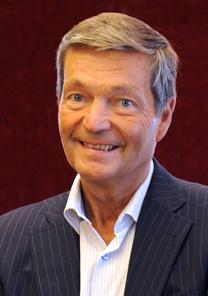 Professor Christian Bréchot was appointed by the Board of Directors of the Institut Pasteur on March 8 to succeed Professor Alice Dautry whose second term expired.
From 2008 to 2013, Christian Bréchot has been acting as Vice-president in charge of Medical and Scientific affairs of the Institut Merieux. From 2001 to 2007, Christian Bréchot has acted as General Director of Inserm, the French National Agency for biomedical research.
Christian Bréchot holds MD Ph.D degrees. Beginning in 1981 he studied molecular biology, virology, and cellular biology at the Institut Pasteur and at the Necker Faculty of Medicine. In 1989 he became full professor of Cell Biology and Hepatology, and in 1997 he was appointed head of the clinical department of liver diseases at the Necker-Enfants Malades Hospital. He has been in charge of a research unit at the Necker Faculty of Medicine, jointly supported by Inserm (the French national biomedical research agency), Paris Descartes University, and the Institut Pasteur; he was also head of the National Reference Centre on viral hepatitis from 1998 to 2001.
Christian Bréchot's research has been mainly focussed on viral hepatitis B (HBV) and C (HCV), particularly with regard to their role in liver cancer and to the molecular mechanisms that drive liver regeneration and cancer.
Christian Bréchot has been the member of numerous scientific committees and societies and has received prestigious awards. Overall, he is the author of over 350 articles published in prestigious medical and scientific journals.
Contact
Nadine Peyrolo – presse@pasteur.fr