The Institut Pasteur has been conducting its missions internationally since its creation in 1887. A policy of openness informs the Institut Pasteur's strategic partnerships and scientific cooperation throughout the world, putting scientific excellence at the service of the health of populations. Also, as a cofounder of the Pasteur Network, the Institut Pasteur plays a key role in the co-construction of projects alongside its members, to contribute to the network's international influence.
In 2022, the Institut Pasteur's international focus was on initiating and strengthening partnerships and scientific collaborations, especially with organizations in the United States, Japan, India, and Brazil, but also through regional projects in collaboration with the Pasteur Network.
United States: Launching Center of Excellence in Emerging Infectious Diseases with UCSF-QBI
In a ceremony on October 21, the Institut Pasteur and the University of California, San Francisco-affiliated Quantitative Biosciences Institute (UCSF QBI) announced a partnership for the joint establishment of a Center of Excellence in Emerging Infectious Diseases. With planned operations in San Francisco and Paris, the center's research will contribute, among other things, to providing a rapid response and treatment options in the event of a new global pandemic, to collecting data to enrich epidemiological studies, and to better understanding the effects of global warming and massive population movements on the emergence or resurgence of infectious diseases. 
Read "The Institut Pasteur Welcomes New, Comprehensive Relationship With UCSF QBI"
India: Ratification of research collaboration with the Council of Scientific & Industrial Research of India  
A memorandum of understanding was signed on January 25 between the Institut Pasteur and the Council of Scientific & Industrial Research of India, CSIR, during a hybrid ceremony. This agreement aims to strengthen collaboration with the CSIR laboratories, in particular the Centre for Cellular & Molecular Biology (CCMB). This new synergy will result in the implementation of joint projects with collaborations in fields as varied as genomics and infectious diseases.
Read "The Institut Pasteur and the Council of Scientific & Industrial Research of India ratify their research collaboration" che »
Japan: Visit by Japanese delegation during the meeting of the France-Japan Joint Committee on Cooperation in Science and Technology 
While in Paris for the 10th meeting of the France-Japan Joint Committee on Cooperation in Science and Technology (read 10th meeting of the Joint Committee webpage, in French) on Wednesday July 27, at the French Ministry of Higher Education and Research (MESR), a high-level Japanese delegation was welcomed at the Institut Pasteur. The group attended presentations, including one on the Institut Pasteur Japan Office (IPJO), which opened on September 4, 2020. The IPJO's scientific strategy is based on three pillars – immunology/infectious diseases, global health and epidemic preparedness – and covers several priority research areas, namely emerging infectious diseases, antimicrobial resistance, preventable infectious diseases and digital health. 
Brazil: Strengthening historic entrepreneurship partnership with Fiocruz  
A two-day workshop was held on April 11th and April 12th in Rio De Janeiro by the Institut Pasteur and its longtime partner, the Brazilian public health institution, Fiocruz. This was an opportunity for both organizations, who share a commitment to modern health innovation and to transferring science-based knowledge to society, to compare innovation and entrepreneurship strategies. Fiocruz is running a new program that disseminates scientific results into society by supporting the creation of technology and science-based companies / spinoffs. 
Read "The Institut Pasteur and Fiocruz strengthen their partnership for entrepreneurship"
Royal Society: a tribute to Louis Pasteur in London 
A series of high-level presentations were given in chemistry, biotechnology, infectious diseases and vaccinology by Institut Pasteur and UK scientists on October 28th in London at the Royal Society's celebration of Louis Pasteur's bicentenary. The important role of international cooperation in scientific and medical research in these troubled times was heralded by Nobel laureate Sir Paul Nurse, the longest-serving member of the Pasteur Scientific Advisory Board (PSAB).
Read "Royal Society: looking back at the tribute to Louis Pasteur in London"
 
Progress of three international projects
The Operations Unit at International Affairs Department of the Institut Pasteur, in Paris, has added three new projects to its wallet in 2022.
 "SARS-CoV-2 in Wastewater", funded by Agence française de Développement (AFD), aims to monitor SARS-CoV-2 and its variants in wastewater in 10 countries, namely Cambodia, Cameroon, Central African Republic, French Guyana, Guinea, Madagascar, Morocco, New Caledonia, Senegal, and Tunisia. To do so, it is necessary to identify the wastewater networks and potential collection as well as the existing monitoring systems points in each country. In parallel, seminars and workshops are organizing to transfer the skills required for surveillance and create a network of scientific experts for the implementation of strategies for sample collection, data analysis, interpretation, etc.
 
 "PerMedina", funded by French Ministry of Foreign Affairs, leads to create a Maghrebin consortium on personalized medicine. Co-coordinated by the Institut Pasteur and the Institut Pasteur de Tunis, both members of Pasteur Network, the project is currently carrying out an inventory to obtain an exhaustive knowledge of the existing resources in Algeria, Morocco, and Tunisia for deploying personalized medicine. At the same time, a precision oncology pilot project is deploying by sequencing a cohort of 450 patients. The objective will be to identify actionable genetic markers for lung cancer that will ultimately lead to a better diagnosis or therapeutic management of patients.
 
 "MediLabSecure", funded by EU CBRN Centre of Excellence Initiative, has launched its third phase and aims to mitigate emerging biological risks in the Mediterranean, Balkan, Black Sea and Sahel regions. More specifically, the project focuses on risks related to vector-borne diseases that are more likely to occur due to environmental and climate changes. The main lines of action are the strengthening of institutional capacities of reference laboratories and public health institutions as well as the promotion of the added value to implement One Health response plans and surveillance at national and regional levels. Capitalizing on the MediLabSecure network active since 2014, involving national reference laboratories and public health institutions from 22 countries, expert in the field of vector-borne diseases, the purpose of the MediLabSecure project is to provide capacity building and networking activities by:
◌ strengthening and harmonizing preparedness and response capacities on health threats related mainly to vector-borne viruses and their vectors in the target regions.
◌ enhancing awareness of the added value of integrated surveillance, risk assessment and early warning to prevent and control epidemics.
◌ promoting institutional adaptation to the integrated management of zoonotic diseases coming from animals and stimulating the sustainability of the one health workforce.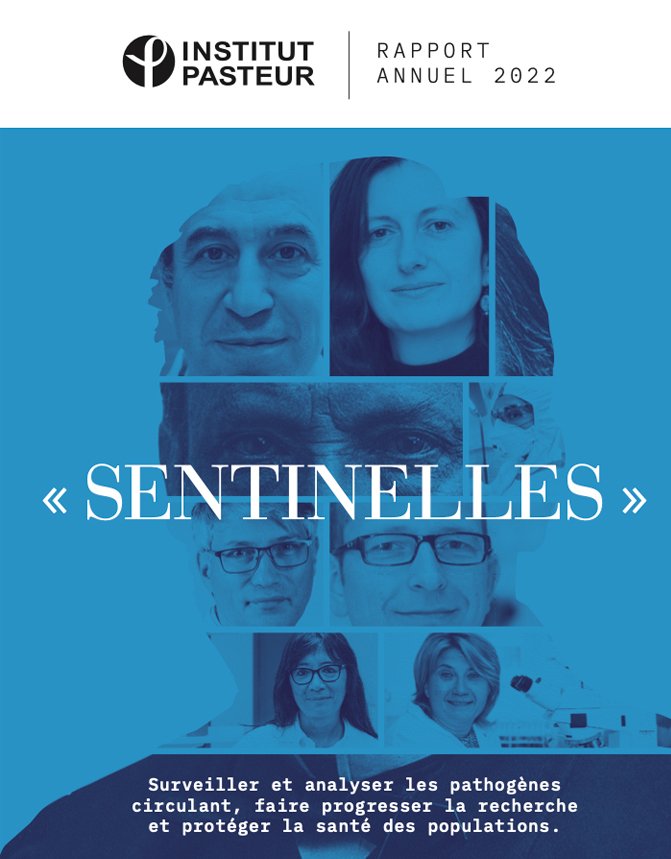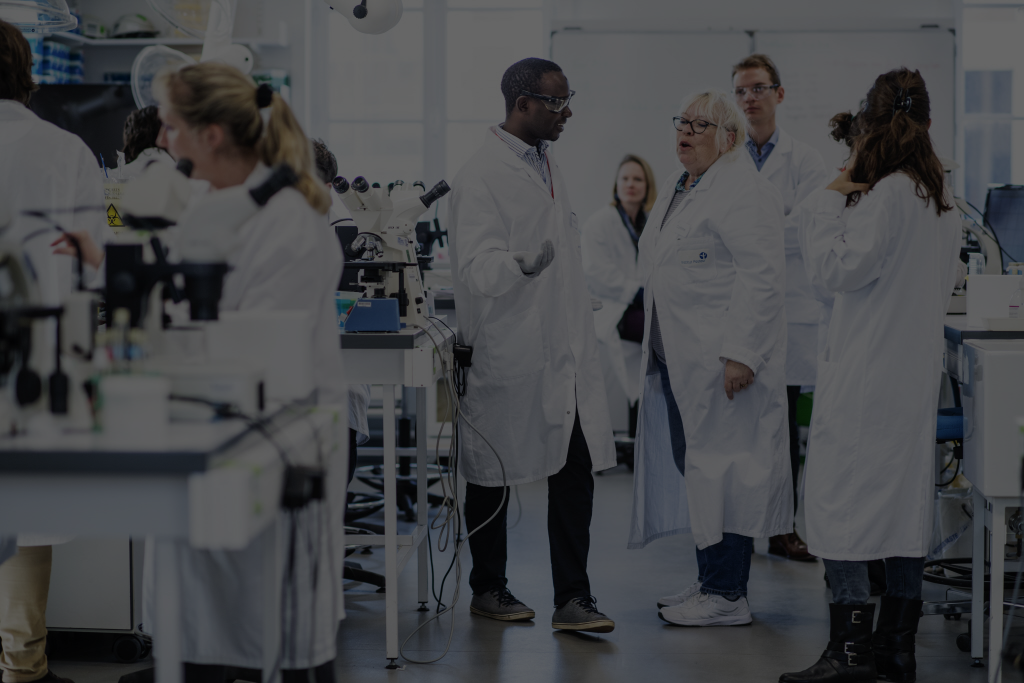 Co-founder of Pasteur Network, Institut Pasteur plays a key role in the development of projects on behalf of human health