|
Harnessing the momentum of the Institut Pasteur's strategic plan, the development of research applications has recently been reinforced as a key component of the institute's scientific policy. Specific measures have been introduced to boost its capacity to develop interaction with industry partners.
Therapeutics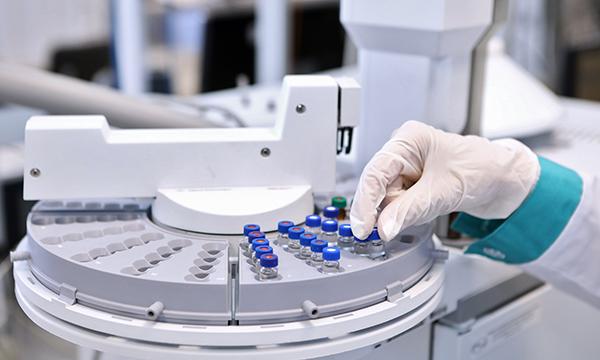 Two new R&D partnership agreements with the Hoffman-Laroche Group
Following the framework agreement signed in 2017 with the Hoffman-Laroche Group facilitating interaction with the group's businesses (Genentech, Roche Pharma, Institut Roche), two new R&D partnership agreements were signed in 2019 – one with Uwe Maskos' Integrative Neurobiology of Cholinergic Systems Unit and the other with Marcel Hollenstein's five-year group (Bioorganic Chemistry of Nucleic Acids).
Developing new antibiotics: agreement signed with DEINOVE
DEINOVE (Euronext Growth Paris: ALDEI), a French biotech company that uses a disruptive approach to develop novel antibiotics and bio-based active ingredients for cosmetics and nutrition, has been granted access to the Institut Pasteur's provision of biological resources for the research of new antimicrobial agents from original strains.
As part of its AGIR (Antibiotics against Resistant Infectious Germs) program, DEINOVE will use its technology platform to evaluate the antimicrobial potential of these strains.
The Institut Pasteur's Cyanobacteria Collection is led by Muriel Gugger whose work is supported by Institut Carnot Pasteur Microbes & Santé (Pasteur MS).
Vaccines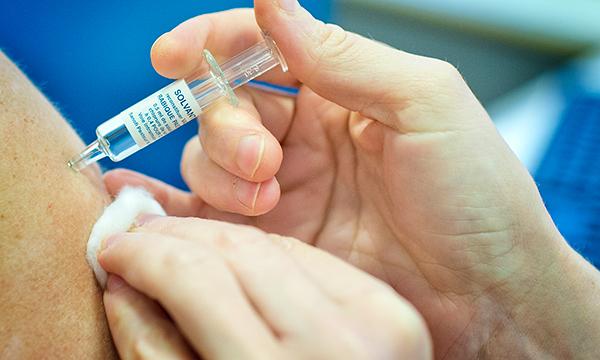 2019 saw our licensed partners continue work on several clinical trials:
The project to develop a vaccine candidate for the Lassa virus conducted in partnership with Themis Biosciences with support from the Coalition for Epidemic Preparedness Innovations (CEPI), working alongside Sylvain Baize's team, reached a critical stage with the start of Phase I clinical trials in October 2019.
 
Following the Food and Drug Administration (FDA) approval to start Phase I clinical trials on treating inflammatory bowel disorders with a phage cocktail developed with Laurent Debarbieux's teams, Ferring Pharmaceuticals initiated clinical trials in the United States, with the first patient treated in May 2019.
 
Having published outstanding results for Phase II trials concerning the development of a chikungunya vaccine based on measles vector technology, Themis Biosciences was granted Fast Track designation by the FDA providing priority support with procedures for entering Phase III. Chikungunya is a mosquito-borne disease for which there are currently neither treatment nor prevention options.
Technologies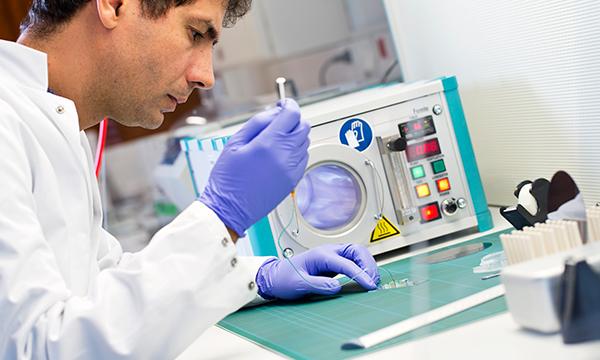 Creation of an Organ-on-Chip Center in partnership with Emulate
The Biomaterials and Microfluidics Platform led by Samy Gobaa at the Institut Pasteur and supported by Institut Carnot Pasteur Microbes & Santé has joined forces with Emulate (Boston, United States) to provide the scientific community with access to organ-on-chip technology. Within the context of this partnership, Emulate, the market leader in this technology, will support efforts for its implementation in Institut Pasteur-led or collaborative research projects, especially in the field of infectious diseases.
Organ-on-chip technology involves accurately reproducing the physiological characteristics of a specific organ (the intestines, pulmonary alveoli, liver, etc.) on a microfluidic chip.
The technology is rapidly gaining ground and is now used in several fields including drug candidate approval, pharmacokinetic testing, and mechanotransduction.
It offers a new approach to the drug discovery pipeline by providing data on drug safety and efficacy in a relevant physiological context.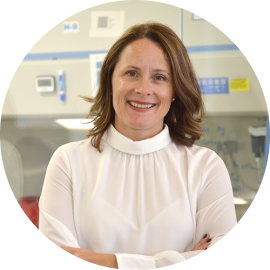 Lorna Ewart, PhD, Executive Vice President and European Scientific Liaison for Emulate, Inc.
Working with leading scientists at the Institut Pasteur is opening new opportunities to use our Organs-on-Chips technology to understand disease biology and improve human health. Infectious diseases present distinct research challenges due to their complex biology, species differences, and involvement of the immune system. Organs-on-Chips offer a window into human biology so that we can explore new ways to investigate disease mechanisms and develop new medicines in collaboration with the Institut Pasteur.