Fluorescence Microscopy Workshop V - On cutting edge technolologies
This is a unique opportunity to bring together in one site the latest news of the greatest actors of fluorescence microscopy in Paris.
Practical information
16-20th March 2020
March, 11th
The teaching department and  the C2RT  is organizing  the fourth Fluorescence Workshop including both symposium (March 17th 2020 and  demonstration (March 16-20th). This workshop will be held on the campus and will run for until Friday, march 20th, 2020.
The symposium is intended for all people using or developing technologies related to fluorescence microscopy (researchers, post-docs, engineers, technicians, students) but also to all guests and customers invited by the companies. This is a unique opportunity to bring together in one site the latest news of the greatest actors of fluorescence microscopy in Paris.
Downloads
SYMPOSIUM PROGRAM
Institut Pasteur, François Jacob Auditorium, March 17, 2020
This year, talks around both acquisition and analysis in fluorescence microscopy will be designed with scientific and commercial presentations. This edition promises a lot of intense scientific discussions on these topics.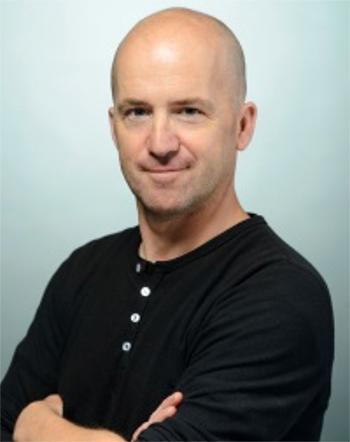 Speakers
Jean-Léon Maitre
Institut Curie
Mechanics of blastocyst morphogenesis
 
Capucine Grandjean 
Institut Pasteur
Dissecting the mechanism of action of anti-CD20 therapy using intravital imaging
 
Rut  Carballido-Lopez 
Micallis, INRAE
Morphogenetic role, ultrastructure and dynamics of actin-like assemblies in Bacillus subtilis
 
Anna Pepe
Institut Pasteur
Correlative cryo-electron microscopy reveals the structure of TNTs in neuronal cells
 
Edouard Bertrand 
IGMM, Montpellier
Large-scale imaging of single mRNPs reveals new insights into RNA localization and translation
 
Ralph Palmisano
Optical Imaging Center Erlangen (OICE)
A comparative study of novel mScarlet FP against standard FPs in live and fixed samples
 
Romain Levayer 
Institut Pasteur
Fine tuning of cell death by mechanical feedbacks: from epithelial homeostasis to cell competition
 
Jean-Christophe Olivo-Marin
Institut Pasteur
Bioimage analysis
 
Perrine Paul-Gilloteaux
MicroPICell, Université de Nantes
Software tools and methods for correlative microscopies
 
Akos Diosdi 
Biological Research Centre (BRC), Szeged, Hungary 
Metric-based solutions for single-cell spheroid analysis to identify the best optical clearing protocols  
Speakers from companies
Frédéric Eghiaian (Abberior)
Novel capabilities for confocal, STED and SMLM microscopy
 
Hervé Gautier (Olympus)
Olympus X Line High-Performance Objectives: Breaking Barriers
 
Jean-Luc Tapié (Coherent)
New laser sources for multi-photon imaging
 
Patrice Mascalchi (DRVISION/  Aivia )
Machine learning powered 2D and 3D object segmentation and tracking
 
Michel Biocco Bruker
The lastest developments in multiphoton : See More and Do More
 
Jordan Moser (Zeiss)
Lattice SIM, easy access to 3D super resolution live-cell imaging
 
Clément Laigle (Leica)
Tau STED
 
Sebastien Bellow (Andor)
High Speed & High Quality Multi-Modal Imaging Platform
 
Nicolas Bourg (Abbelight)
Entering the nanoworld: 3D multicolor imaging of single molecules)
 
Lindsay Marshall (Syglass)
The Future of Data Exploration: Visualize, Annotate and Communicate 3D data in VR

 
DEMONSTRATIONS-PROGRAM
(March 16-20th) will be supervised by the representatives from the companies invited to the workshop. These demonstrations will take place at the Education Center of Institut Pasteur and centre François Jacob. A limited number of visits are scheduled during those times. For security reasons please note that all visitors must have an individual appointment. Below is a current listing of materials presented by the companies.
Open Source Microscopy

Light sheet initiative

Emmanuel Reynaud

Education
Center

Abberrior

Stedycon

Frédéric Eghiaian

Education
Center

Abbelight

SAFe 360

Nicolas
Bourg

Education
Center

Andor

Andor Dragonfly 500

Sébastien
Bellow

Education
Center

DRVISION/  Aivia 

Aivia Image Analysis Software

Patrice Mascalchi

Education Center

Amira

Amira Software for Life Sciences.

 Alejandra  Sanchez-Erostegui

François Jacob building 26, Aquarium

Bruker /Coherent

Luxendo (QuVu)
  Ultima 2Pplus coupled to Chameleon Discovery TPC

Michel Biocco

Luc
Moog

Education
Center

Leica

Thunder 3D live Cell

Loic D'Eramo 

Education
Center

Nikon

 N-SIM S Super Resolution Microscope

Stéphanie Zarka

Education
Center

Olympus

Olympus IXplore SpinSR SoRa

Herve Gautier

Education
Center

Syglass

SyGlass

Lindsay
Marshall

François Jacob building 26,
Atrium 

Zeiss
Light sheet Z1 
Emmanuel Elias
emmanuel.elias@zeiss.com
Education
Center
COMPAGNY STANDS
Hamamatsu
Optoprim
Oxxius
Thermofisher
Tebu
Linnowave
More informations
Organization Committee
Education Department : Thierry Lang, Virginie Ponticelli, Hervé Waxin
UTechS Photonic BioImaging (Imagopole)/C2RT : Nathalie Aulner,  Julien Fernandes, Lesly Raulin,  Audrey Salles,
Image Analysis Hub/C2RT : Stéphane Rigaud