Mammal embryos are formed from cells which, initially, have full potential. They are called embryonic stem cells. As embryos develop, these stem cells produce lineages of specialized cells that group together to form organs. Research into embryonic cell fate, and tissue and organ formation and regeneration, is the focus of studies in the department.
An impact in all fields of health
Work carried out in the department includes studies on the origin of blood stem cells, the formation and regeneration of skeletal muscles, and the properties of embryonic stem cells cultured in vitro.
For instance, one recent study focused on the formation of esophagus muscle tissue, its regeneration and its development during aging; another one sought to identify the genes responsible for 'Disorders of sex development' in humans and a third, together with Necker Hospital, looked at heart formation in mice and congenital heart defects in humans.
This research was conducted in close cooperation with other Institut Pasteur departments: Immunology, Neuroscience, Cell Biology & Infection, and Genomes & Genetics, as well as with the interdisciplinary centers on campus such as the C3Bi and the Citech.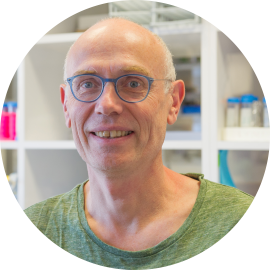 François Schweisguth
Director of the Department of Developmental and Stem Cell Biology
Developmental biology aims to identity the development rules, which are often common to all living beings, at play in embryos but also in adults. Understanding how tissues are formed also means understanding how they regenerate and repair themselves. This knowledge will pave the way for tissue reconstruction.