Outbreak investigation
The CGH has set up a task force of public health rapid responders that can be contacted by national and international authorities to help respond to pandemic threats. This Outbreak Investigation Task Force can be mobilized in a matter of days in the event of an infectious outbreak anywhere in the world. It is composed of around fifty scientists from the Institut Pasteur International Network and draws on an extensive pool of expertise ranging from epidemiology to microbiology to entomology to veterinary science.
The Institut Pasteur's presence in 26 countries is a major advantage when it comes to responding to local epidemics. This network has first hand field experience with the world's deadliest pathogens including Ebola, SARS, MERS-CoV, avian influenza, yellow fever, and plague. Scientists from different countries and continents share their know-how in projects such as InPRIS (development of diagnostic tools for avian influenza).
Research to improve human health
The Institut Pasteur has gained worldwide renown for the excellence of its research and is a leading player in tackling global health threats. In March 2016, during the recent Zika epidemic the interdisciplinary expertise (in areas including entomology and virology) of some seven Instituts Pasteur worldwide enabled scientists to confirm the link between Zika and Guillain-Barré syndrome and to estimate the risk of microcephaly in babies born to women infected during pregnancy.
The CGH showcases this wide-ranging expertise by drawing on the strengths of the Institut Pasteur International Network. It works closely with the Institut Pasteur Department of International Affairs, which coordinates this network, to promote the visibility and application of research targeting global health issues. The CGH is involved in projects in areas including antibiotic resistance (The Birdy Project), child malnutrition in developing countries (Afribiota) and the fight against dengue (Defeat Dengue Program).
Training the scientists of tomorrow
The CGH develops training programs for the next generation of scientists and clinicians to encourage the emergence of preventive, diagnostic and therapeutic solutions that target global diseases. In order to guarantee access to as many people as possible, the CGH teamed up with several French and international universities to develop certified online training courses in public health (MOOC, SPOCs, Serious Game).
In Africa, for example, the Pan-African Coalition for Training in Research and Public Health (PACT) is making use of the expertise in the Institut Pasteur International Network to offer a series of advanced courses to students and young scientists. January 2017 will see the launch of at least three Master-level programs: bioinformatics in Senegal; medical microbiology in Cameroon; and medical genetics and genomics in Tunisia. These courses will lead to diplomas awarded by local universities.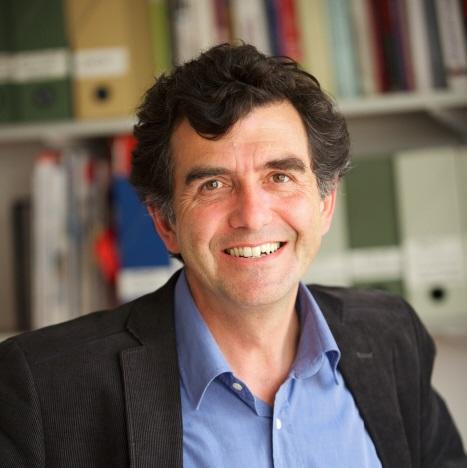 Arnaud Fontanet
Director of the CGH
The Institut Pasteur is a global expert in public health. We have outstanding human and technological resources to tackle the epidemics that are threatening the planet. The CGH strengthens and showcases the expertise that the Institut Pasteur has been applying at the international level since 1891 and is now deploying on every continent.