Fluorescence Microscopy Workshop IV - On cutting edge technologies
This is a unique opportunity to bring together in one site the latest news of the greatest actors of fluorescence microscopy in Paris.
The teaching department and  the C2RT  is organizing   the fourth Fluorescence Workshop including both symposium (May 13th 2019) and  demonstration (May 13-17th). This workshop will be held on the campus and will run for until friday, may 17th, 2019.
The symposium is intended for all people using or developing technologies related to fluorescence microscopy (researchers, post-docs, engineers, technicians, students) but also to all guests and customers invited by the companies. This is a unique opportunity to bring together in one site the latest news of the greatest actors of fluorescence microscopy in Paris.
Photo: ©Audrey Salles
Symposium Program
Institut Pasteur, François Jacob Auditorium, May 13, 2019
This year, talks around both acquisition and analysis in Super Resolution will be designed with scientific and commercial presentation. This edition promises a lot of intense scientific discussions on these topics. 
Keynotes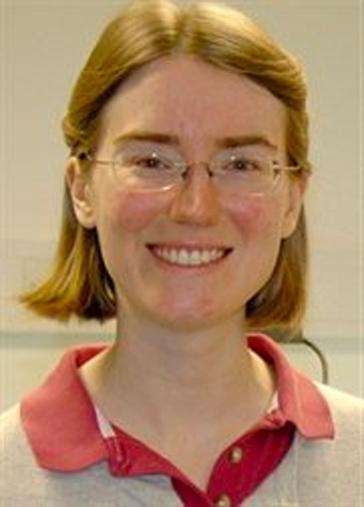 ---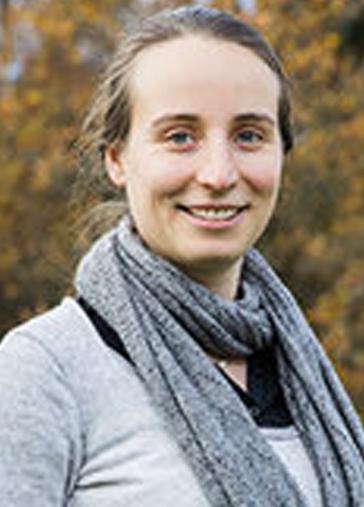 Speakers
Laboratoire Photonique, Numérique et Nanosciences (LP2N)
Institut d'Optique, Bordeaux
Measuring the phase and intensity of the light to unlock 3D super-resolution in tissues
Neuropathophysiology Institute (INP, CNRS-Aix Marseille University UMR 7051), Marseille
The axonal cytoskeleton at the nanoscale
Inserm, Institut de Psychiatrie et Neurosciences de Paris, IPNP, Centre Hospitalier Sainte Anne, Paris
Multicolor super resolution microscopy : from probes to statistical analysis.
Unité Physique des fonctions biologiques, Institut Pasteur, Paris
Single-molecule and sub-diffraction limited insights into embryo development using microscopy
Unité Imagerie et modélisation, Institut Pasteur, Paris
ZOLA-3D: an optimal 3D single molecule localization method for superresolution microscopy using realistic modeling of the point spread function by phase retrieval
Institut Pasteur, Paris
Molecular architecture of intermediate filaments
Speakers invited by companies
Sian Culley,
UCL , London (invited by Andor)
SRRF and SQUIRREL: Open-source analytics for super-resolution microscopy
Guy Malkinson, 
Center for Interdisciplinary Research in Biology, Collège de France, Paris (invited by Bitplane)
In-vivo studies of zebrafish vasculature dynamics using novel contrast-generating mechanisms​
Alejandro  Tejada Arranz,
Institut Pasteur, Paris  (invited by Abbelight)
Subcellular distribution of the Helicobacter pylori RNA degradosome, a major actor in post-transcriptional regulation
Speakers from companies
Rym Boudjemaa (Abbelight)
Entering the nanoworld: imaging single molecules in 3D
Sebastien Bellow (Andor)
SRRF, the Dragonfly real time super-resolution modality
Georgia Golfis (Bitplane)
What's new in Imaris
Jordan Moser (Nikon)
Bring high-resolution, high-content imaging to life
Gustavo Moraes  (Leica)
THUNDER Imaging: see through the haze
Michael Morehead (syGlass)
syGlass: Visualization, Annotation, and Communication of Very Large Image Volumes in Virtual Reality
David Wiles (arivis)
Vision 4D, In view R
Janina Hanne (Abberior-instruments)
Sted microscopy and beyond
Sarawuth Wantha (Amira)
Advances in 3D Image Processing Automation in Amira Software for Life Sciences
Démonstrations-Program
Institut Pasteur, Education Center and centre Francois Jacob, May 13-17, 2018
(May 13-17th) will be  supervised by the representatives from the companies invited to the workshop.These demonstrations will take place at the  Education center of Institut Pasteur and centre François Jacob). A limited number of visits are scheduled during those times. For security reasons please note that all visitors must have an individual appointment. Below is a current listing of materials presented  by the companies.
Abberior

Stedycon

Social building 06, Module 5

Abbelight

DAISY : Dual-view Astigmatism
Imaging with SAF Yield

François Jacob building 28, Tech Lab

Andor

Dragonfly-SRRF

François Jacob building 28, Tech Lab

Amira

Amira Software for Life Sciences

François Jacob building 26, Aquarium

Arivis

Vision 4D, InView R

Education Center

Bitplane

Imaris Software

Education Center

Leica

Thunder Imaging system                                          

Social building 06, Module 5

Nikon

N-SIM S Super Resolution Microscope

François Jacob building 28, Tech Lab

Syglass/IstoVisio, Inc.

Syglass

François Jacob building 26, Aquarium
Company stands
Argolight
Hamamatsu
Optoprim
Thermofisher
---
More informations
Organization committee
Education Department : Thierry Lang, Virginie Ponticelli, Hervé Waxin
UTechS Photonic BioImaging (Imagopole)/C2RT : Nathalie Aulner, Elric Esposito, Julien Fernandes,  Lesly Raulin, Audrey Salles
Image Analysis Hub/C2RT : Jean-Yves Tinevez